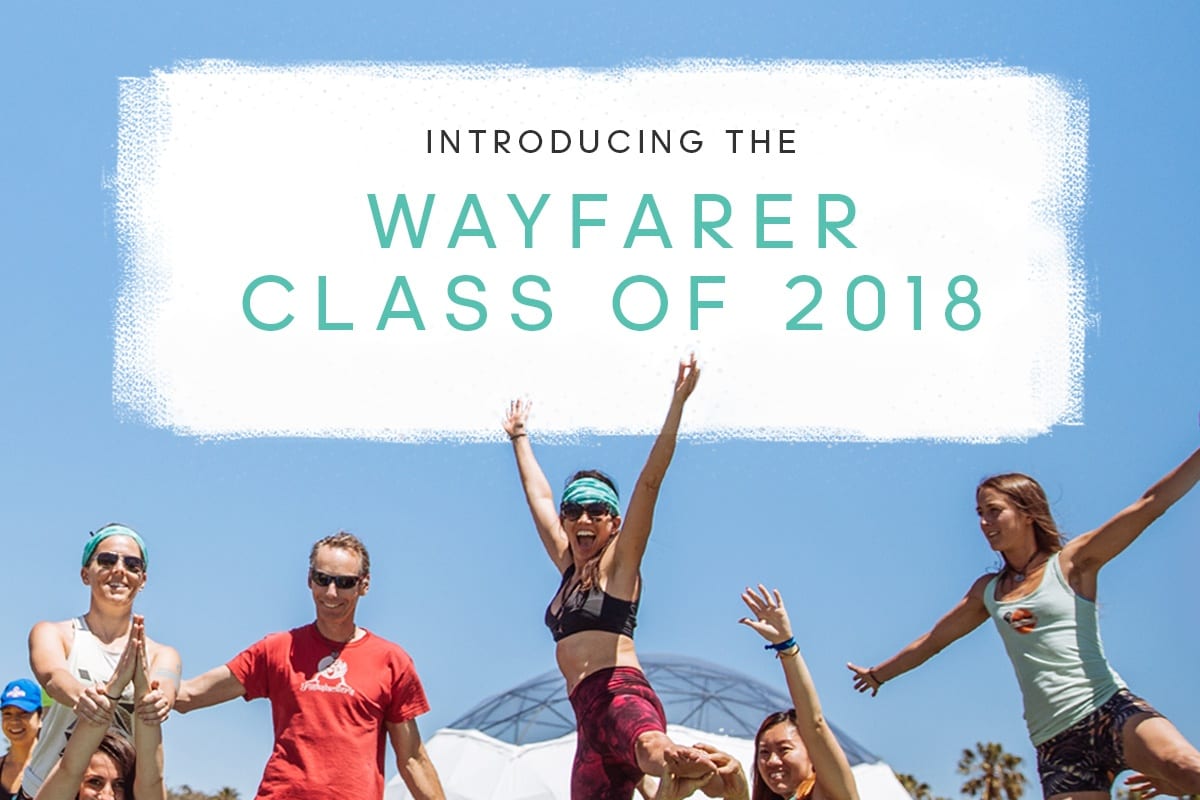 It's a New Year—and that means a brand spanking new Wanderlust tour, spreading that wellness magic far and wide. Who better than to facilitate this than a hand-picked group of Wanderlust-lovers? Meet your 2018 Wayfarers, who will be jumping into Facebook event pages, answering your questions, and generally serving as your immediate pipeline to us. Simply put, Wayfarers are our brand ambassadors, each leaders in their local communities who exemplify our mission to find your true north.
Every Wanderlust event has a team of assigned Wayfarers, so no matter where you get your Wanderlust on this year you'll be well taken care of. You can catch them spreading the love at your hometown 108 event and nearest festival. Get to know 'em here, and then reach out! We're honored to have them as part of the fam.
---
Snowshoe, West Virginia
Ashley Dunlop (Atlanta 108)
Carolyn Royce (Raleigh 108)
Nathalie Croix (New Orleans 108)
Nikki Powers (Washington DC 108)
Jessica Murphy (Atlanta 108)
Jen Howard-Dunn (Cincinnati 108)
Rachel Kerr (Cincinnati 108)
Rebecca Eschenroeder (DC 108)
---
Stratton, Vermont
Bee Creel (Brooklyn 108)
Tanya Farmer (Brooklyn 108)
Jessica Amendola (Tampa 108)
Kieran Lyons (Philadelphia 108)
Louie DePasquale (Boston 108)
Madison Ciccone (Boston 108)
Summer Timpke (Tampa 108)
Amanda White (Philadelphia 108)
---
Squaw Valley, California
Chloe Acebo (Los Angeles 108)
Brandy Bremer (Kansas City 108)
Cheyanne Abolt (San Diego 108)
Danni Pomplun (San Francisco 108)
Jacquese Silvas (Scottsdale 108)
Morgan Donnelley (Scottsdale 108)
Jessica Treiber (Dallas 108)
Sascha Crasnow (San Diego 108)
Traci Weamer (Los Angeles 108)
---
Whistler, British Columbia

Angelica Agents (Twin Cities 108)
Angelique Panther (Calgary 108)
Anna Johnson (Seattle 108)
Claire Poppie (Twin Cities 108)
Em Blood (Portland 108)
Gustavo Padron (Austin 108)
Isabel Matheson (Denver 108)
Janet Keogh (Chicago 108)
Kailyn Nowak (Denver 108)
Katie Meyer (Seattle 108)
Kimasia Spratt (Portland 108)
Kristina Reese (Chicago 108)
Lizzie Aguirre (Austin 108)
Melanie Emlyn (Calgary 108)
---
Tremblant, Quebec
Andy DuBois
Ashley Bedard (Toronto 108)
Dina Merhbi
Elaina Mackey (Detroit 108)
Maisie Olson (Detroit 108)
Stefany Ting (Toronto 108)
See you on the road, team!