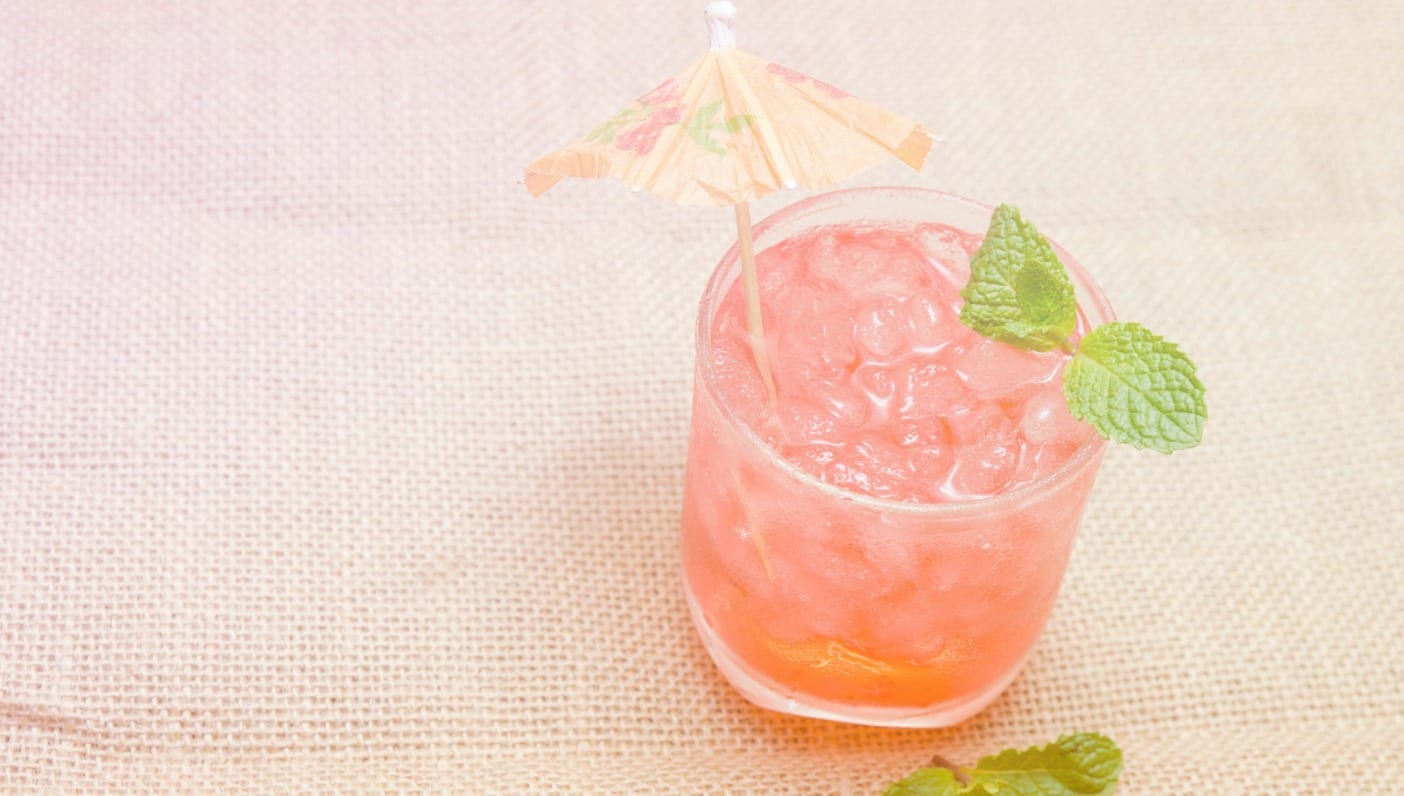 This piece was originally published on Spoon With Me.
---
"Simplici-tea" has become my summer mantra (and beverage), and is the perfect pairing for a mini staycation under my patio umbrella. Here's my equation for summer relaxation: self plus tea plus pleasant weather plus furry companion plus sketchbook, minus to-do lists, minus FOMO (fear of missing out), minus technology = Pretty Darn Happy. The cymbal playing monkey in my brain tells me I have to do more-more-more: Create! Do! Clean! Go! March lady, march!
Step back, obnoxious chimp, I've got some resetting to do!
I'm generally a fan of positive self-talk, but lately, I've been putting myself in time-out: Go to the patio, young lady, and don't come back until you've put your feet up, sipped your tea, and smelled some flowers! And don't talk back! I've found that even five or 10 minutes of this kind of intentional relaxation changes how I move about the rest of my day.
While one could feasibly relax without a special drink, nothing says intentional relaxation like a carefully concocted iced tea sparkler. This drink says simple with a side of "that's right monkeys, I'm relaxing!" This is not the drink you grab as you run out the door, arms full of the whose-its and whats-its you need to complete your tasks for the day. It starts with crushed mint and squeezed lime, like the beginnings of a mojito. Then in goes the iced tea and fizzy water, and sweetener as you like it.
I have a hunch that simplicity might not have to be so complicated after all!
Hibiscus-Mint Simplici-Tea Sparklers
INGREDIENTS
(Makes one gallon)
4 sprigs fresh mint
2 limes, halved
4 cups strongly brewed hibiscus tea, cooled (I like Tazo passion iced tea bags)
8 cups club soda
4 cups ice
Stevia, agave nectar, or other sweetener (to taste)
DIRECTIONS
Place the lime halves and mint leaves in the bottom of a large pitcher.
Using a muddler or a wooden spoon, crush and smash the limes and mint to release the juices.
Add the hibiscus tea, ice, club soda, and sweetener.
Adjust the proportions of ingredients to suit your taste. Enjoy immediately, or refrigerate. The tea will keep its "bubbliness" for about three days.
—
Jenny Morgenthaler is a writer, photographer, and recipe developer who enjoys cooking, growing, creating, and adventuring in the kitchen and beyond. She is a cancer survivor and is passionate about using good, healthy food to support wellness in the midst of big life challenges. Jenny believes that everyone should be able to enjoy a flavorful, colorful, healthy meal around the same table, so her recipes are flexible and adaptable to a variety of dietary needs. Life is improvised and beautifully messy, and cooking should be too! You can visit Jenny, her quirky musings, and healthy recipes at Spoon With Me.
Save
Save
Save
Save