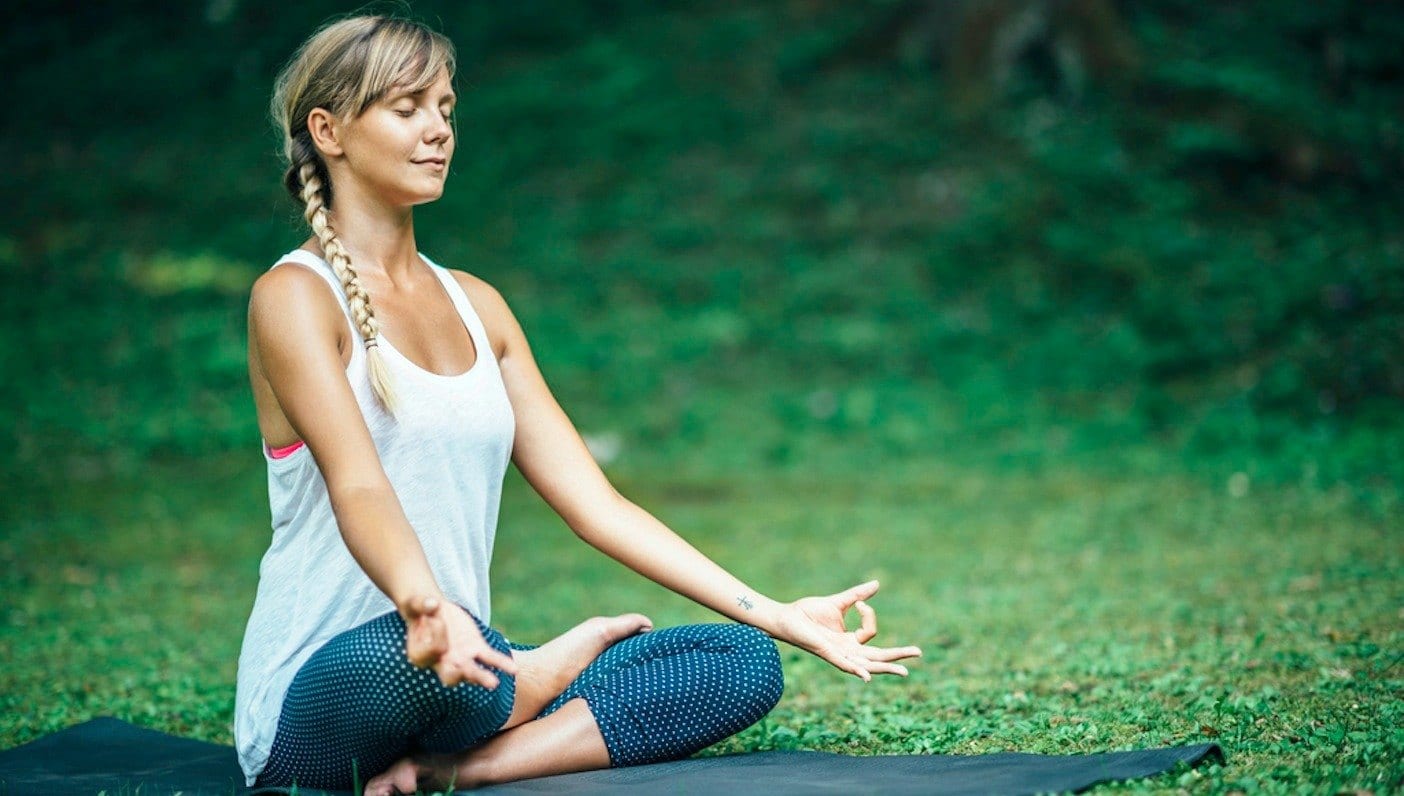 We all deserve a summer getaway.
Time away from obligations, responsibilities, work—and hey—sometimes even from people. Time alone is sometimes just what we need. But alas, due to aforementioned obligations, sometimes we just can't grab that new stamp on our passport, much as we may want to.
But just because you can't leave for the summer doesn't mean you can't have a game-changing, life-enhancing, spiritual vacation right in your own city. Enjoy a staycation with all the fun and new experiences of a regular summer getaway… Sans the actual "getting away" part. Looking for a spiritual awakening, enlightening, relaxing, or exciting experiences? We've curated a list of ways to create your dream vacation right in your own city. The best part? You don't even have to pack.
Change Up Your Practice
A staycation is an opportunity to break from routine and visit places you haven't been before. A quick Google search will show you just how much is right outside your door—much of which you've likely been too busy to explore. Try out a new yoga studio like you would in a foreign city. Enjoy the unfamiliar instruction from a new teacher, and the company of unfamiliar faces. Is Vinyasa always your go-to? Change it up with a Bikram class or some Kundalini.
Cue the Cultural Cuisine
Just because you're spending time in the same city doesn't mean you have to eat the same food. What do you want to eat—or better yet: Where do you want to be? Pick a destination, do some research, and have yourself a feast. You can dine out and take in a taste of your destination. Or, if you're craving a challenge, find the perfect recipes for an authentic meal and get cookin'. You can visit a spice market or specialty stores for the freshest, bona fide ingredients. Next, whip up a quintessential Thai or Indian recipe—something new to you or that you haven't had in a while—your kitchen will be transformed, and the tastes and textures will be a foreign vacation for your taste buds.
Meander Through a Mindful Exhibit
Look into what kind of exhibits local libraries, galleries, or museums have going on. Don't underestimate your home base—you could be missing out on some unique and enlightening displays. You never know when the ancient Vedic texts may be passing through your local museum until you look. By attending events in your city you'll also be supporting local businesses, as well as local artists—that's a win-win.
Embrace the Outdoors
You don't need to be at a beach resort to practice yoga by the water. Take full advantage of the environment around you. Plan a hike, grab a bike, welcome the sunrise with some Sun Salutations outdoors, go underwater with some aqua yoga, or practice under the moon and stars. There are a lot of benefits to spending time in nature and disconnecting for a bit—be sure to take full advantage.
Bubbles, Bubbly, and Billie (Holiday)
What is it about luxe hotel bathtubs? I'm always dying to get in. It could partially be due to the free soaps and my mind being on vacation… But the strange thing is I have a bathtub at home that I seldom use. Life gets so busy sometimes it seems almost too indulgent to slow down and bubble up. Well toss that mindset to the curb: You're on staycation now. Hotel baths beg to be used—so it's time to use yours. Pour yourself some bubbly, turn on some smooth Billie Holiday, and unwind your body and mind in a sea of bubbles.
Don't have a bathtub? Buy a baby pool and set it up right in your backyard or bathroom. You can fill it with bubbles much like a regular tub, or go another route and grab a beach ball, buy a squirt gun, and have a mini-pool party. Your staycation—your rules.
Wellness Wanderlust
Maybe you can't get a massage on the balcony overlooking Aruba's pristine beaches, but you can still treat yourself to that blissful massage. Visit a wellness center and give yourself a well-deserved, mindful spa day. You may not pamper yourself to this degree often, but that's what staycations are for.
Do some energy work with a Reiki treatment, Have your aura photographed and analyzed, head to a salt cave, or try a sound bath. And if you've been waiting for the perfect time to try cupping, your staycation is it. If there's something you've been wanting to try in your city, now is the time to do it.
Summer Reading Assignment
Remember the days when you used to receive summer reading assignments? Pretend you have one now. Sometimes the best escape is in the pages of a good book—it's like a mini-vacation. You can focus on inspiring, wanderlust-inducing writing (like Jack Kerouac's On The Road, or Cheryl Strayed's Wild) or mindful, reflective pieces (like The Alchemist, or Rumi: The Book Of Love).
Have you always wanted to read the Bhagavad Gita but never given yourself the time? Pour yourself a crystal-infused cocktail (or mocktail!), string up the hammock, and let Krishna spin his tale.
Staycation Souvenir
I'm guilty of always buying myself something on vacation, even if it's just a magnet from the airport. So, as you would abroad, treat yourself to something to commemorate your staycation experience. Head to a local thrift shop and find a stellar vintage piece, visit a crystal shop and get yourself some new pieces for your at-home altar, or buy yourself that Buddha statue you've been eyeing.
—
Maggie Peikon is a New York native, writer, and sufferer of insatiable wanderlust. An avid endorphin seeker she has a constant need to be moving, seeking adventure in all she does. She is a lover of travel, daydreaming, fitness, thunderstorms, and her dog, Finley. Despite the fact that she has to take medication daily due to a thyroidectomy, Maggie still believes that laughter will always be the best medicine. Follow her musings on Instagram and Twitter.
Save
Save
Save
Save
Save
Save
Save
Save
Save
Save
Save
Save
Save
Save