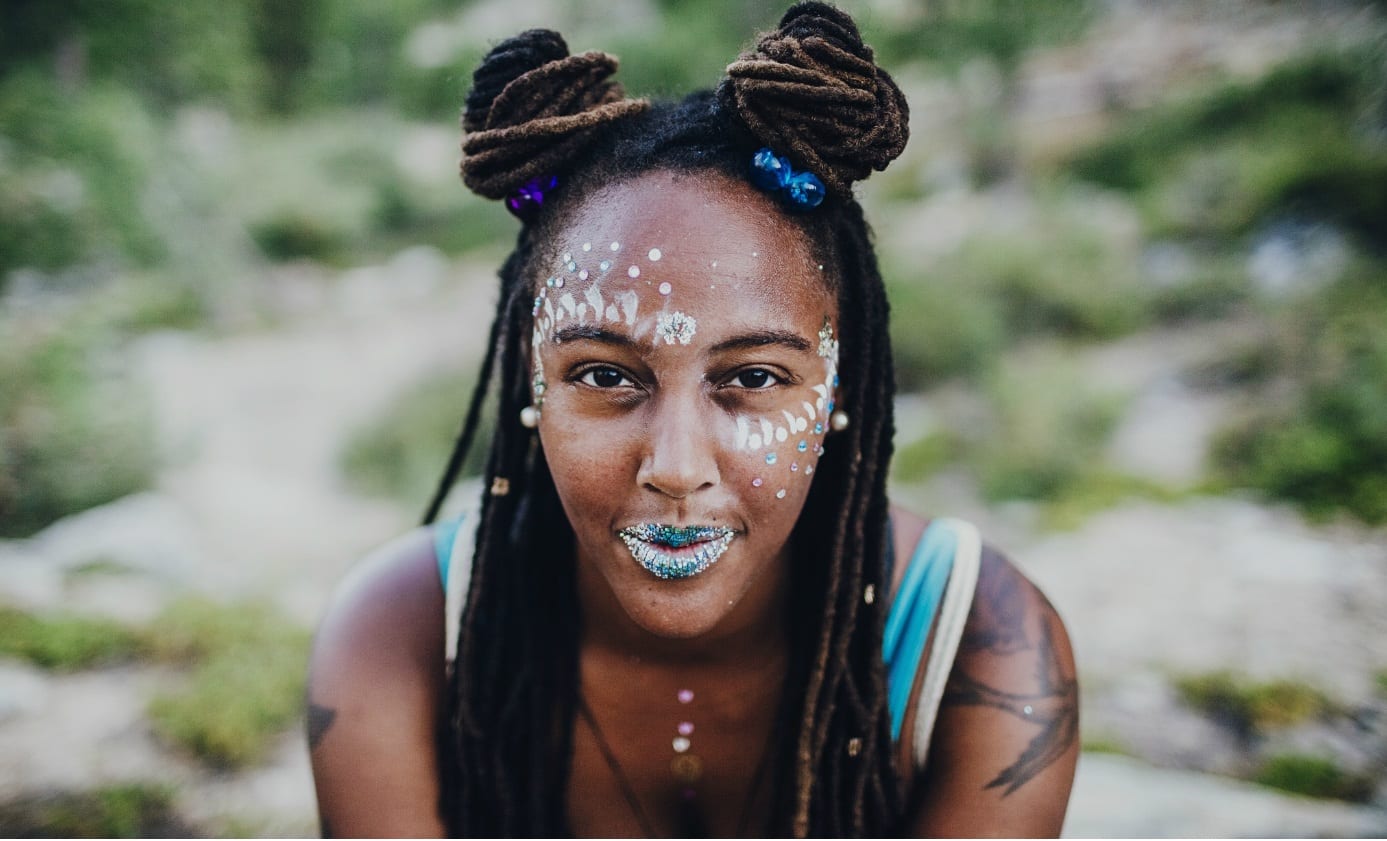 Photo by Amanda Senior
It's almost December and we're feeling nostalgic for this year's plethora of Wanderlust events. From misty mountaintops to sun-laden seashores, from the wooded forests of Vermont to the blue waters of O'ahu, our festivals and 108s have left their mark on resorts and parks all across the globe. And while we'd love to sit down and share our experiences over a cup of coffee, pictures (as they say) are worth a thousand words.
Below are some of our favorite memories from this year's Wanderlust events. Get ready to start fantasizing your travel plans for 2018—this list is sure to trigger your own desire to get out there and see the world.
---
 O'ahu, Hawaii
The journey started at sunrise. At Wanderlust O'ahu, we gathered at the Turtle Bay resort for sweaty yoga classes, cutting-edge talks, holistic island cuisine, mid-morning horseback rides, tropical hikes, and starlit dance parties. Many of us took advantage of the festival's nature-laden campgrounds and savored the experience of waking up to lapping waves and salty ocean air. Oh—and did we mention the surfing? Newbies and seasoned wave-chasers alike shared the opportunity to get out there and brave Hawaii's iconic, cerulean-shaded water. It's the closest you can get to being one with Mama Earth.
Great Lake Taupo, New Zealand
The Wanderlust Festivals spread far and wide, as evident from these fabulous photos from our friends in New Zealand. From cliff-diving to farm-to-table cuisine, Wanderlust Great Lake Taupo was all about reconnecting with the gifts of the earth. Swimmers and paddle-boarders were even able to experience the warm, geothermal water currents unique to this breathtaking lake. And just north of Lake Taupo is New Zealand's most visited attraction, the magnificent Huka Falls, where more than 220,000 liters of water tumble over the cliff every second. Talk about a photo op!
Snowshoe, West Virginia
We danced in the winds of the Allegheny Mountains for Wanderlust Snowshoe, located in the heart of West Virginia's picturesque Pocahontas County. Perched at the summit of the mountain, festival attendees celebrated at the highest point of the entire state, creating an unsurpassed experience with their natural environment. Guests were also invited to wander the Appalachian hills and valleys, sample the locally-sourced cuisine, and try their hand at stand up paddle boarding at Snowshoe's exhilarating Shavers Lake.
Stratton, Vermont
Nestled in the famed Green Mountains of Vermont, Wanderlust Stratton is a minefield of mindful activity. We witnessed talks from leading luminaries within the wellness industry and practiced alongside our friends. We danced under the stars to DJ Drez and found our breath in the meadow. We strengthened friendships and formed new ones. Fusing connection with the earth and connection to the self, this vivid and evocative festival experience is hard to beat.
Squaw Valley, California
The original Wanderlust, the Squaw Valley festival first made it's appearance in 2008—though the destination itself was a source from mindful living from the very beginning. The deep blue waters of Lake Tahoe, snow-capped mountains (even when it's 70 degrees out!), and fields of wildflowers make Squaw Valley a playground of Mother Nature's finest. We spent our mornings with sunrise hikes  followed by AcroYoga and Acai bowls. Come afternoon, it was time for slacklining on the lawn, Beyoncé flow, sake tastings with new friends, spontaneous parades, and camping under the stars. Enough talk—can we go back please?
Whistler, British Columbia
We found our true north at Wanderlust Whistler. Located in the awe-inspiring Coast Mountains of British Columbia just two hours north of Vancouver,  this year-round destination is ideal for the wide range of activities Wanderlust offers. The village offers myriad spas, shops, restaurants, bars, and accommodations, along  with breathtaking hiking trails and arguably the best mountain bike park in the world. Combined with inspiring talks from Wanderlust presenters, electric music shows, and a variety of yoga classes, Whistler offered us an unforgettable retreat into the deep North.
Tremblant, Quebec
Wanderlust Tremblant took us on a meditative adventure through the Laurentian Mountains. This iconic resort town is known for its forested hiking trails and and wide lakes, but we fell in love with so much more than the landscape. There were organic vegan lunches on the lawn, songs by the campfire, a silent disco, and meditations alongside the waterfall. It was the ultimate opportunity to unplug and tune in.
Wanderlust 108s
Who could forget the insane and expansive lineup of Wanderlust 108s? These day-long festivals swarmed the entire world with their signature lineup of a 5k, yoga, and meditation. Cities included New Orleans, Charlotte, Atlanta, Dallas, San Diego, San Francisco, Los Angeles, Sacramento, Scottsdale, Portland, Chicago, Seattle, Kansas, Salt Lake City, Minneapolis, Denver, Boston, Detroit, Philadelphia, Washington D.C., Tampa, Miami, Houston, Nashville, and Austin. We even broke a world record for Most Yoga in Pairs at Wanderlust Brooklyn!
The fun wasn't limited to the United States. Internationally, we visited Sydney, Auckland, Melbourne, Mexico City, Guadalajara, Moscow, Hamburg, Paris, and more. Each 108 was an opportunity to make friends, try new things, and #cometogether. Below are just a few of our favorite memories.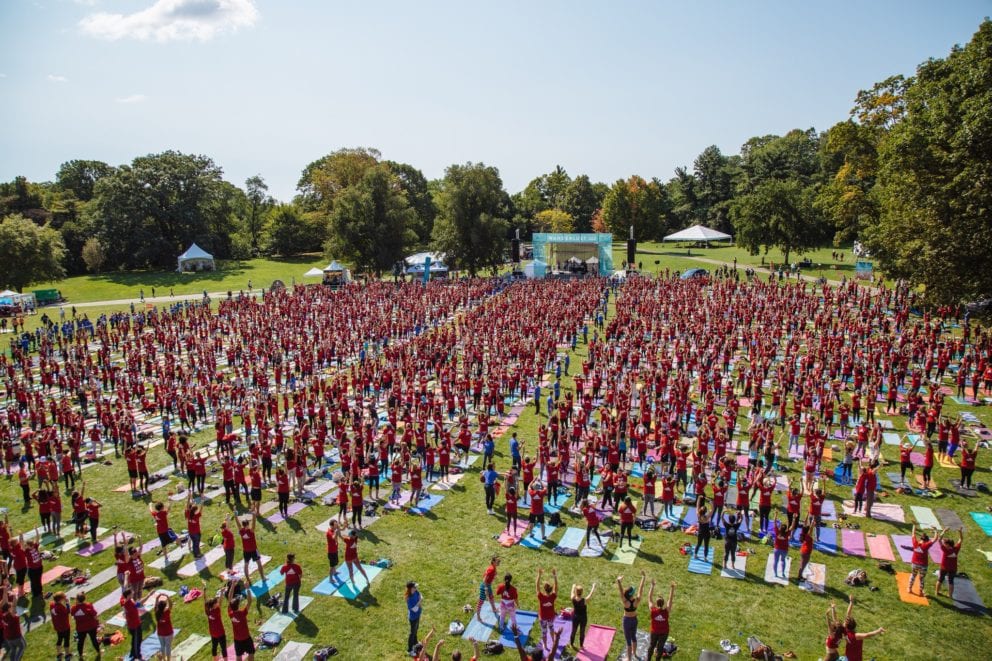 2017 may be coming to an end, but the Wanderlust magic is set to continue. We'll see ya next year!
Want to book your Wanderlust experience? Tickets for Wanderlust O'ahu are on sale now. For more information about future events, including festival and 108 locations and tickets, click here. 
—
Amanda Kohr is the editor at Wanderlust. You can find her exploring new highways, drinking diner coffee, and on Instagram.