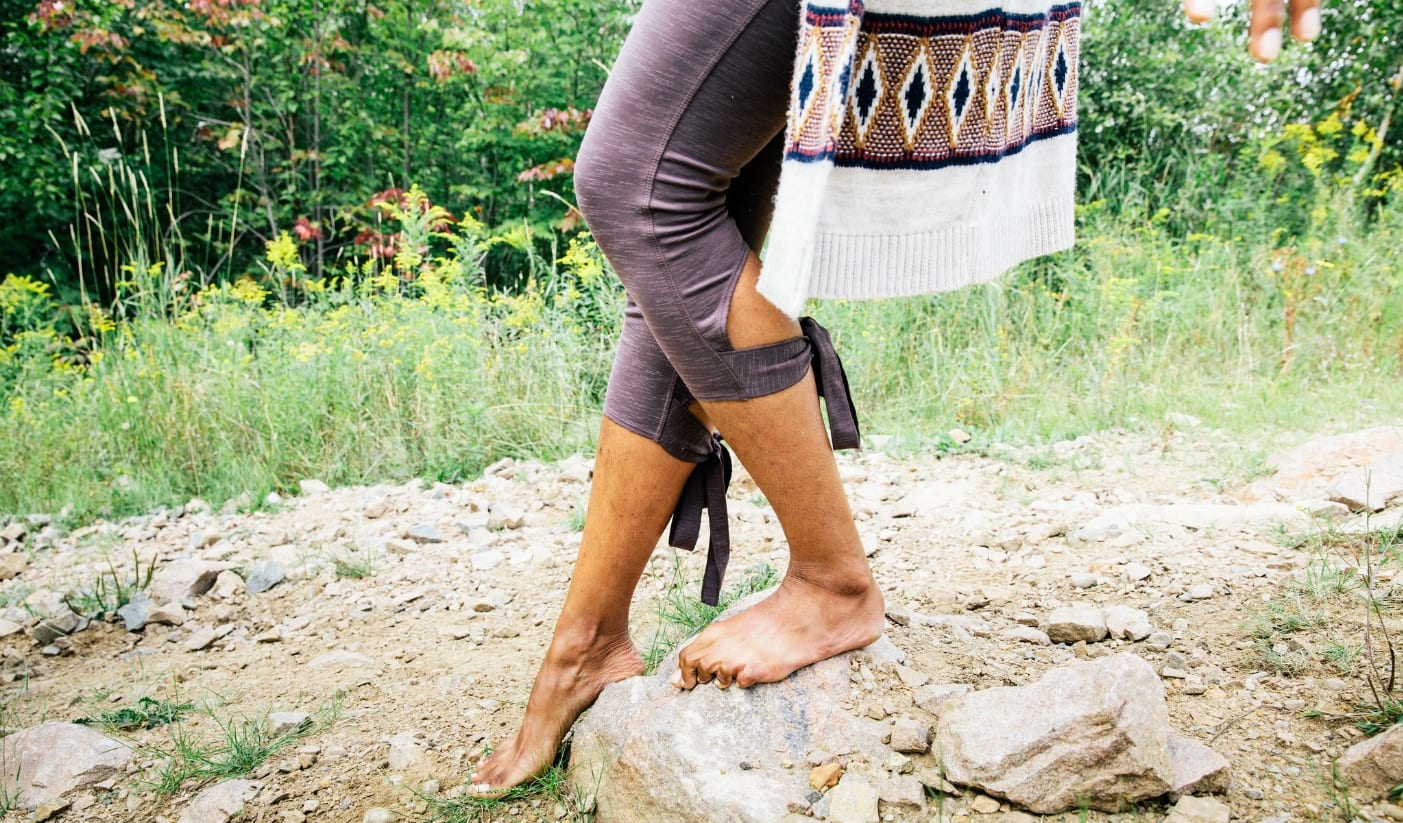 Photo by Melissa Gayle
What does the perfect vacation look like to you? Is it a week in Hawaii, soaking up the sun and recharging in the ocean with your hand wrapped around a coconut kombucha? Maybe it's simply leaving your city and going somewhere you have no WiFi. Wherever it is—we get it. 
Choosing a destination doesn't pose a problem for most, it's actually taking the time off that proves to be most difficult.  The United States is the only developed country that does not mandate paid time off. And though many companies provide workers between five and 15 salaried days off a year, a recent study by Oxford Economics shows that the number of unused vacation days in the US reached an all time high in 2015, with workers only using 77 percent of their paid time off.  
It's not that American's don't want to take vacation—we're afraid. Maybe it's the fear of falling behind on work, or concern of appearing lazy to other employees or a boss. Even the anxiety of being replaced completely is enough to keep folks away from taking the vacation they deserve. 
And yet, research shows that a vacation benefits not just the employee, but the company and employer. Employees return more rested and less stressed which translates to higher workplace morale, more productivity, and a higher employee retention rate overall.  It's a win-win!
We all deserve time away to rest and recharge, so plan ahead and start mapping out your ideal vacation today. Like, right now. If the research doesn't convince you of it's benefits, here are five additional reasons why it's great to have a vacation on the calendar.  
Save on Rooms and Airfare
Committing to a vacation in advance means you can be on the lookout for deals on accommodation and airfare. Track prices and set fare alerts so you are notified when prices drop.  If logistics make you anxious, look for bundle packages. A fare aggregator and travel engine website like Kayak allows you to add a hotel, and rental car as you book flights. The ability to plan a trip from one site takes away some complexity and can be finished without navigating to multiples websites.

Bask in Pre-Trip Happiness
Did you know that simply planning a trip can make you happy? Pre-trip happiness is due to the built up anticipation of the vacation.  Maximize that excitement by fully indulging in the planning stage. If your trip includes others, have a wine night where you get together and research side by side. Talk about your plans for the trip and what's most important to you individually and collectively. Is it catching the sunset every night with a cocktail in hand? Or climbing that epic trail with 360 views at the top? Bonding is half the fun. 

Opportunity to Clear Workload 
Drowning in work is one of top reasons Americans don't take their vacation. Booking a vacation in advance means you have time to wrap up projects, delegate responsibilities, prepare clients for your absence, and craft the perfect "out of office" auto reply message. ("Hi, I'm currently on a beach somewhere in the middle of the Pacific. I have access to email but won't be checking it as I'm busy swimming with turtles and eating ahi poke. Aloha! )
If someone is stepping in to do your work while you're away, leave a small manual of instructions or important information (logins, passwords, ongoing projects) for them to have on hand while you're gone. You'll feel better, and you're boss will love the preparation. 
Book the Best Adventures
In many hot travel locations, activities, restaurant reservations, and excursions can go fast. The Wanderlust festivals offer a packed schedule of all-star speakers, yoga teachers, meditation gurus, and more. Booking early means saving your spot. You can rest easy knowing that some of your plans have been made. But don't stress too hard—we  recommend always making some room for spontaneity!
Budget For the Trip Over Time
Travel is an exciting, fulfilling, albeit expensive investment. Flights, hotels, excursions, and meals out all add up. Making earlier travel plans allows you to organize a budget based on the experience you want to have. Maybe you just have to take that helicopter tour around the island and the catamaran cruise to Diamond Head. Great! You have the time to research the investment and start setting aside money to book the tours. 
Now we know the facts. Vacation is important and beneficial, and not just for the employee.  There will always be a reason to postpone a vacation, but there are countless more important and valuable reasons why you shouldn't. So go on, envision that magnificent space and time for adventure and renewal, and get that trip on the calendar!   
—
Leslie Carvitto is a freelance writer and photographer based in Seattle, WA. She is fueled by creativity, community, coffee, and the great outdoors.  A traveler at heart, she's constantly adding stamps to her passport and seeking out adventure at home and abroad. Follow her travels at Forever Stoked and Instagram.