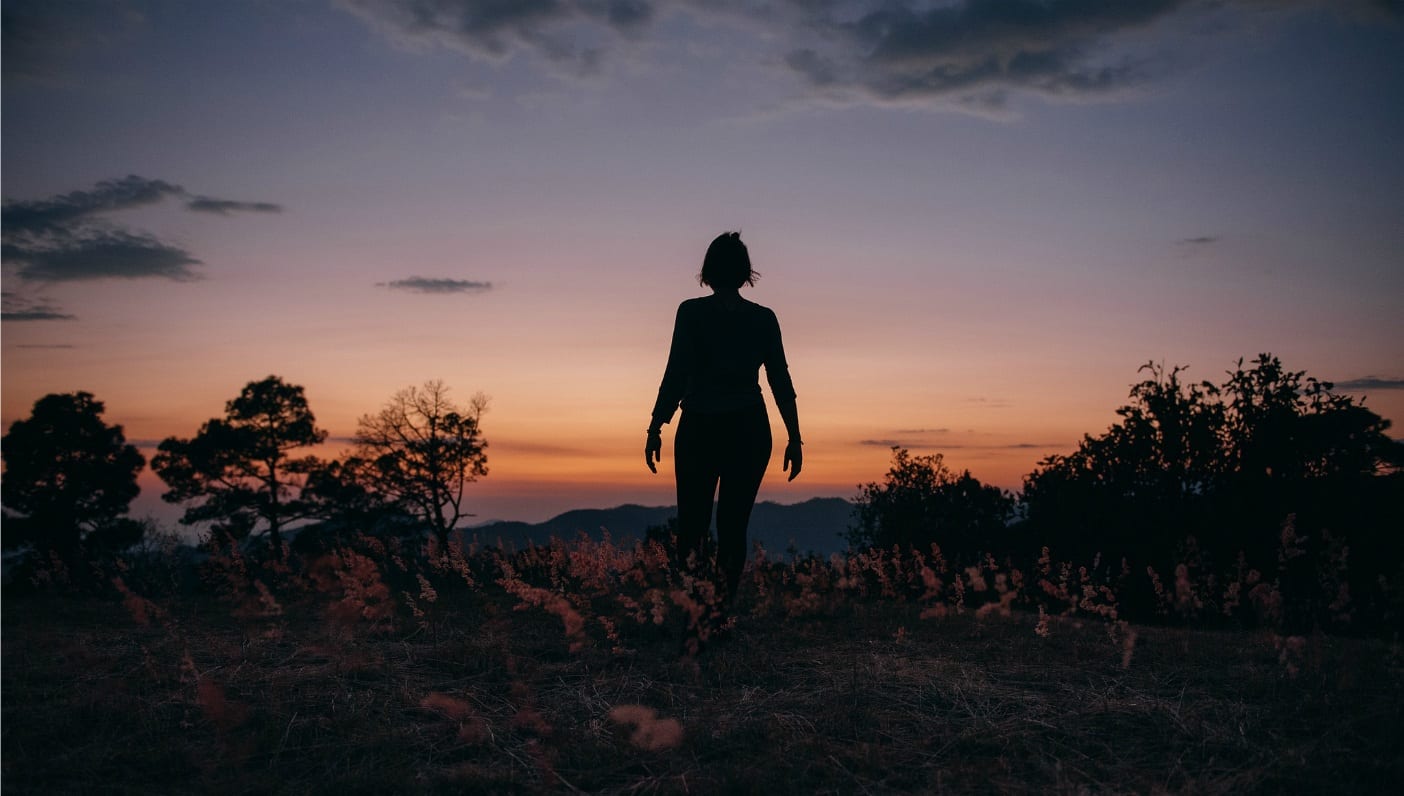 Photo by Malix Films
There's no one right way to be well. Just as there's a type of yoga for everybody and every body, there's a wellness personality for you. Do you love to workout until your legs are jelly? Or do you prefer to take a chill pill and try out the new trends? There's an archetype for that. Lucky for you, there's something for everyone at Wellspring. We've custom-tailored our offerings into tracks to help you pick and choose activities to create your best weekend ever. By selecting a curated schedule, you can rest assured that you'll go home inspired and encouraged that your version of wellness helps you be the strongest version of yourself.
Don't feel trapped, though—one of the most exciting things about Wellspring is the opportunity to discover sides of wellness you may otherwise miss. Pick and choose classes to try on your Biohack Buff, even if you're hands-down a Clean Beauty Connoisseur. Maybe you're a Fitness Junkie looking to become a Conscious Entrepreneur, or a Weekend Wellness Warrior looking to step it up into Mindfulness Maven: We've got you covered. Read on to see which track you most identify with, and then click through on photos explore the schedule to custom-tailor your event. We're committed to help you truly #ExperienceWell, in whatever capacity that means that means for you.
For tickets and more information, click here. Wellness industry professional discounts and scholarships available!
---
Biohack Buff
You don't wait in line at the bank to deposit a check when you can do so from your phone, and you probably don't chow down on burgers without considering a superfood replacement. Life hacks are real, and DIY is so "in" it's no longer trendy—it's your norm. Why would your health be any different? Biohacking is, very simply, the use of innovative ways to catalyze your health, and you're a buff when it comes to creative scientific practices and mindful routines to maximize your wellbeing. Let Wellspring be your chance to get your health down to a science.
Featured guides to look for: Dave Asprey, Jamie Wheal, Dr. Robin Berzin, Max Lugavere
Clean Beauty Connoisseur
Maybe she's born with it… Maybe it's charcoal/botanical serum/silk extracts. You eat well and keep your house as non-toxic as possible, and you're well aware that as your body's largest organ, your skin deserves the same treatment. It's an investment in the future; you know that taking care of your body with clean beauty products is just as as important as not smoking and choosing organic. You don't need to have regularly-scheduled V-steams to be a clean beauty connoisseur, though—do you love cucumber masks and coconut oil? Yeah, we do too.
Featured guides to look for: Elle Macpherson, Alicia Silverstone, Jen Auerbach
Conscious Entrepreneur
Your idea of a great time is stimulating conversation with like-minded people who are determined to change the world. While cocktail hours are great, you'd rather get your hands dirty (clean?) by digging into the work itself. Your business—or idea for a business—will not only be your ticket to success, but something the planet would consider success as well. You understand our life experience is only as awesome as we make it, and you're committed to making your life matter to the fullest. Pro-tip: You don't need to own a business to be a Conscious Entrepreneur. Maybe it's about bringing the lessons back to the company you work for. Be the change!
Featured guides to look for: Kyle Cease, Chip Conley, Roy Spence, Simon Mainwaring, Zane Wilemon
Fitness Junkie
Sweating is a religion for you. There's nothing like the pumping of blood through your veins to make you feel alive, and you've done it all or want to try: Cycling, hiking, running, climbing, yoga, HIIT, barre… There isn't a fitness modality you've heard of that didn't pique your interest. While your friends are lolling in bed on Saturday morning, your idea of a good time is to hit the pavement, the studio, or the machines and let the good times roll down your neck. Maybe you're a recent convert, and just discovering the joys of hard work. Let Wellspring be the place to try all the things you've been meaning to.
Featured guides to look for: Jacy Cunningham, Mike Aidala + Chelsey Korus
Mindfulness Maven
Your life is all about wellness—and you're proud to be an active member of the community, both online and IRL. Maybe you spread wellness wisdom via robust social accounts, or maybe you're more behind the scenes; creating events, workshops, or products that are helping to bring mindfulness to the masses. You're passionate about health, and understand that it's a multifaceted journey that means something different to everyone. You're pretty sure that you've created routines that work for you, and you love sharing them and learning other ways to live well. Rubbing elbows with other mavens feeds you—there's room enough for all of us, after all.
Featured guides to look for: Elena Brower, Glennon Doyle, Sally Kohn, Marc Holzman, Dr. Chelsea Jackson Roberts
Wellness Weekend Warrior
Work hard, play hard is your mantra—particularly when the lines of work and play are blurred. You're all about crushing the professional game; you know that you're at your most well when you're feeling creatively and intellectually satisfied. That mindset carries over into the ways you choose to chill as well. Who says having a great time has to be unhealthy, or derail that creative and professional satisfaction? You know that you've earned a little self-care and self-love when the workweek is over, and if you're really lucky, that your weekend will bolster your profesh life as well.
Featured guides to look for: Eoin Finn, Nadia Bolz-Weber, Natalie Kuhn, Kerri Kelly, Keith Mitchell
—
Lisette Cheresson is a writer, storyteller, yoga teacher, and adventuress who is an avid vagabond, homechef, dirt-collector, and dreamer. When she's not playing with words, it's a safe bet that she's either hopping a plane, dancing, cooking, or hiking. She received her Level II Reiki Attunement and attended a 4-day intensive discourse with the Dalai Lama in India, and received her RYT200 in Brooklyn. She is currently the Director of Content at Wanderlust Festival. You can find her on Instagram @lisetteileen.