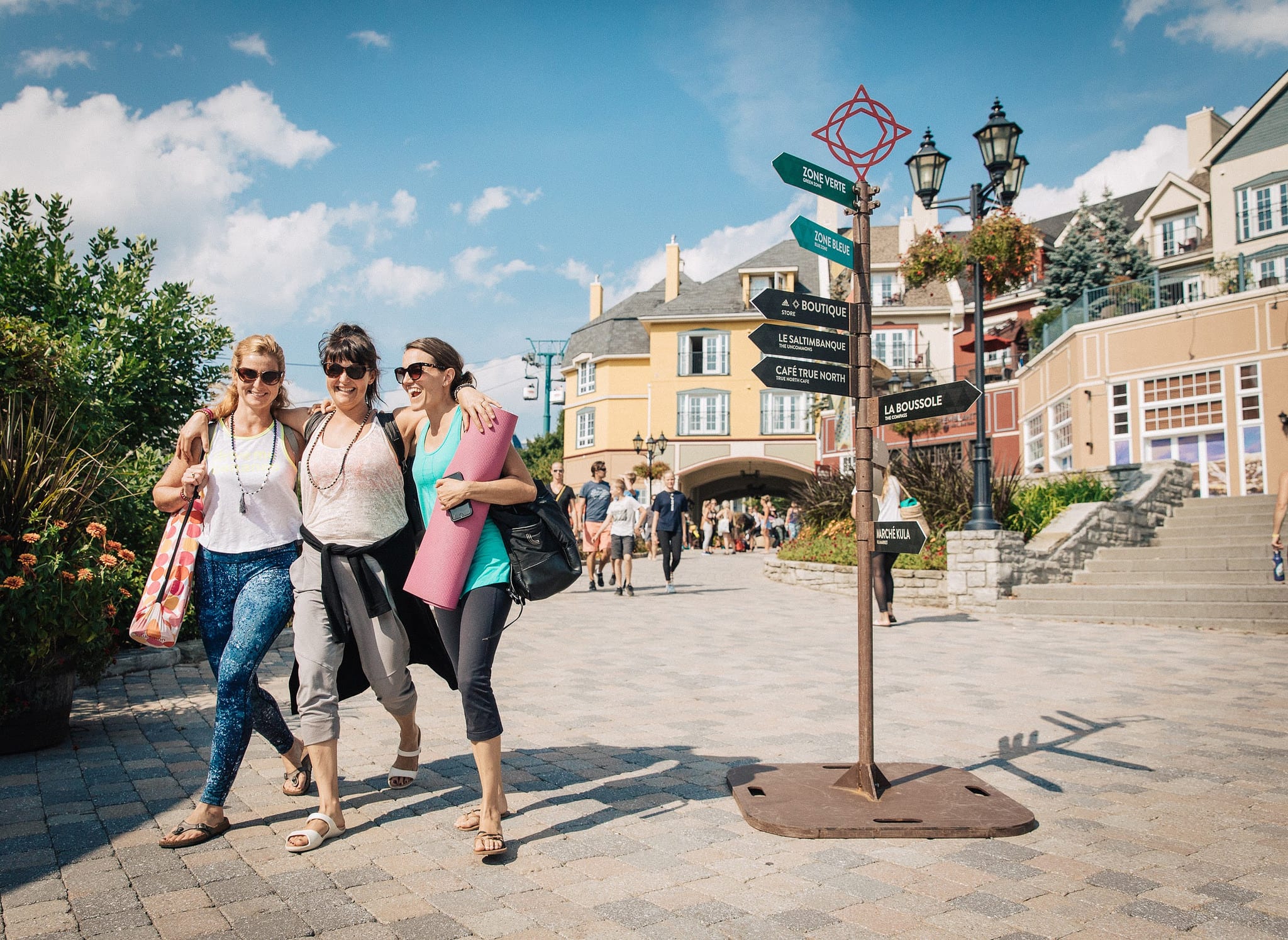 Couldn't place which Wanderlust you love best? Yeah, we had that problem too. (We're actually not kidding—staffers at Wanderlust HQ were evenly split across all events! We love 'em all.) Come find your tribe in person at an event this year.
Our 2019 event calendar is live! We'll be teasing out our teacher and speaker lineup over the next couple of weeks, and announce music headliners in early February. Tickets go on-sale January 22. Mark your calendars.
---
Pulling the trigger on a yoga festival is big. Instagram is oozing with juicy photos of far off and far out locations. The good vibes are visceral. Now comes the hard part—where to go? Wanderlust has festivals all over the world and each one offers a unique experience with classes tailored to make the most of each different location.
Going to a Wanderlust festival is an investment in yourself and you want to make sure your well-earned dollars, PTO, and energy are sending you to the right place. Check out this quiz to see which festival is a good match for your soul:
1. The airline misplaces your bag, but you aren't worried—you've packed the utmost essentials in your carry-on. Those items are:
A. Sunscreen, swimsuit, and shades.
B. Multi-tool, rock climbing shoes, and a travel hammock.
C. Essential oils, yoga mat, and organic snacks.
D. Body paint, pullover, and Instax camera.
E. Journal, rose quartz, and mala beads.
F. GoPro, Nalgene, and Portaledge tent.    
2. You're killing mad calories in all these activities. In between classes and meals your go-to snack is:
A. Pineapple. 
B. Cliff bar.
C. Homemade granola.
D. Lara bar.
E. Roasted chickpeas.
F. Epic bar.
3. If your personality were pants, you'd be:   
A. I prefer a bathing suit.
B. Loose fitting jorts.
C. Classic yoga pants.
D. Make it a colorful onesie, please.
E. Traditional harem pants.
F. Tech-fabric that zips at the knees with lots of hooks for carabineers. 
4. Every champion has a go-to breakfast, yours is:
A. Chia seed yogurt with pomegranate.
B. Ezekiel toast with almond butter.
C. Oatmeal with banana and cinnamon.
D. Acai bowl.
E. I'm on a cleanse. 
F. A power grains breakfast bowl.
5. Your preferred method of documenting the experience:
A. iPhone.
B. Polaroids.
C. I'm just here for the moment.
D. Selfie stick.
E. My journal.
F. Go Pro.
6. Your ideal festival day is:
A. Catching the sunrise on the beach followed by a day of juicy sea-side asanas and maybe a massage or spa sesh.
B. Hitting the mountain bike trails for a quick wake-me-up and then a day of yoga and swapping stories with fellow campers around the fire.
C. Pour over coffee at your AirBnB, followed by long flows and maybe some Kundalini.
D. Face painting in the morning, juicy flows all day, pool party by day, and dance party at night.
E. Matcha latté with a day of intimate, soul-moving meditations and classes.
F. Cold brew on the way to free climb before your first yoga class. 
7. When it comes to the great outdoors, you prefer them: 
A. Aquatic, the sea, sand, and coral reefs.
B. Rustic, with secluded mountains.
C. Earthy, lush, green. and wooded.
D. Epic, vibrant, and mountainous.
E. Wintery, colorful, and cozy.
F. From on top of a mountain, please!

8. When you're not taking classes, you're: 
A. Snorkeling and snoozing, maybe hitting up a spa.
B. Renting snowmobiles and cruising for adventures.
C. Drinking tea and decompressing.
D. Getting your hair braided and hula hooping.
E. Painting, journaling, and meditating. 
F. Slacklining with pals and checking out the stars from your telescope.
9. With all of the activities happening, a festival is as enriching as it can be exhausting. It's good to know how you recharge. When you need to put more in your tank, what's your jam:   
A. A spa day. Whether it's a facial or a deep tissue massage—my kind of self-care comes from a professional.
B. Quiet downtime. An hour in a hammock or cozy nook away from everyone will do.
C. A long bike ride. The harder the trails the better!
D. A dance party. As an extrovert, I recharge by being around more people.
E. Painting or writing. Anything self-expressive.
F. Hitting the rock walls. A new challenge always reinvigorates me.
10. You are most at home when:
A. Near the ocean.
B. In the mountains. 
C. Under the trees. 
D. Dancing—whether it's alone in the kitchen or in a sea of people.
E. Om-ing through a sound bowl meditation.
F. Anywhere, as long as adrenaline is pumping through my veins.
---
You're a beach baby at heart who feels more cosmically connected to the ocean than any other place on earth. When you get away, you go big—and this gorgeous Hawaiian backdrop provides all the good juju and magical vibes to keep your yogi side happy while making sure you leave feeling pampered and blissed out.

You like things a little more rustic. You carry a deep appreciation for seclusion and being away from the hectic hustle and bustle of the world. You'd prefer to snooze under the stars and hit the trails via bike than on foot. You're always down for new adventures and are picking up new hobbies like rock climbing and bouldering.

You are a grounded and earthy soul, deeply in touch with nature and the gorgeous backdrop it paints for us to enjoy. Whether you're sipping a cup of ashwagandha tea, flowing under the foliage, or trading oil pulling tips with your pals, Vermont's crisp air, and breathtaking backdrop will make your soul smile. 
You're a light and bright spirit drawn to the mountains and the sunshine. You're there to unplug from life back home, but ready to plug into the party. Whether you're jamming to the DJ poolside or flowing with live music, you want to be in the moment and make memories.
Mostly Es: Tremblant, QC
You are a tender soul with a deep appreciation for self-reflection and understanding the interconnectedness of the universe. You are ready to unplug, reflect, and grow alongside other like-minded yogis. 
The great outdoors are your muse. You're far more at home doing outdoor adrenaline-inducing activities than being inside or sedentary. And you're no amateur when it comes to outdoor activities. You are experienced in the art of adventure and ready for whatever life throws at you.
—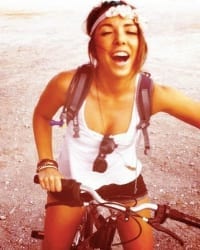 Laci Mosier is a copywriter living and loving in Austin, Texas. She and her one-eyed pirate dog live for exploring and discovering life's magic. She is most inspired by yoga, running, Kundalini meditation, good books, great jams and even better coffee. Getting lost is where she is most often found. Follow her on the Twittersphere or Instagram.