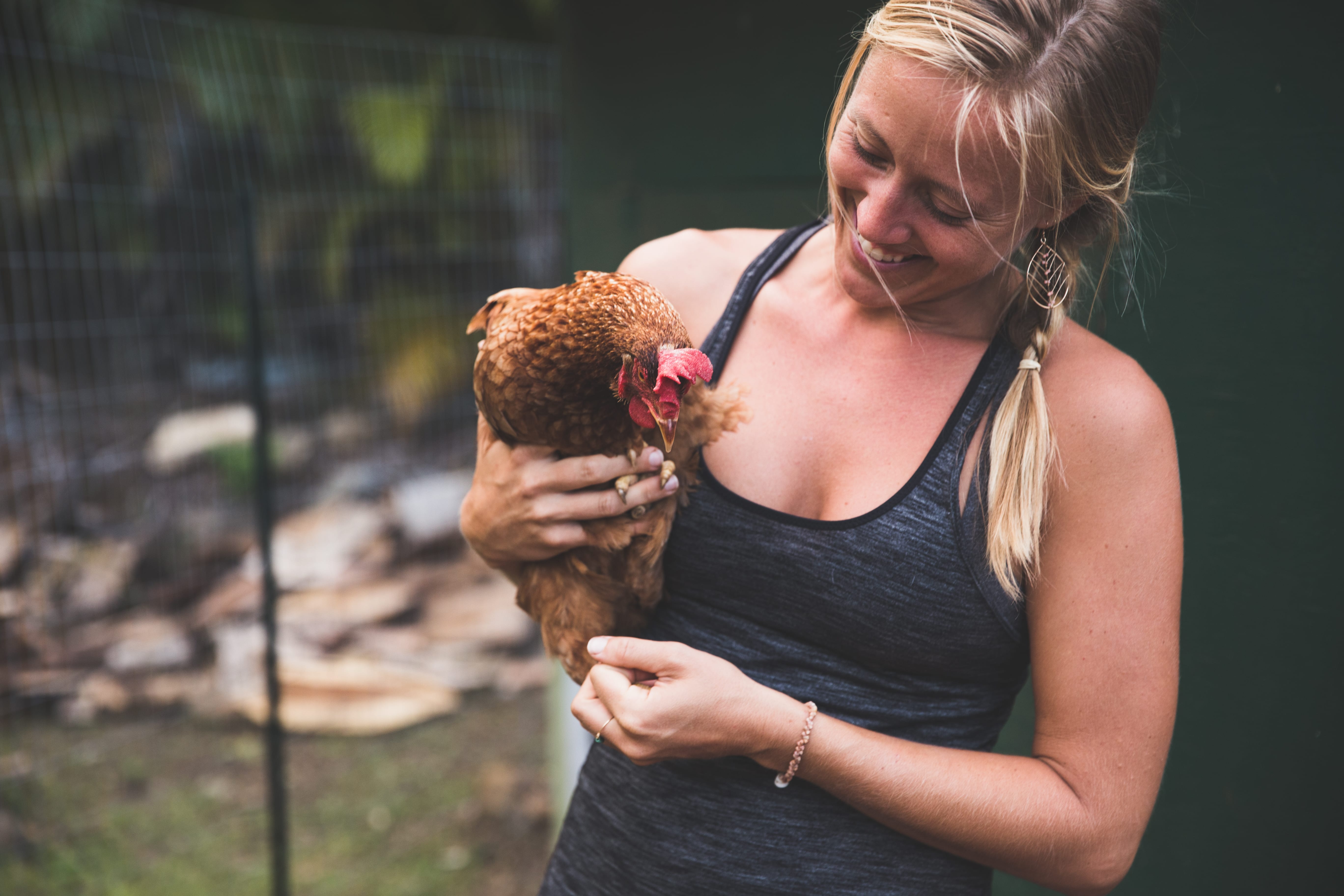 Photo by Marissa Phillips
Learn from Kelly and connect with your roots—literally—in Wanderlust O'ahu this year! Kelly will be leading "Connecting to the Land," an outdoor adventure Immersion, on February 28. Experience includes a farm tour, an outdoor yoga flow, and a farm-to-table lunch. For tickets and more information, click here.
---
When I connect with Kelly on the phone, she's just finished up working with a group of volunteers on her O'ahu farm. "We have a volunteer day every week" she tells me, "typically working with the local community and special needs adults. Today we were working with a non-profit organization that works to empower youth groups."
Kelly and her partner Paul Izak are the founders of Yogarden, a community-minded farm that educates people about growing their own food and living a healthy, sustainable lifestyle. "I've really always been interested in my food" says Kelly. Born in North Florida, the plant-based and raw food chef, sustainable farmer, and yoga teacher became a vegetarian at just 9 years old. "After reading about the inhumane practices of animal food production and factory farming, I started to get really invested in learning about where my food was coming from—asking the question: if this is how meat is produced, just what was happening to my vegetables?"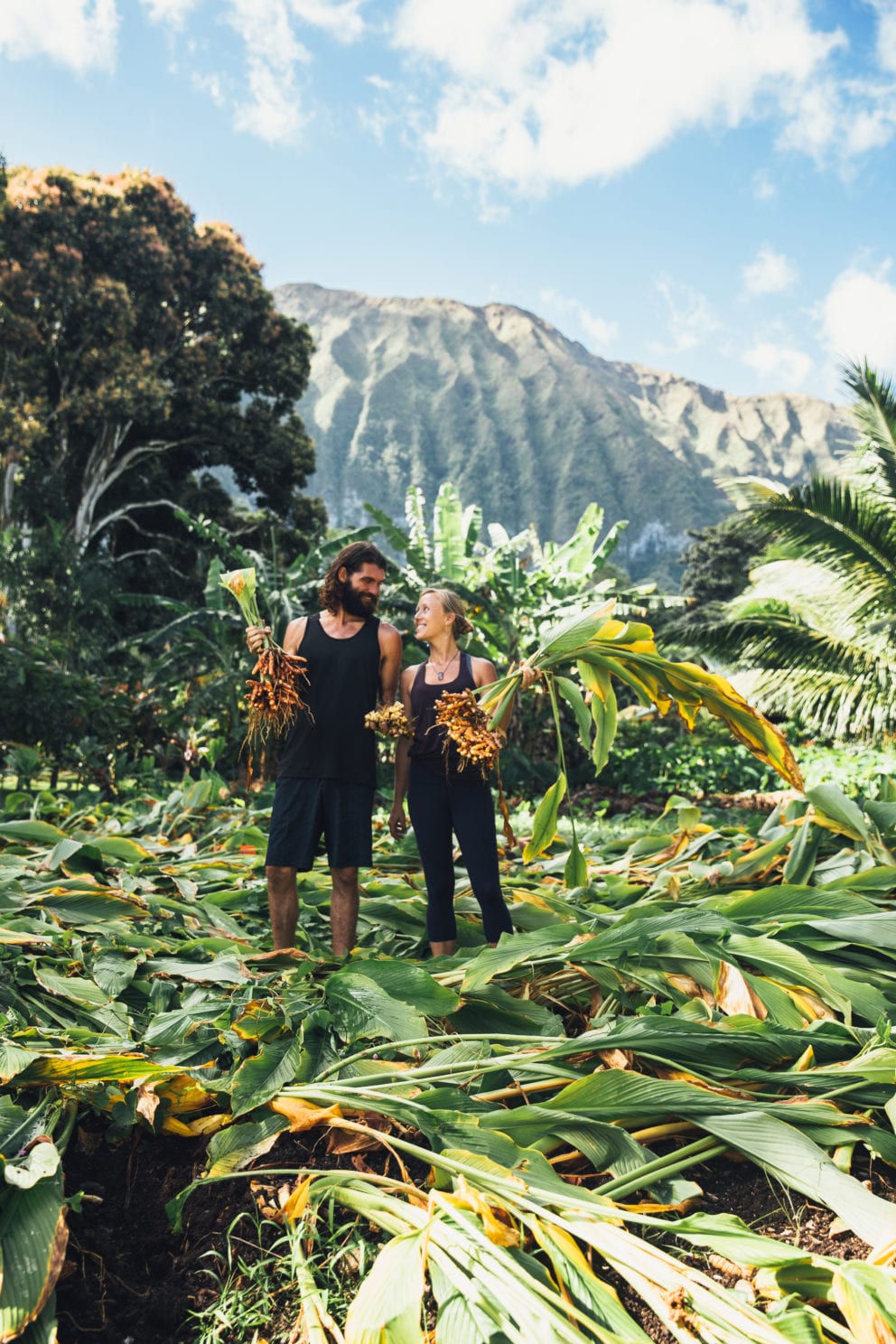 The Journey from Yoga to Farming
Kelly's studies about food production and farming were deeply aligned with her simultaneous yogic journey. While in college, Kelly worked at a Bikram yoga studio. Once she was ready to take the next steps in her practice, the studio raised money for her to travel to Hawaii and complete her Bikram training. She then traveled to Bali, where she completed her 500-HR Ashtanga and Iyengar-based training.
Stern lived in Bali for three years on and off, working as a mentor, teacher, and a raw food chef. This is where her passion for ethically-sourced food and cooking really started to blossom. She visited at a number of permaculture farms around Bali, and started to learn about the practice. "But I was always planting seeds wherever I traveled, and never stuck around long enough to see the results" says Kelly. "It was then that I knew I wanted to put down my roots and find a more grounding situation."
In 2009 Stern met her partner, musician Paul Izak. Settling in O'ahu, the two began to dream of combining music, yoga, and farming. A Hawaii native, Izak was already starting to grow his own food, so this dream was not so far off. They started to organize events, with gatherings that consisted of yoga classes, farm-to-table food offerings, and a lineup of conscious musicians.
"We would decorate the space with plants and fabrics, and give people plants and the education to grow their own food at home" Kelly recalls. "Sometimes over 200 people would show up. The farm really evolved from this community."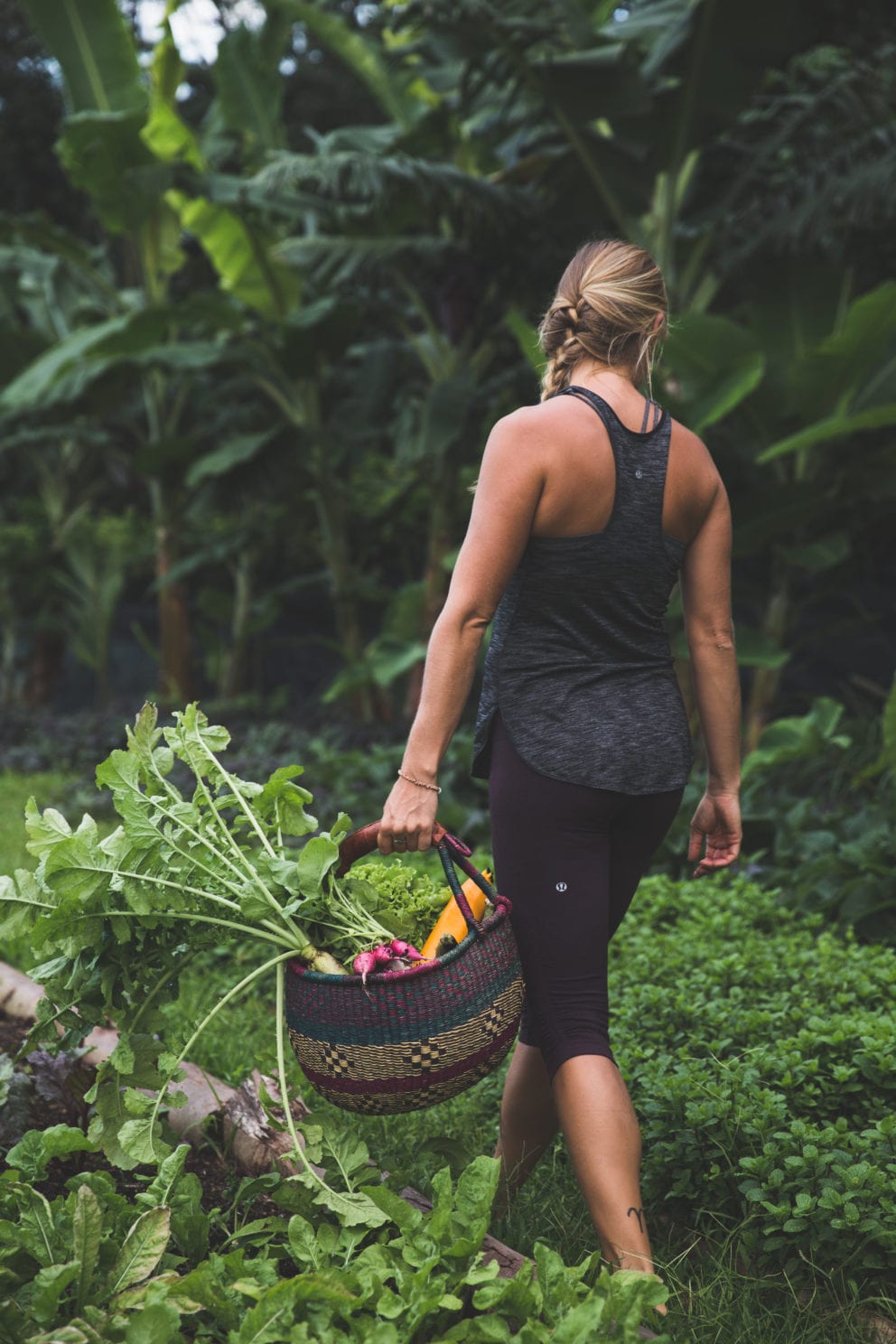 Making it Home
Two years ago, after years of hosting their events in their home and on friend's farms, Kelly and Paul were finally able to acquire their own plot of farmland. Their primary crop is turmeric root, native root crops, and organic vegetables. They have plans to expand to grow fruits that thrive in tropical places like Hawaii, such as mangosteen and jackfruit.
"We live in a climate where we can grow our own food year-round, and yet Hawaii as a whole imports 85–90 percent of its food," Kelly tells me. "But before there were planes and commercial boats, people were living here and growing all of their own food. So what happened between then and now?"
Kelly and Paul decided that the best way to approach the situation was by educating people. "The land speaks to us, and tells us what belongs where. Our mission is to open the farm up to the community, so that we can all be of service to the land together." She describes a recent cooking demo she led where she explained how to alternate potatoes, which are not native to Hawaii, with the more abundant breadfruit. "People are afraid of what they don't know, so it's really just about giving people information to make small, meaningful changes in their lives."
Putting in the Hard Work
Of course, the endeavor is not an easy one. "With sustainable farming," Stern tells me, "you have to get creative to figure out ways that income is possible. But it's really not about the money. As humans we have long taken advantage of the land around us, and yet it's what provides everything we need to exist. So I view farming as a service—giving back to the land that provides."
Kelly describes farming as a symbiotic relationship. "Often I don't feel like it's me that's doing the farming—of course I am planting seeds or putting compost on a plant—but ultimately the earth and soil and microorganisms are doing what they need to do. We're working in collaboration with the earth." In this way, it's very closely related to the yogic practice.
"The way I think about it," says Kelly, "each human has the seed of awakening. Just as we plant seeds in a garden, if the soil is not nutritious or it's not getting enough water, it doesn't have the opportunity to grow or flower. As yogis we have this seed of consciousness and it's always there, it just has to be cultivated. And it won't happen overnight, we really have to put in the work."
You don't necessarily have to be a farmer to be mindful about where your food comes from. Take living in a city, for example. "Farmer's markets are a great resource for people who live in cities" says Kelly. "And don't be afraid to ask questions, such as what kind of fertilizers they use, who grows the food, where they're based, if they have opportunities to volunteer and learn more (if you're interested). Get to know and support your local farmer! Do your research and learn about farm to table restaurants who support local farmers."
All it takes is a small change in our lifestyles to make a great difference. And that's mindful living.
Learn more about the symbiotic relationship between farming and yoga from Kelly in Wanderlust O'ahu! You can follow her on Instagram here and here, or on Facebook. 
—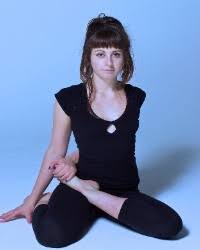 Jillian Billard is a poet, yoga teacher, cellist and avid wanderer. A native New Yorker, she is often caught daydreaming of sprawling green fields and mountains. She trained and received her ashtanga yoga teacher's certification in Goa, India and works at Laughing Lotus Yoga Center in Brooklyn. You can often find her with her head buried in a book, doused in lavender. Follow her on her (very newly developed) Instagram page for class schedules and updates at @jillboyoga