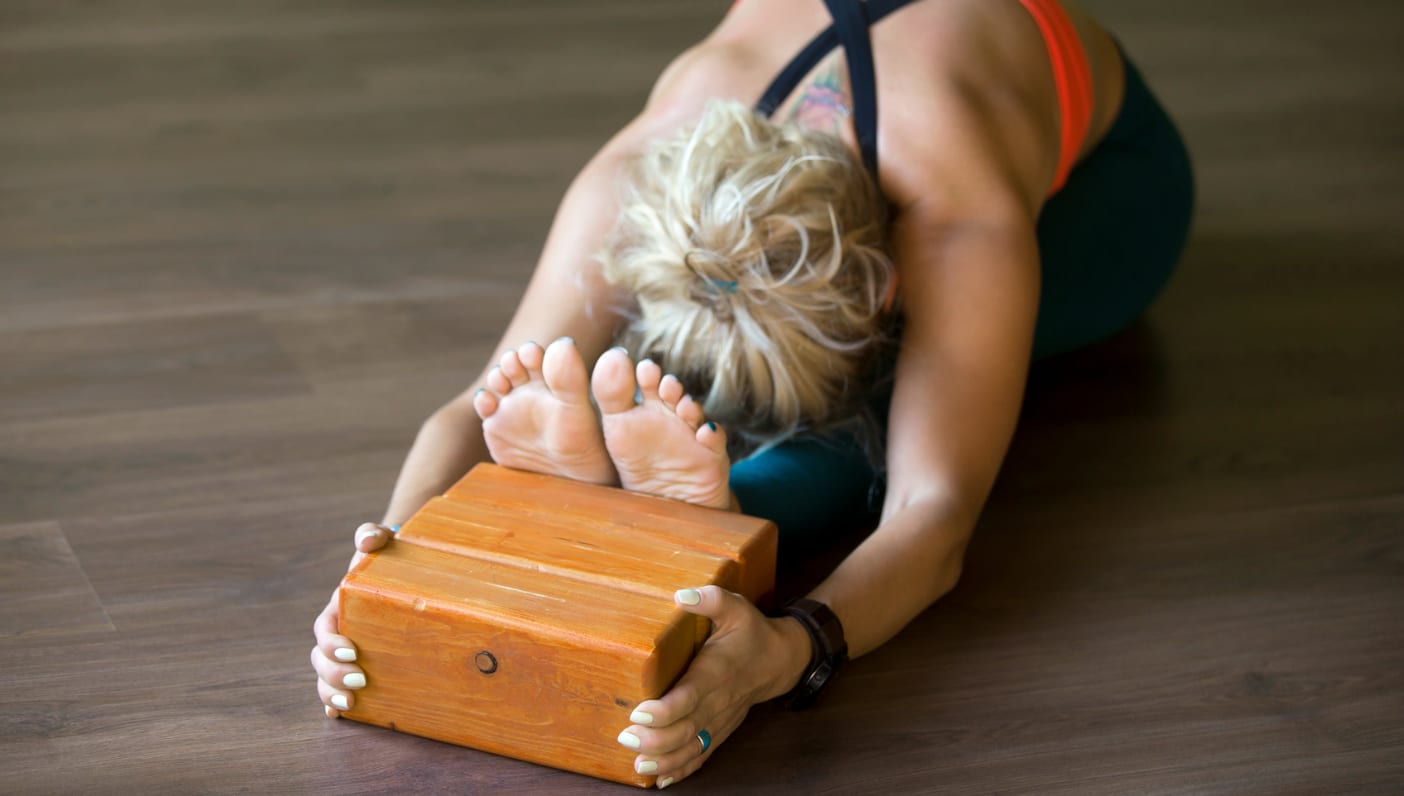 Joan Hyman is a Wanderlust Festival mentor and teacher at Wanderlust Hollywood. Check back for this monthly series describing different styles of yoga, and find one that most resonates with you. Taking the time to find your personal style increases the chances of your commitment! No matter what style you choose, yoga leads to the same end: to cultivate a deep connection, a union, of body and mind. 
---
Iyengar Yoga, a form of Hatha Yoga, is named after yoga master, B.K.S. Iyengar. Born December 14, 1918 in the village of Bellur in the state of Karnataka, India, Iyengar's devotion to the practice inspired yogis from all around the world. Emphasis is on detail, precision and alignment in the postures (asanas), and breath control (pranayama).
Iyengar believes when the alignment of the posture has been understood, space and contentment are found. The goal of Iyengar yoga is to help students achieve a meditative state, learning to exist fully and vibrantly in the present moment.
Students progress gradually by moving from simple poses to more complex ones as their ability increases. This approach is meant to educate the student of postural benefits, as well as how to sequence them together wisely, encouraging students to cultivate a self-practice. Instruction varies from therapeutics to advanced asana, which includes postures that can be found in one of Iyengar's books, Light on Yoga.
Repetition of postures is taught to increase the student's comprehension of the deeper work, and it is common to spend an entire class researching a specific pose or a certain theme. Iyengar classes have highly verbal and precise alignment cues; misalignments are actively corrected. Iyengar teachers complete at least two years of rigorous training for the introductory certificate. Then, they may complete subsequent intermediate levels and senior levels of certification, potentially including a decade or more of training. Iyengar yoga can offer a highly transformative experience and educate a student on how to do the poses safely and effectively.
What Makes Iyengar Different
Some may say, like Ashtanga, Iyengar can be strict or dogmatic. However, both systems encourage devotion and transformation. Both are connected to the roots of classical yoga through the Grandfather of Yoga Krishnamacharya, Iyengar's main teacher. When practiced for a significant amount of time, students often come to understand the deep profound effects of yoga, feel more aligned in their bodies, and connect to a deeper purpose.
Iyengar differs from the other styles of yoga in three key ways:
Technique refers to the precision of the body alignment and the performance of pranayama. It is common in classes to spend a lot of time learning the details of a posture and repeating it many times to increase the awareness and understanding of the benefits.
Sequences follow a specific well thought out approach and are important to achieve the desired result. The combination of certain poses and breathing techniques creates a positive effect on the body, mind, and spirit.
Timing. Sometimes inversions are held for up to 20–30 minutes. It is common to begin practice with a 5–10 minute headstand to warm up the deeper layers of the body. It is through these long holds that the deep profound effects emerge.
Iyengar yoga makes use of props—belts, blocks, and blankets—to help achieve postures that otherwise might take years to find due to lack of strength and flexibility. The props enable students to perform the asanas correctly, minimizing the risk of injury or strain and making the postures accessible to everyone. The discipline and strict approach of this practice can be considered a powerful tool to relieve the stresses in the mind and body, helping to promote total physical and spiritual well-being. Many vinyasa flow classes include a hint of Iyengar's style by the use of props and the detail to alignment.
The Benefits of Iyengar Yoga
Taking even a few classes of Iyengar yoga to learn proper technique and how to work with props can be beneficial for a yogi of any level. This is a no-frills practice. You won't hear music and you won't experience fast and flowing sequencing. However, you will learn about yoga and experience some profound benefits of what these postures can offer. Known as Guruji to his devoted students around the world, B.K.S. Iyengar penned some of the most highly respected books on the subject of yoga. Among them are Light on Yoga, Light on the Yoga Sutras, and Light on Pranayama. All of these books have been translated into multiple languages. He received numerous honors and awards both in India and internationally for his achievements in yoga and his teachings.
"The Shakti of watching Guruji practice and work with others in Pune was a very special part of studying there," says a friend who has traveled to Pune many times to study with her Guruji. "Oftentimes the personal practices of everyone in the room were paused to gather around to watch him work with someone in a specific posture. He was such a genius. Truly. Watching him work with his students (especially his granddaughter Geeta) was an opportunity to see his fierce nature and complete love of the subject and the student come forth." Geeta and her son, Prachant, are now the acting directors at RIMYI in Pune.
Iyengar was truly a gifted teacher and the practice of yoga ran deep for him. He believed yoga awakens the intelligence in the mind, body and spirit, and taught these poses as if they were medicine for the soul.
—
Joan's grounded teaching style creates space for students to deepen their personal journey while aligning with teachings of true yogic traditions. Joan frequently shares her insight on the subject of health and wellness in national magazines and blogs, including Elephant Journal, Mind Body & Green, Yoga Journal, ORIGIN Magazine and Women's Health. She currently has a thriving career as a Wanderlust Senior Teacher (E-RYT500) and leads yoga retreats, workshops, and teacher trainings all over the world, while maintaining a full yoga class schedule in Los Angeles. joanhyman.com