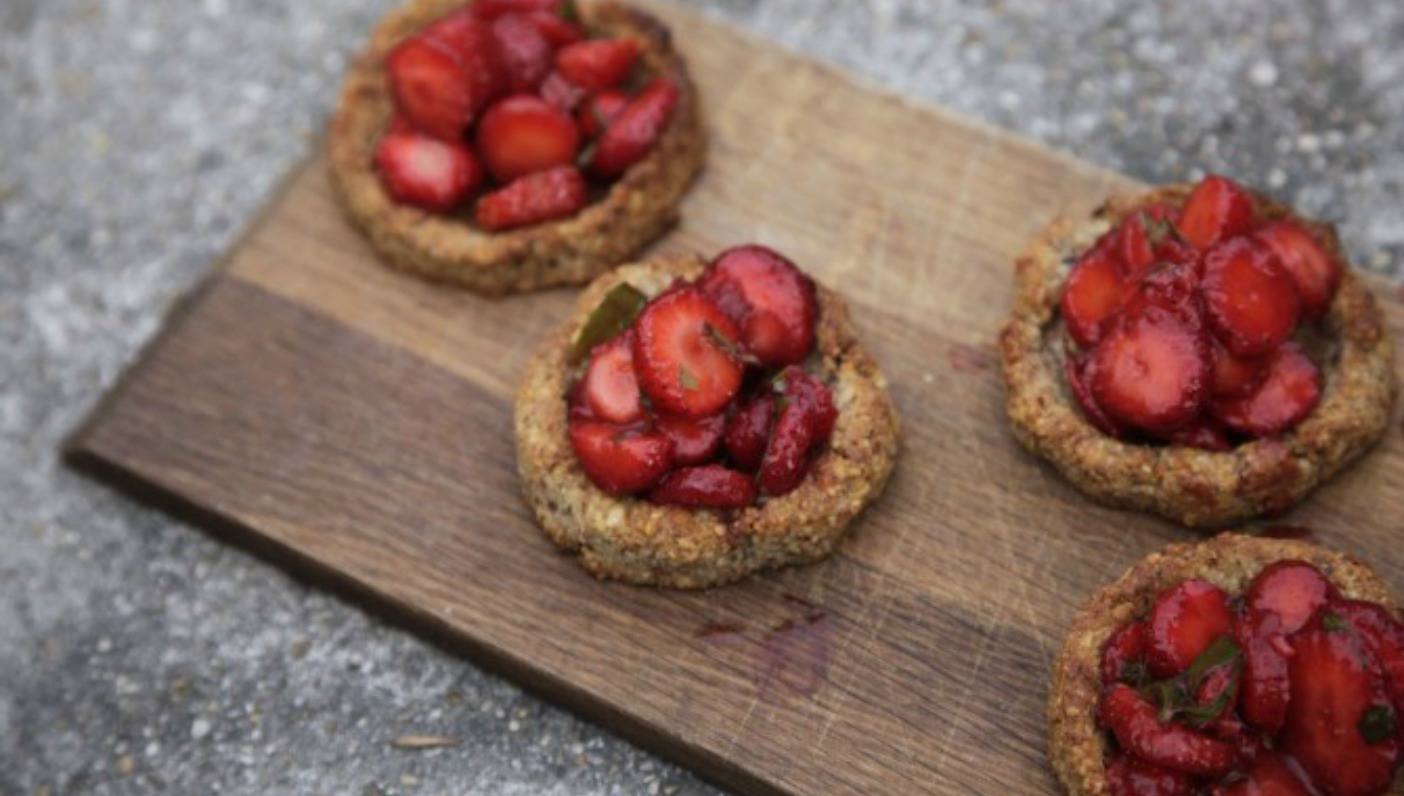 Photo courtesy of Anna Brones
This piece was originally published on Foodie Underground.
---
For anyone with a Swedish background, June is cause for celebration. This is the month that marks midsommar, the Swedish celebration of the summer solstice. In a country that spends most of its year in the dark, you can understand why you would want to throw a party for the lightest day of the year.
I spent last year in Västerås, Sweden, a town that lies a little over an hour west of Stockholm. Here my friend Orianna and her husband Johannes have a garden plot on the outskirts of town. These garden plots were originally built for industrial workers so that they could have a bit of greenery to enjoy. Today anyone who wants one can get on the waiting list.
The beauty of these garden plots is that they also come with tiny cottages. Orianna and Johannes have turned theirs into a magical, welcoming space. Small and cozy, with bountiful produce growing in the back. It's the kind of place where you go barefoot, pick raspberries off the vine, and wash your dishes outside. And when you need something, you hop on a rusty old bicycle and pedal into town. This is the kind of slow living that I think we are all so often in need of, but so rarely get.
It was cold last June, so we ate our big midsummer meal indoors, as will most likely happen this year. But that doesn't make midsummer any less wonderful. In Sweden, midsummer is holy; to some, even more important than Christmas. You hope for sun, but even if it rains, the longest day of the year is honored in food, drink, and friends.
For the main meal there will be a large spread of food, and at traditional tables you will be sure to find some assortment of potatoes, pickled herring, and aquavit—the midsummer trifecta.
When it comes to dessert, the focus is on seasonal. Bright red and full of flavor, strawberries are common on the dessert table. Even those afraid of baking can pull off a dessert on midsummer: Just put together some fresh strawberries and top them with whipped cream.
This recipe is for small tartlets: Easy to make so that everyone gets an individual serving. The base is made with nuts, and the filling is as simple as fresh strawberries, a little honey, and some lemon verbena to add a little citrus taste.
These tartlets also work well to take on a picnic. Just pack the shells in one container and the strawberry mixture in another and assemble when you are ready to eat.
---
Strawberry Tartlets
INGREDIENTS
Filling
Quart of strawberries
Few sprigs of lemon verbena
1 tbsp raw honey
Tartlet Shells
½ cup raw almonds, finely ground
½ cup raw hazelnuts, finely ground
¼ tsp sea salt
1 tsp ground cardamom
1 tsp ground ginger
1 tbsp honey
1 tbsp olive oil
2 tbsp water
DIRECTIONS

Prepare the filling by washing and slicing the strawberries. Finely chop the lemon verbena, mix it in with the strawberries, and add in the honey. Let sit and soften while you prepare the tartlet shells.
To make the tartlet shells, preheat the oven to 400 degrees.
In a food processor, finely grind the almonds and hazelnuts. In a bowl, mix together the almonds, hazelnuts, sea salt, cardamom, and ginger.
Add in the honey, olive oil, and water and mix together until a ball forms.
Line a baking sheet with parchment paper or a silicone baking mat. Separate the dough into eight pieces and roll into balls.
Press the dough into circles, and then sculpt up the edges. Aim to have a thickness of about ¼-inch and to have the sides go up at least ¼-inch as well so that it will hold the filling.
Bake at 400 degrees for about 10 minutes, until the edges are a deep golden brown.
Remove from the oven and let cool on the baking sheet.
Once cool, fill the tartlets with the macerated strawberries and serve immediately. Top with whipped cream if you're really wanting to go Scandinavian.
—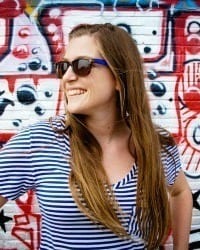 Anna Brones is the author of The Culinary Cyclist, Fika: The Art of the Swedish Coffee Break, Paris Coffee Revolution, and Hello, Bicycle. She is the founder of the quarterly publication Comestible and runs the site Foodie Underground.
Save
Save
Save