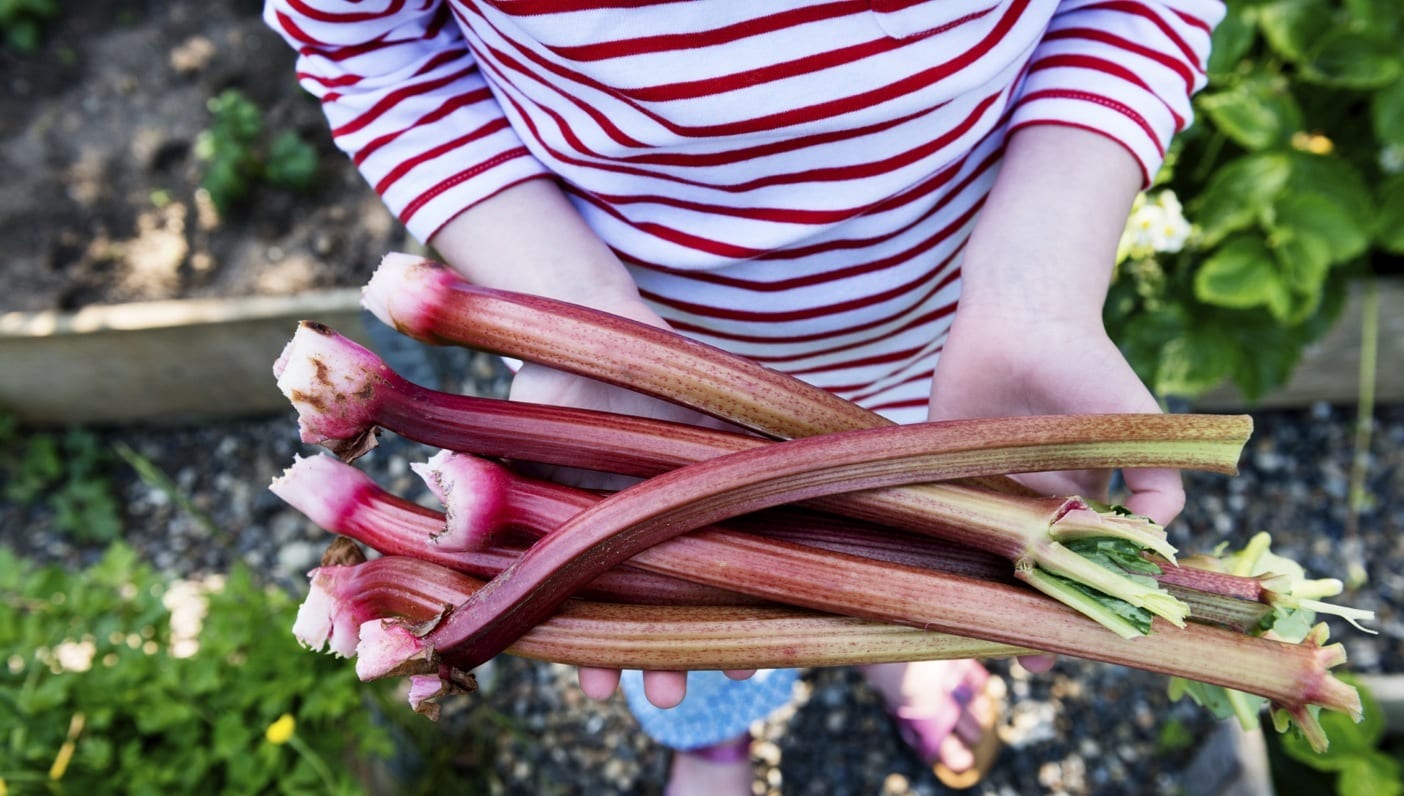 Welcome to April! The month has a reputation for rainy days leading to an influx of growth, making it the perfect time of year to start planning your backyard brunches and spring dinner parties. All of that rain lends to some superb produce, many of which should start "sprouting up" in your local farmers market.
Below are some of our top choices for spring fruits and veggies, as well as a few recipes to get you started. The days are getting longer and the plants are getting taller—take advantage of the extra sunshine and start planning your next seasonally-inspired meal.
---
Apricots
These little golden nuggets are often overshadowed by their stonefruit sisters, but the delicate balance between sweet and sour make them a treat you don't want to miss. They're also loaded with Vitamin C, Vitamin A, potassium, and fiber. Enjoy them as a simple snack on-the-go or roast 'em up and serve atop Greek yogurt for a snack fit for a storybook.
Artichokes
More than the sidekick to spinach in a creamy dip, artichokes are low in calories and high in fiber, folate, and magnesium. If you roast or boil the artichokes and then serve them whole, you can eat them slowly and with your fingers, making them excellent for a social meal. Gather with your friends and family, and begin a simple spring meal with these lemon and garlic roasted artichokes.
Collard Greens
This Southern staple is known for its place in BBQ joints, Carolina diners, and alongside baked beans, but it can do so much more. And with its ability to help lower cholesterol and fight inflammation, it's worthy option for your spring menu. On a rainy day when you need something cozy, consider this white bean and collard green soup.
Fiddlehead Ferns
You may have passed fiddlehead ferns in the farmers market and wondered, "What on earth??" You aren't alone. These funny little veggies are identified by the curled coil at the top, making them resemble the ornamentation at the top of a fiddle or violin. This spicy sweet chickpea and fiddlehead fern pasta makes for a simple and impressive vegetarian dinner for any night of the week.
Honeydew
Like most melons, honeydew tastes better if you allow it to sit unrefrigerated for just a few days. It's a perfect snack anytime, but if you're feeling wild you can blend it up with some black pepper for a unique spring sorbet.
Jackfruit
Jackfruit may look intimidating, but its firm texture and ability to absorb flavor makes it an amazing meat substitute. And while you may have to search outside of the average farmers market to get your hands on it (Asian grocers will likely carry it), the hunt is well worth the reward. Try in place of shredded chicken in tacos or in these BBQ jackfruit sliders
Morel Mushrooms
Part of the forager's dream cuisine, morel mushrooms are identified by their honeycomb like appearance. Their a natural partner alongside other spring veggies, especially potatoes. This recipe combines the two to create a flavorful, warm morel mushroom and potato salad topped with chives and caraway seeds, creating a comforting side for a party or dinner at home.
Peas
Is there any veggie more stereotypically spring than garden peas? Peas are a frequent ingredient of Primavera, a pasta dish that literally translate from several romantic languages meaning "spring." For a dish that tastes like spring and smells like Italy, try this beloved Primavera recipe from the New York Times.
Rhubarb
The trademark tang of rhubarb is one of the telltale signs of the spring season. While rhubarb is known for its sour flavor, you can find sweeter stalks if you go for the dark red ones. This rhubarb jam recipe was voted as the Huffington Post favorite, and we have to agree. Try it atop pancakes, in your oatmeal, or snuggled up with your favorite nut butter.
Watercress
Watercress has historically been used for its cleansing purposes, but it also makes for a valuable asset in lots of spring soups and salads. It can be quite bitter and shouldn't be eaten raw, but pairs well with mellow and fatty flavors. This watercress and avocado salad yields a perfect match. Serve it before dinner or as a flavorful spring lunch.
—
Amanda Kohr is a 25-year-old writer and photographer with a penchant for yoga, food, and travel.  She prefers to bathe in the moonlight rather than the sun, and enjoys living in a state of the three C's: cozy, creative, and curious. When she's not writing, you can find her driving her VW Bug, looking for the next roadside attraction or family diner. She also roams the internet at amandakohr.com and through Instagram.