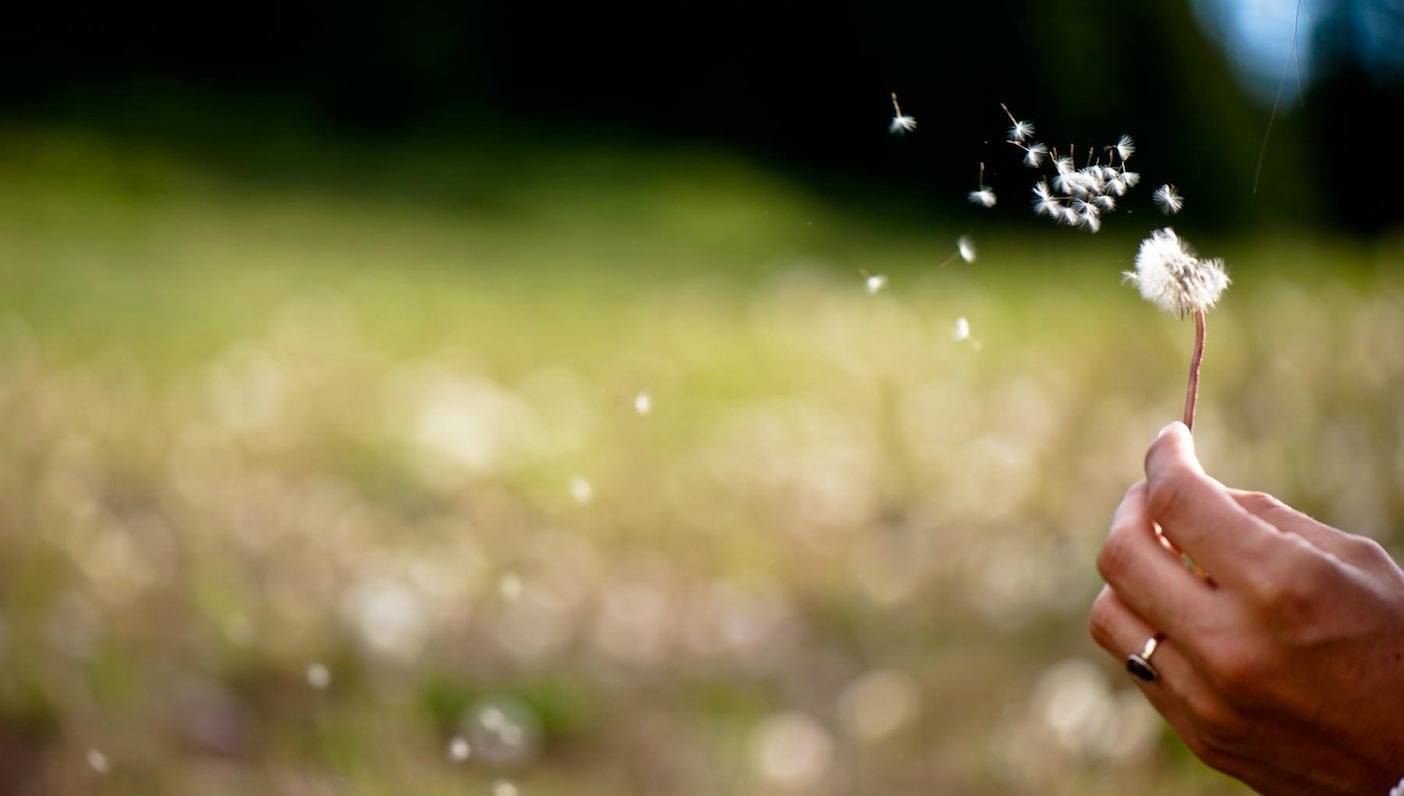 Photo by Ali Kaukas
We welcome spring each year, with its April showers and May flowers. But what about its uninvited guests?
The weather is warming, the sun is shining, and as spring arrives so too appear the "undesired" plants that come along with it. Weeds are popping up, seemingly everywhere. But while they may be persistent, and in some cases unsightly, some really aren't that bad—and may even have some benefits.
For instance, did you know there are certain weeds that you can grab and add to your next meal? Here's a roundup of some edible, underappreciated plants–along with some recipes you can incorporate them into.
Dandelion Greens
Probably hands-down the most common, pesky, and unsightly weed of them all. These are persistent! If you're one of the few who don't see dandelions all around, you can actually go out and buy dandelion greens in specialty markets. They definitely have a bit of a bitter taste to them, but if you opt for "the tender leaves that appear in early spring and in late fall," as Rodale's Organic Life suggests, you'll find them to be a bit sweeter.
Whole Foods Market suggests trying out a green smoothie recipe and including dandelion greens in addition to kale.
Red Clover
Care for a spot of tea? The red clover plant can actually be sipped or chewed. Its pretty red blossom can even make for a nice topping on a salad, accompanied by its greens. Red clover also touts some interesting health perks. According to Body Enlightenment, red clover can alleviate some skin conditions, act as an "anti-inflammatory," and can even potentially help to "balance hormone levels during menopause" and lessen some symptoms, like hot flashes.
If you want to incorporate red clover into your diet, try this red clover-infused tea with dried blossoms, dried mint, and honey, from Do It Yourself.
Purslane
This weed really packs a punch! Purslane is a powerhouse that you're probably missing out on. A succulent, the leaves on this weed are thick, crunchy, and fleshy. According to Rodale's Organic Life, they're also loaded with antioxidants and vitamins, like "vitamins A and C," and "omega-3 fatty acids." The leaves and stems can be enjoyed raw or cooked.
Chocolate and Zucchini offers up a whopping 45 recipes that incorporate purslane. A good place to start? Test out a purslane salad with quinoa, peas, and radishes. Succulents for the win!
Field Garlic
Also known as garlic grass, one important fact about this weed is that it has a very similar, very poisonous look-alike (Star of Bethlehem). Tactical Intelligence warns that it's important to properly identify field grass before eating it. Field grass is actually hollow, so when you pick it you should notice that "the leaves are hollow and tube-like." It should also have "underground bulbs." Another key indicator? The smell. If it smells "onion-like when bruised or broken" then you've got the right weed. But forage carefully.
Body Enlightenment offers eight delectable recipes using field garlic. Wild garlic hummus? Yes, please.
With this newfound knowledge, opt outside (carefully) when in search of ingredients for your next meal, or choose something new at your local grocery store or farmers market. Go lookin' and get cookin'!
—
Maggie Peikon is a New York native, writer, and sufferer of insatiable wanderlust. An avid endorphin seeker she has a constant need to be moving, seeking adventure in all she does. She is a lover of travel, daydreaming, fitness, thunderstorms, and her dog, Finley. Despite the fact that she has to take medication daily due to a thyroidectomy, Maggie still believes that laughter will always be the best medicine. Follow her musings on Instagram and Twitter.