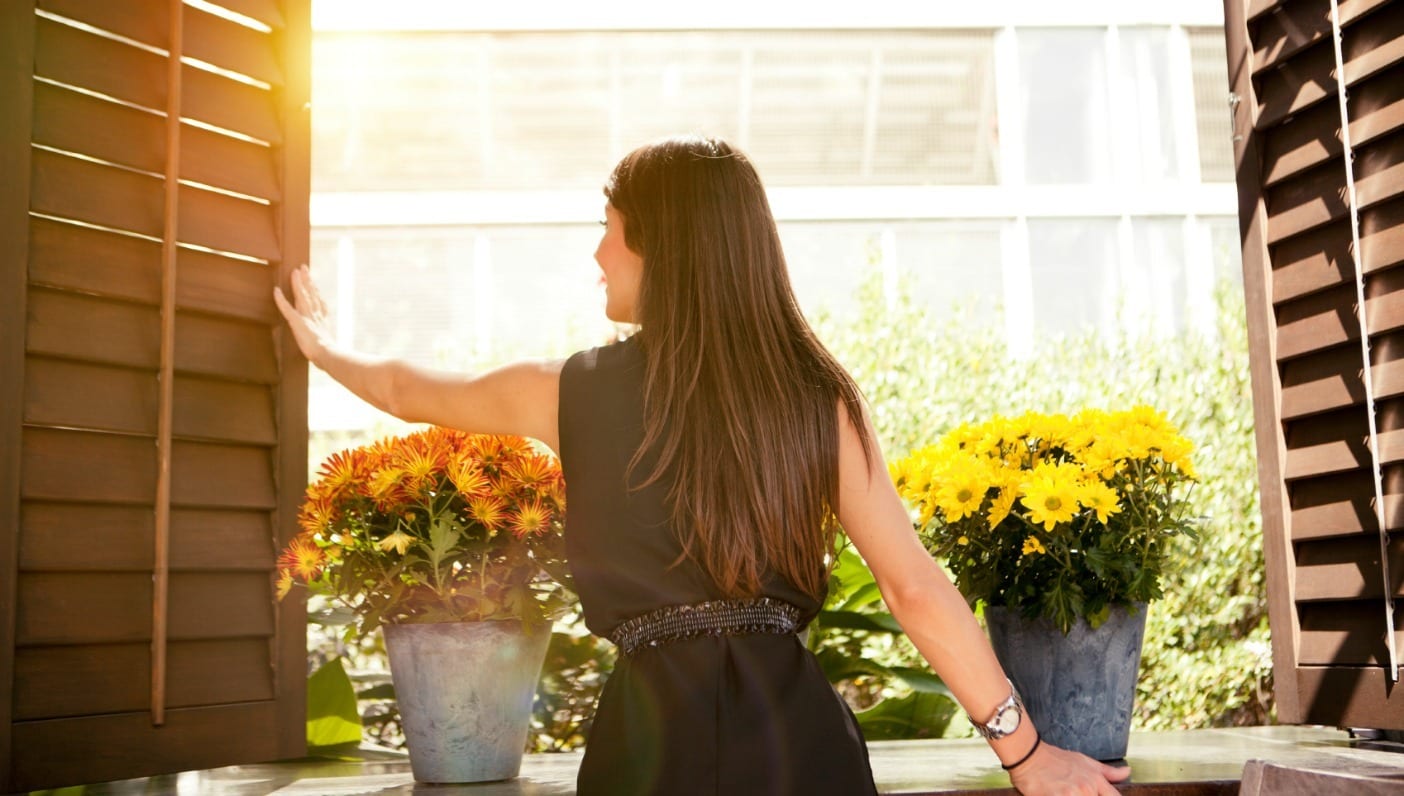 Joan Hyman is a Wanderlust presenter and teacher at Wanderlust Hollywood. For experiences with more great teachers like Joan, join us at a festival this year! For more information, click here. 
---
Those of us who have just emerged from winter are beginning to feel the energy of spring in the air. We may have put on a little extra weight, eating extra food to keep us warm, and for fuel and comfort to keep our metabolism regular during the colder months. This gain, however, can lead to a buildup of toxins called ama, the white coat on your tongue in the mornings. That white coat is a sign of what's going on inside your body. When the buildup is high, it's a great time to consider a spring cleanse!
Cleansing is natural in the spring and most of us begin to feel invigorated during this time of renewal and rejuvenation. We often feel a deep urge to rid ourselves of old unwanted items and create space for the new. The sunlight and warmth wake us up again and encourage us to be outside and break out of our winter shell.
Ayurveda, the science of life, offers us many tools to help us create vibrancy from the inside out.
Toxins find their way into our bodies through the buildup of food, air, water, chemicals, pollutants, and preservatives. When we eat more than we are used to eating and develop poor eating habits, our digestive fires are weakened. This often leads to ama, which results in weight gain, poor sleep, or even illness. This undigested material leads to a sticky-ness in the body which tends to slow everything down including digestion and elimination.
Now is a great time to unstick and restart! Here are a few tricks to kick your spring into gear:
Clean your tongue in the morning. A tongue scraper is less than $10—but you can also just use a spoon. Tongue-scraping stimulates your metabolism and removes sticky residue from your mouth. It also helps to keep your breath fresh and clean.
To stimulate your digestive fires, drink a cup of warm water with lemon first thing in the morning. This also activates your bowels naturally. Another benefit of the warm water with lemon is that it's great for alkalizing your body and boosting your immune system with the added dose of vitamin C.
Eat a light breakfast that is easy to digest. I recommend a green smoothie or juice that's high in minerals and greens. This will keep your system glowing from inside out.
Brush your skin with a dry brush. Our skin is the largest organ on our human body. It protects our body and is the first place of contact where foreign substances enter. Using a loofah or natural body brush, brush the skin with firm circular strokes before stepping into the shower. Start from the feet and hands, moving up the legs and arms, avoiding the delicate area of throat and face, and any rash or sore spots. At the end of your shower, finish with a one-minute burst of cold water, which brings your blood to the surface of your skin and aids the skin in looking fresh and smooth!
Give your body a break by eliminating sugar, alcohol, dairy, caffeine, cooked oils, and red meat for two weeks from your diet. This will be difficult for the first few days, but after a while, you'll start to feel more clarity, energy, and renewal. Replace these foods with an increase of water, green vegetables (such as spinach, kale, arugula, mustard greens, and dandelion greens to support the liver and gallbladder, helping to cleanse the system), fruit, whole grains, raw olive oil, and good fat like avocado.
Find a quiet peaceful place and exhale.  Practice yoga, pranayama, and meditation, and allow time for yourself to relax. When our bodies are detoxing we become hyper-sensitive and our moods can change quickly. Evening out the breath (sama-vritti) is the best way to calm the nervous system and create a content space. Take time out for a massage, epsom salt baths, and of course nature, which is always a wonderful way to heal. Find a spot in the garden and watch the flowers bloom, feel the sun and the breeze on your skin, and allow this new season to embrace you.
Spring has arrived. It's a chance to hit the reset button and welcome the new!  What a better way to enter a time of renewal than feeling clean and glowing from the inside out?
—
Joan's grounded teaching style creates space for students to deepen their personal journey while aligning with teachings of true yogic traditions. Joan frequently shares her insight on the subject of health and wellness in national magazines and blogs, including Elephant Journal, Mind Body & Green, Yoga Journal, ORIGIN Magazine and Women's Health. She currently has a thriving career as a Wanderlust Senior Teacher (E-RYT500) and leads yoga retreats, workshops, and teacher trainings all over the world, while maintaining a full yoga class schedule in Los Angeles. joanhyman.com