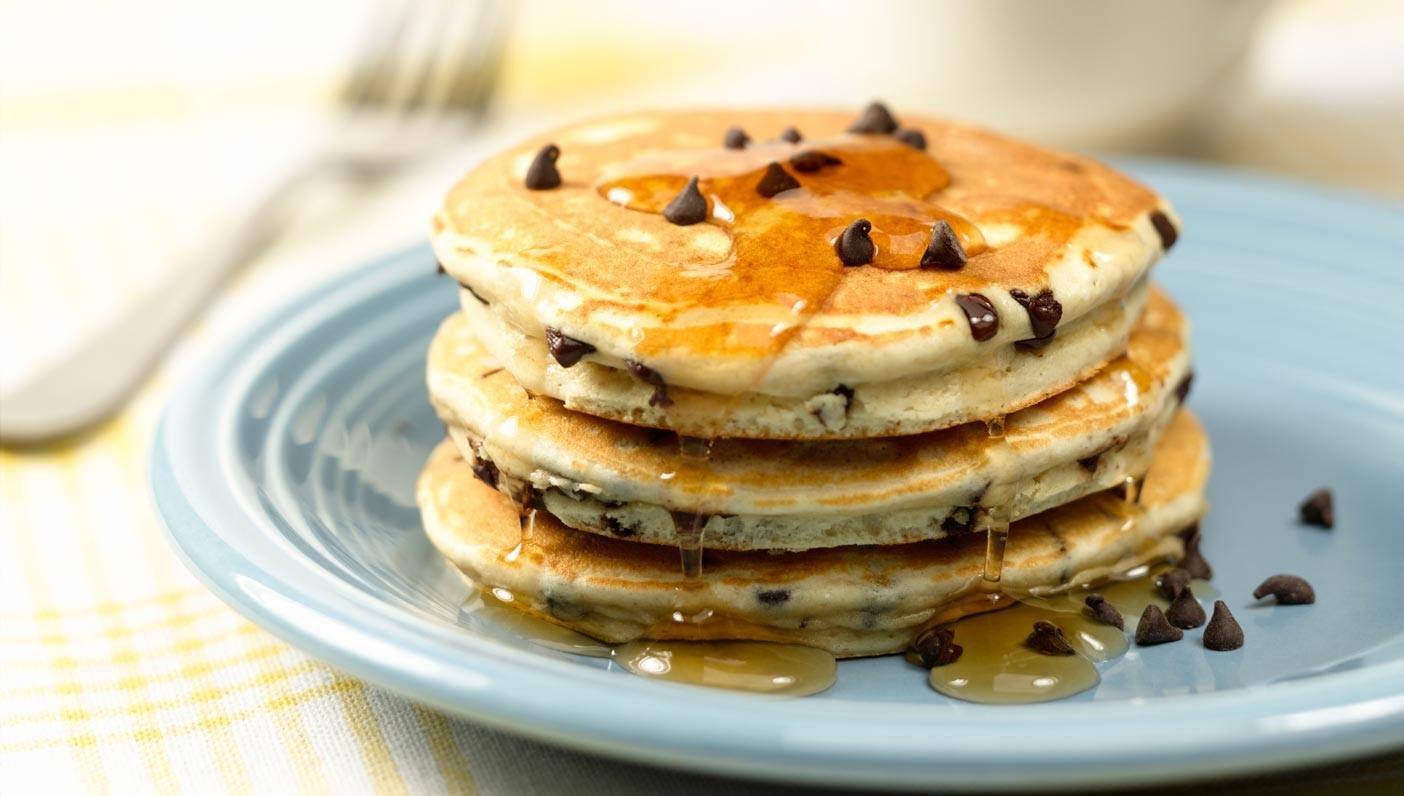 For many, pancakes were a morning staple, and seem to bring on their own cluster of memories. Did your father making the best pancakes, flipping away in the kitchen for you and your friends on Sunday mornings? Maybe you had a favorite diner that served up a mountain of classic buttermilk, complete with thick smear of country butter.
Researchers believe that pancakes have been a breakfast favorite for centuries. According to National Geographic, our prehistoric ancestors may have eaten the early-morning staple. According to their website, an study of starch grains on 30,000-year-old grinding tools illustrate that Stone Age cooks were making their own version of flour using cattails and ferns. Researchers believe this powder was then mixed with water, and baked on a "hot, possibly greased, rock." It may not have been an exact version of today's buttermilk beauties, but the end result was of a similar concept.
Since then, pancakes have exploded in their popularity. The Greeks and Romans sweetened their pancakes with honey, and the Elizabethans added various spices, fruits, and even rosewater. Early American colonists developed their own pancake jargon, making "hoe cakes, flapjacks, and johnnycakes" out of buckwheat, flour, or cornmeal. Some recipes included molasses, while others used more savory ingredients.
Regardless of what we call them, pancakes have established a seemingly permanent place on breakfast menus. Below you'll find classic recipes as well as some healthy spin-offs, so that you can take a practical approach to this fun holiday.
Vegan pancakes are tricky, as eggs and milk can do a lot for the integrity of a pancake. Luckily, this recipe has found a way to concoct a fluffy and sweet cake without using any animal-derived ingredients. Unlike other vegan recipes, the end result holds together quite nicely, making them an easy candidate for flipping and a great platform for maple syrup.
Springtime often means fresh flavors and handpicked berries. This recipe combines both, using zesty lemon and raspberries to create a fruit-forward pancakes. The recipe is also paleo and gluten-free, making it suitable for a variety of dietary restrictions. The flavor combination is bold enough to cancel out the need for any syrup, but we certainly won't stop you.
If you've ever wanted an excuse to eat cookies for breakfast, meet your new favorite pancake. This recipe yields a seemingly indulgent cake, but it's completely free of refined sugar and can easily be made vegan. The nuttiness of the oats pairs well with the dark chocolate and sweet banana, and you might want a glass of milk to help balance out the indulgent flavor. Since they come together in under 10 minutes, this is a fabulous recipe if you find yourself in a morning rush.
Buckwheat is a unique flavor: earthy and bold but balanced with a touch of maple syrup. They're thicker than regular pancakes, so you may need a smaller amount to fill you up. Naturally Ella offers a few variations, suggesting that you had bourbon and peaches for a southern take, or make them savory by adding a fried eggs.
The benefits of a homemade pancake mix are endless; it's affordable, adds simplicity, and makes for a great breakfast on camping trips. If you often find yourself in a morning rush or you're looking for more outdoor-friendly recipes, this is the ideal mix recipe. It also makes a great gift for the pancake-lover in your life.
What are some of your favorite pancake recipes? 
—
Amanda Kohr is a 25-year-old writer and photographer with a penchant for yoga, food, and travel.  She prefers to bathe in the moonlight rather than the sun, and enjoys living in a state of the three C's: cozy, creative, and curious. When she's not writing, you can find her driving her VW Bug, looking for the next roadside attraction or family diner. She also roams the internet at amandakohr.com and through Instagram.