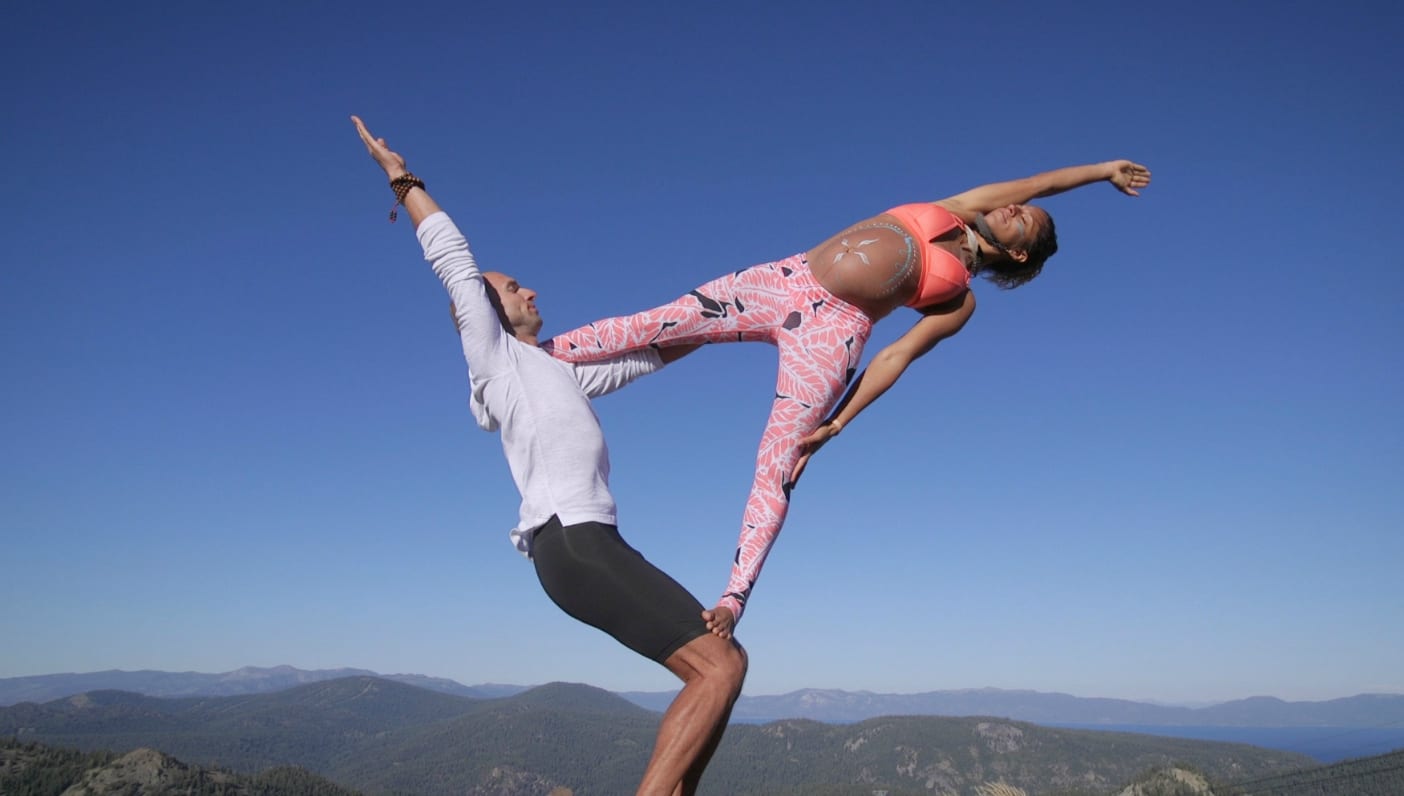 Video and photo still by Jake Laub
Claudine Lafond (and her husband Honza) are Wanderlust mentors and former Wanderlust presenters. To learn and interact with luminaries like them, check out the 2017 festival line-up. We can't wait to see you at an event near you! 
---
Travel is a huge part of my life. When my husband Honza and I decided to start a family, we knew we didn't want to let it slow us down. I'm living proof that there's no reason that pregnant women—or teachers—need to put away the suitcases and let passports gather dust until the baby is old enough to fly. A little planning and some minor compromises are all you need for a great experience.
Having said that, I'm fit, healthy, and enjoyed a trouble-free pregnancy. I wouldn't have been able to do as much had that not been the case—and I'm very grateful for the fact that it was.
This is especially true given the fact that travel, as I said, is a huge part of my life. I started traveling with my family from the age of three. Honza and I have the good fortune to travel for work, running teacher trainings and sharing our passion for elevation and connection with various yoga communities around the world. I spent six months on the road while pregnant, returning to Sydney at the end of my third trimester. Now I know that many women believe that the best course of action is none at all: To just lie down and put your feet up for nine months. That's OK. When I became pregnant, I knew I'd make some adjustments, but it never crossed my mind to stop traveling altogether. There is no reason to stop doing what you have always done. Our bodies, minds, and hearts are strong and capable—there is no telling what's possible until you reach new heights and see how it goes.
First Things First: Be Gentle With Yourself
I recently caught up with a good friend for lunch and as I recapped everything we've done over the past several months, I was blown away by how active I actually have been during this pregnancy—by how many superhero powers mamas (and mamas to be) actually do have! But let's be real: The first few months were tough. I was slapped by fatigue, sprinkled with a touch a nausea, and generally feeling pretty blah. It felt like there was so much magic already churning within—but I wasn't yet meant to share the news with anyone. Millions of women go through this challenging first few months of pregnancy in silence—which I actually feel shouldn't be the case… But that's a discussion for another day.
Part of being gentle with yourself is knowing what's best for you and your body. I haven't prepared for birth in any sort of traditional way. I haven't taken any hypnobirthing classes or support groups, and I've been resistant to shopping for baby items until we absolutely need them. I've also had very few doctor visits and scans, aside from those that are essential. Instead, Honza and I felt as if this was the year to deepen our own knowledge and have our last hurrah before we become parents. It worked for me. It may not work for you. Tune into your body and listen carefully.
The Adaptability of the Body
The greatest gifts that I have learned from this incredible nine month period is that the female body is superbly adaptable and very well-designed. From two eager cells and a cosmic desire, life is formed and from that little organism within the human body, life begins to blossom and expand. It truly is a miracle of nature. During all this rapid cell division, I have carried on as usual but with the awareness of the awesome miracle brewing within me. I have learned to adapt my yoga practice and listen to my body when it has needed rest. Recognizing that this is a brief but potent period of time, I have sacrificed many postures and practices that are usually near and dear to me. Leaving aside the twists, bends and inversions has been well worth it while my body creates life. All there is left to do is patiently wait to meet this little being, brewing and rolling inside of me. Both Honza and I are as ready as we can be for the great unknown that lies ahead of us.
If you're interested in traveling while pregnant, check in with yourself around these points, and reach out to your community. 
Every woman and pregnancy is different. Check with your doctor or midwife that they're happy for you to travel (mine were very supportive).
Many airlines put restrictions on pregnant women in their third trimester. Restrictions vary depending on whether you are flying long or short haul. Check the requirements before you book.
Travel smart. Drink plenty of fluids, get up and move every few hours and wear compression socks (pregnant women have a slightly higher risk of DVT, especially on long-haul flights). I also stretch in the back of the plane whenever possible—side bends, squats, hip circles, and calf raises are some of my favorites to bust out.
Always have high quality snacks on hand. You never know what the food will be like where you go and shouldn't rely on others when it comes to nourishment for you and your baby. Munchies will strike often and it's worthwhile to be prepared. My favorites are Artisana Coconut butter packets, brazil nuts, bananas (awesome for indigestion) and dark chocolate.
As your little bambina or bambino grows, they will start to push on your ribs and digestion gets more restricted. If you focus on your breath, sit tall and gently press inwards just below the ribs as you exhale, you'll assist in creating more space and feel a whole lot more comfortable.
Once you start to show, you may have strangers coming up to touch your belly. How you choose to handle this may be very personal, depending on how you feel but I have two strategies: Block or move hands out of the way and take a step back. I would look at that curious being and say, "Hey, how about we start with your name… I'm Claudine." Another option is to place your hand on theirs as someone puts their hand on your belly. They will quickly realize that perhaps they should have asked permission first.
This is the time to listen to your body and listen to what you need. If you have been practicing yoga prior to pregnancy, tune into your breath and prepare to adapt!
You will have the rest of your life to continue practicing, so remember that that this is only a brief period of your life. It's a magical and miraculous time to honor your body. You have absolutely nothing to prove.

—
Native New Yorker Claudine has been active her whole life, holding a black belt in jujitsu at a young age. Her yoga journey began at 15 in Bali when she was invited to an Iyengar class in a home garden. Her personal mission in life is to live a life of purpose, fuelled by love, truth, and courage. Claudine embodies compassion, warmth, and kindness in all that she does, and celebrates in the unique light and beauty within everyone's being. Her intention is to create an inclusive environment where students can move freely, feel good, have fun and experience the infinitude of possibilities within themselves. As she likes to say, "in every breath, there is opportunity for transformation. Yoga isn't a practice contained to a mat, nor is it a practice available only to a certain group of people. It is a powerful tool for transformation and healing and should be available to everybody in the world."