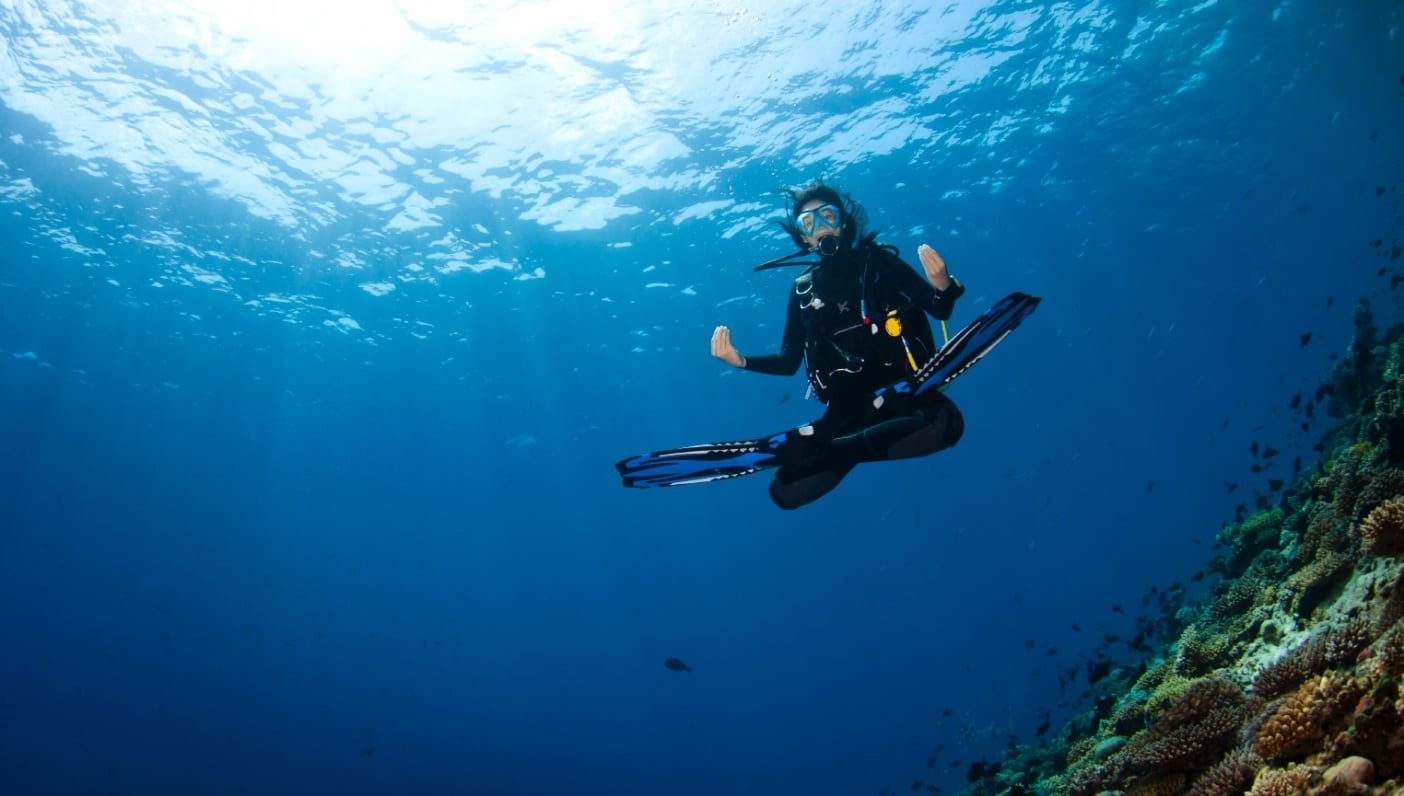 Spring is in the air and summer will be here before we know it—though maybe for some of us it can't come soon enough. If you suffer from mermaid envy and have a passion for water sports, there a few interesting new yoga and meditation trends to try as we start thinking about bringing our bathing suits out of storage and stocking up on sunscreen.
Weightlessness as meditation reconnects us to our earliest life stage: floating around in the womb. While we often practice yoga to ground ourselves, we also practice to feel lighter and more buoyant in our aqueous bodies as we move ourselves through space. We were born for the water and for many of us, we feel most at home with ourselves when we're in our water element.
If you're looking for a way to connect your practice more fluidly with water, without a large foam Epoxy SUP board standing in the way (though we love to surf, don't get us wrong!), add these unusual yoga and meditation inspired activities to your free-flowing days of summer and rediscover just how easy levitation can be.
Aqua Yoga
Aquacise fanatics at local YMCA's must have been onto something all those years ago. Aqua Yoga is the latest style of the practice that's surfacing at a few pools and aquatic centers around the country. Moving through asana in water is therapeutic and low impact; lubricating the joints and facilitating challenging poses. Kat Tudor of SunWater Spa in Colorado recently told Yoga Journal that, "Soaking is a time-honored way to heal; it helps you connect with your body, release pain, and stimulate your lymph system, and it encourages you to go with the flow." In New York, Aqua for Balance incorporates relaxation into their aquatic practice, combined with diaphragmatic breathing to stretch and strengthen in warm water. Their website claims that zero gravity allows the body to achieve a more optimal stretch.
Underwater Yoga Diving
If you've ever dreamed of swimming alongside Darwinian creatures of the Galapagos, or diving into the depths of Belize's Great Blue Hole, chances are scuba diving is beckoning you to channel your inner Jaques Cousteau. Underwater yoga diving is next-level weightlessness and might just bring your deepest fears to the surface. Zen Harmony Diving off the coast of Bali offers pre-diving yoga classes to cultivate a calm, Zen-like state of mind, followed by an ethereal underwater practice—oxygen tank, flippers, and all. The buoyancy achieved in Savasana and Lotus pose combined with a otherworldly meditative state will elevate your practice as you descend into the fathoms below.
Sensory Deprivation Tanks
These soundproof pods have actually been around since the 1950's, but only recently have made an epic comeback in the wellness world. Originally intended to experiment with different levels of consciousness, the benefits of these zero-gravity chambers are being revisited by science again to treat stress and anxiety. The darkened water-filled capsule is often illumined by soft, soothing violet, blue, or pink light, and filled out by ambient music. Aside from being deeply relaxing and even boosting creativity, naked isolated floatation recreates a cathartic, womb-like experience. Sensory deprivation tanks are available around the world, with over 30 floatation locations in the UK alone. Last year in Portland, Oregon, Float On, the world's largest sensory deprivation center opened to the public and is accessible 24/7.
What other ways do you combine your love for water and yoga?
—
Andrea Rice is the Practice and Community Editor for Wanderlust Media. She is also a freelance writer, editor and yoga teacher. Her work has also appeared in The New York Times, Yoga Journal, SONIMA, mindbodygreen, and a variety of online publications. You can find her regular classes at shambhala yoga & dance center in Brooklyn and connect with her on Instagram and Twitter.