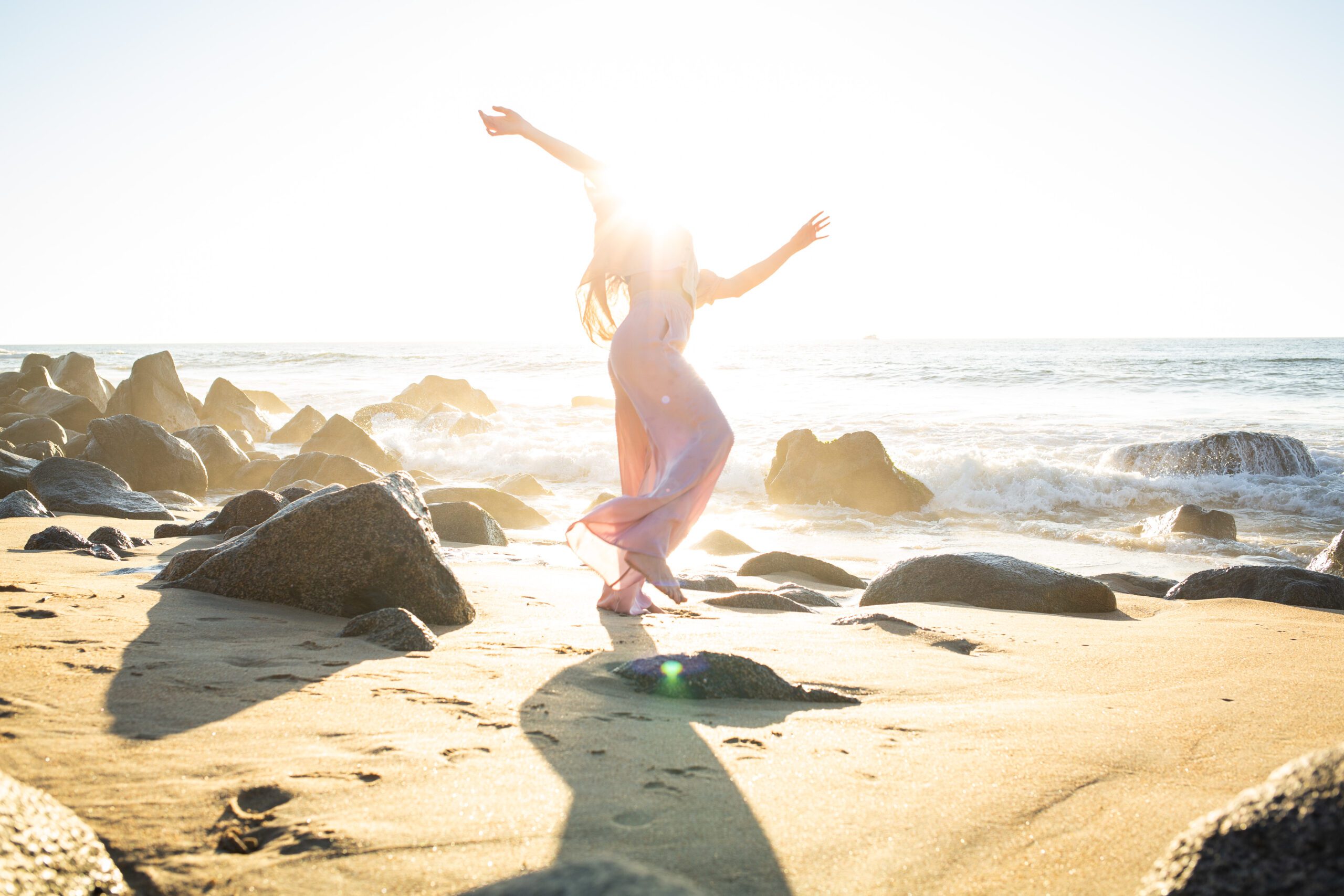 photo by Eva Anandi Brownstein
Summer Solstice is the precise planetary moment when the earth's tilt reaches its zenith, bringing us the longest and lightest sun-powered experience of the year. 
As the spring seeds have made their way through the belly of mother earth, Solstice ushers in the next cycle of the ecosphere's journey from darkness to light.
The earth's most dynamic time of expansion, growth, and abundance becomes palpable: our senses come alive with the scents, sounds, and the sun's glow touches us from within.
Celebrating Summer Solstice: Honoring Abundance, Illumination, and Expansion

"Solstice" is a Latin term that means to "stand still"—symbolizing the divine moment where the sun and earth meet each other in stillness.  The sun's radiance invites us to merge with the earth's abundance, illumination, and expansive freedom.  Imagine yourself running barefoot on the earth as a 7-year-old: wild and free! 
As the earth's exquisite creations blossom before us, we too can tap into this fiery, fierce, and invigorating sun energy.  When we honor the summer Solstice, we expand our consciousness to a soul level and receive the potent light that naturally lives deep within each of us. A sacred power ignites inside this alchemical moment where the sun and earth stand in stillness and illumination together. 
Solstice is a time to reflect on personal growth and get connected to playfulness, creativity, and expanding our consciousness into the realm of possibility. A time to rekindle who we are when we are most present to our true nature. Being present to the earth's expression at midsummer invites us to expand our dreams and cast out our prayers that are most meaningful to us. 
Solstice requires us to ground our energy towards the earth so that we may fully receive the illuminated frequency sourced from the sun. Be curious about what thoughts, ideas, beliefs, and energies you are feeding or playing along with. Discern and release what no longer serves you. Discover what lights you up daily and follow the path of joy every step of the way.
As the earth and sun constantly give back to us, honoring summer solstice is an act of reciprocity and gratitude. What you nourish in your life will flourish.
May we gather in celebration for the bounty, abundance, and light in which the summer solstice provides. May we engage in a reciprocal relationship with the earth and acknowledge how she sustains us daily. May we be like the sun and give back in the way of self-love, radiance, and collective compassion.
Four DIY Rituals to Honor Summer Solstice
• Gather with loved ones to share a meal and celebrate abundance through food, storytelling, poetry, and dance. Share gratitude's for all that is light and radiant in your life. Welcome in the power of playfulness and joy on all levels.
• Create an earth mandala, or outdoor altar. Gather seasonal items, stones, crystals, fallen branches and flower petals. Let your inner child go wild. Call forward your prayers for the earth and bask in the sun's warming glow. Honor the bounty and beauty of the solstice season. Align with your essential self and clearly state your intentions or prayers for this cycle of your life. Merge with the fiery force of the sun's power.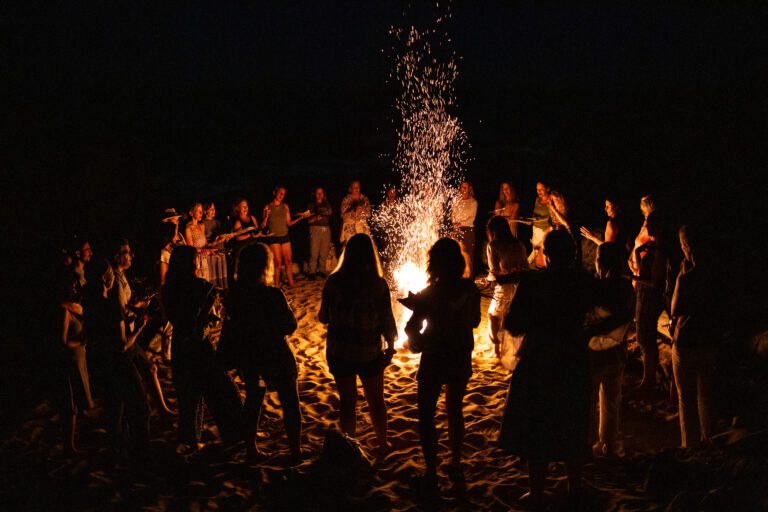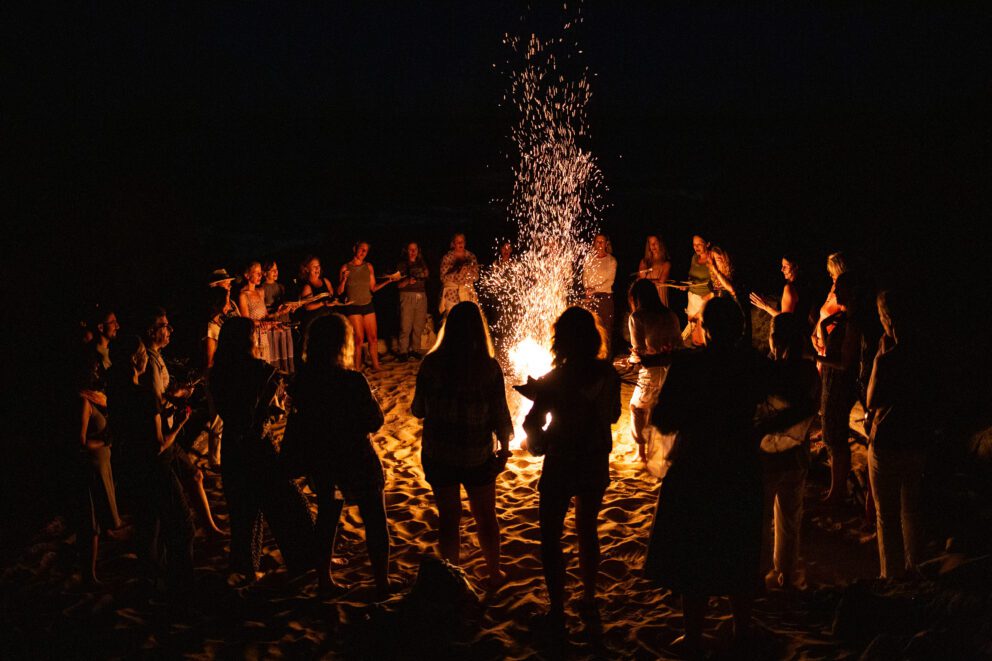 • Honor the Sun's radiance by creating a Fire Ritual. You can work with candlelight, or an outdoor fire if you have access to that. On one piece of paper journal what no longer serves you in your life. Express what has come to an end, or what you have outgrown. Burn it safely and visualize your body releasing the energy from the past. Now call forward what you are inviting in for the next six months until winter solstice. Honor the element of fire and wholeheartedly believe in your power to transform.
• Spend time in nature; garden, make herbal potions, forest bathe, dance barefoot on the earth, do an outdoor walking meditation. Any way you can receive the earth's abundance with pure consciousness. Observe the inner shifts you feel when you merge with the elements.
 —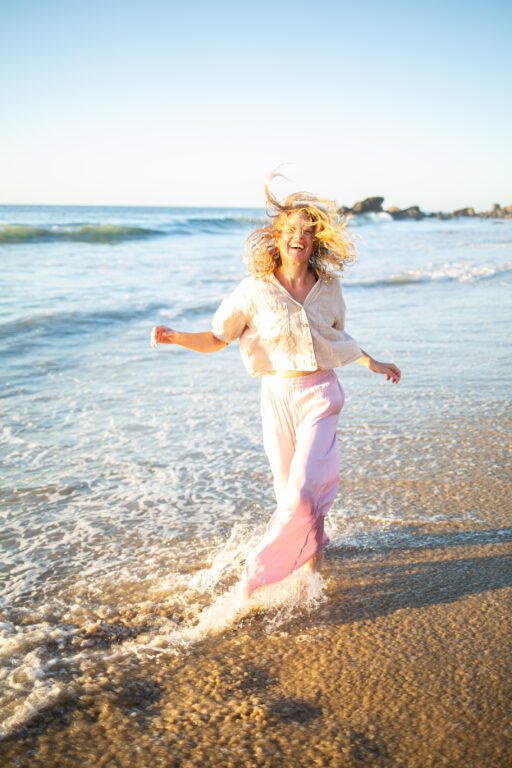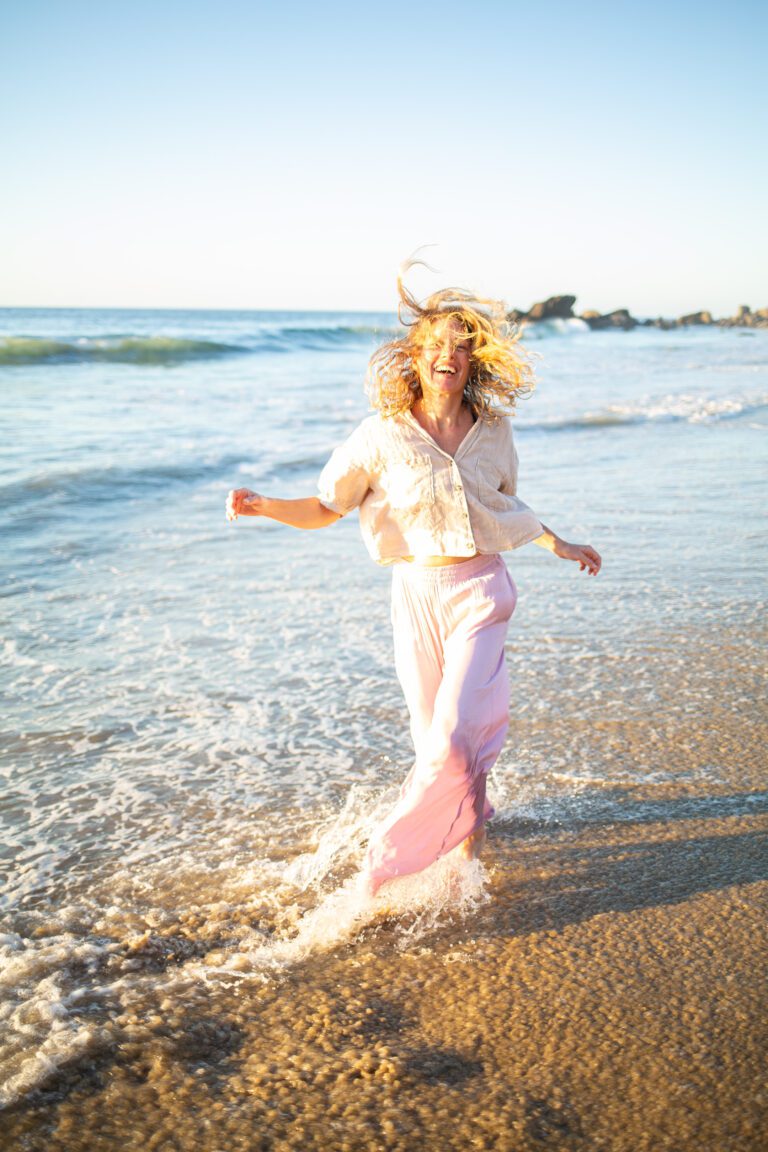 Mara Branscombe is a mother, writer, yogi, artist, teacher, mindfulness leader, ceremonialist and spiritual coach. She is passionate about weaving the art of mindfulness, self-care, creativity, mind–body practices, and earth-based rituals into her life and work, and she has been leading community ceremony since 2000.
An adventurous spirit, Mara has sailed across the Atlantic Ocean, trekked across the Himalayas, studied yoga in India, planted trees in Canada's north, lived off the grid in a remote cabin in the woods, worked as a Waldorf (Steiner School) teacher, and then found her passion for dance and choreography. All the while yoga, meditation, mysticism, and ritual have been at the heart of Mara's journey. Her trainings in the Incan Shaman lineage and the Pagan tradition have greatly inspired her life's work of earth-based, ceremonial, intentional, and heart-centered living and loving.