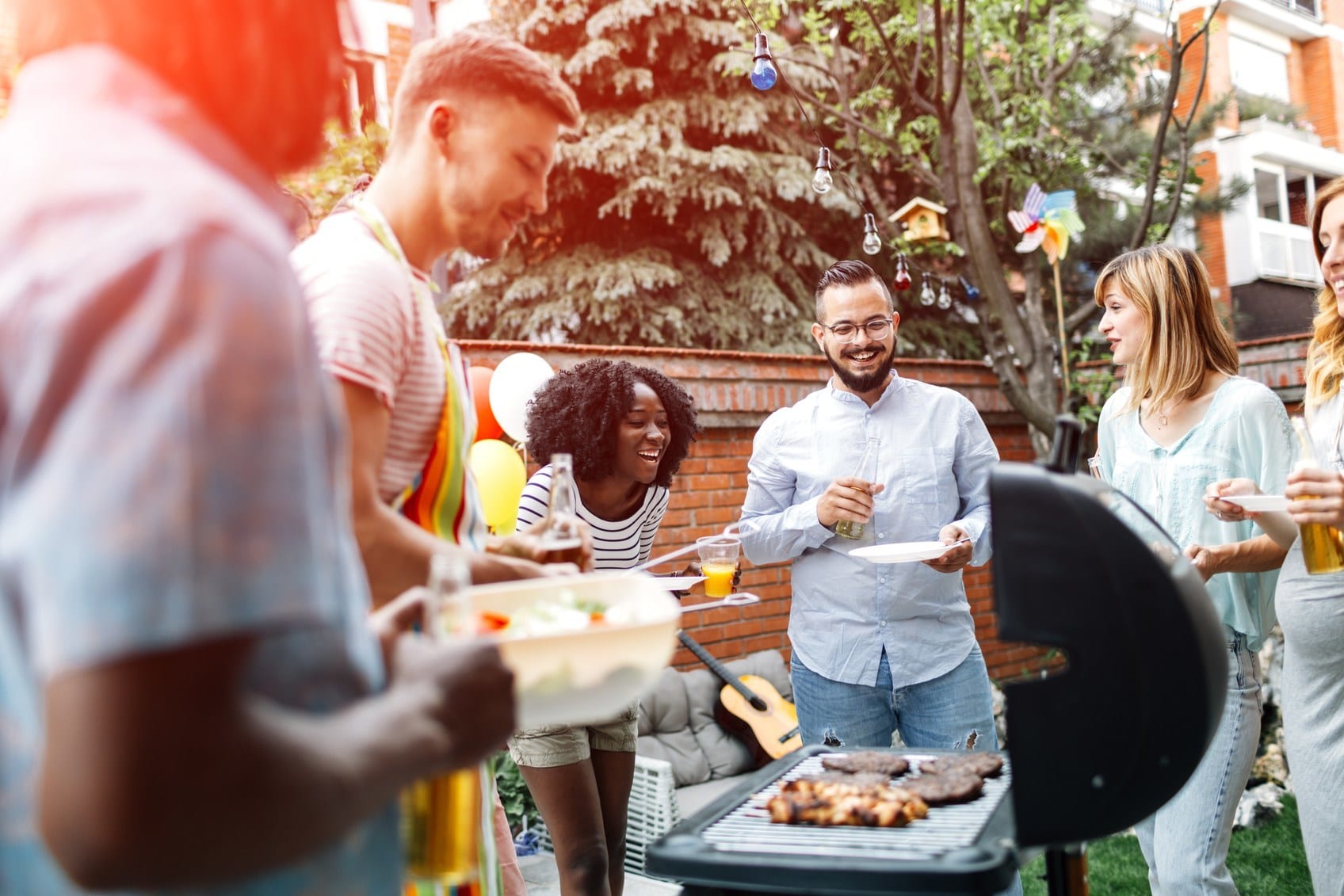 A farm-to-table barbecue is just one of the delicious options awaiting you at a Wanderlust Festival this summer. We can't wait to see you there! Find out more | 2016 lineup | Buy tickets   
---
It's a warm afternoon, the sun dancing midway across the sky as the aroma of sugar and smoke begins to waft through the backyard. Conversation flutters through the air as friends begin to ask what they can do to help. Nature's bounty lines the tables, and there's a cooler stocked with lemonade and craft beer.
Welcome to grilling season.
A barbecue or cookout is different than your average dinner party. It's less formal; instead of sitting at a table, folks often mosey about the space, taking seats on a wicker chair or in the grass. Food is often served buffet-style, and you can always go up for more.
It's an outdoor meal that encourages community. While dinner parties don't require much of their guests, a grill session inspires shared responsibility. It's the perfect time to try the family recipes of your friends and loved ones, sampling little bites of everyone's heritage. Even if there is one "grillmaster," everyone tends to pitch in. The mantra,"we're all in this together" permeates the thick, summer air.
Food historians will attest that grilling originated along with the domestication of fire, some 500,000 years ago. That being said, the beloved tradition of backyard grilling is a bit more recent. The word "barbecue" has been traced to the Spanish word "barbacoa," which serves as the general term to refer to meats grilled over an open fire.
Barbecue came around colonial American in the 18th century, beginning with Eastern Carolina-style pit barbecue. Families and friends would start by roasting a whole hog over coals, and then combining the meat with a vinegar-based sauce to create the famous "Carolina-style" barbecue. The dishes we find at a cookout often reflect our values and traditions. Even within the Carolina-style, there are dozens of variations. 
And it doesn't stop there. Memphis barbecue is another fan favorite, typically consisting of pork ribs with a side of sweet-and-sour, tomato-based sauce. Texas uses beef for their barbecues, often dry-rubbing and smoking brisket over a mesquite grill, and then following up with a tomato-based sauce on the side. As for Kansas City, you'll find a little bit of everything. The in-between city combines multiple cuts of meat with a spicy-sweet sauce.
If you're a vegetarian, you may feel a little lost when it comes to soaking up southern flavor. Fear not, herbivores! As more people begin to recognize the benefits of a vegetarian diet, we're starting to see an increased amount of plant-based barbecue foods. Jackfruit is a buttery, starchy fruit, and can be torn into thick pieces with a texture similar to that of pulled pork. Try it alongside some vegan coleslaw and grilled pineapple for an epic outdoor meal.
Like an heirloom family cookbook, the foods we bring to the grill are the ones we pass on to others. The beloved backyard ritual provides a sacred place for people to gather, swap stories, and share recipes. It's an "all hands on deck" experience, thick with opportunity to dance barefoot on the grass and enjoy the summer sun.
Regardless of whether you're a veggie enthusiast, carnivore, or flexitarian, it's easy to find joy over the heat of a grill.
—
Amanda Kohr is a 25-year-old writer and photographer with a penchant for yoga, food, and travel.  She prefers to bathe in the moonlight rather than the sun, and enjoys living in a state of the three C's: cozy, creative, and curious. When she's not writing, you can find her driving her VW Bug, looking for the next roadside attraction or family diner. She also roams the internet at amandakohr.com.