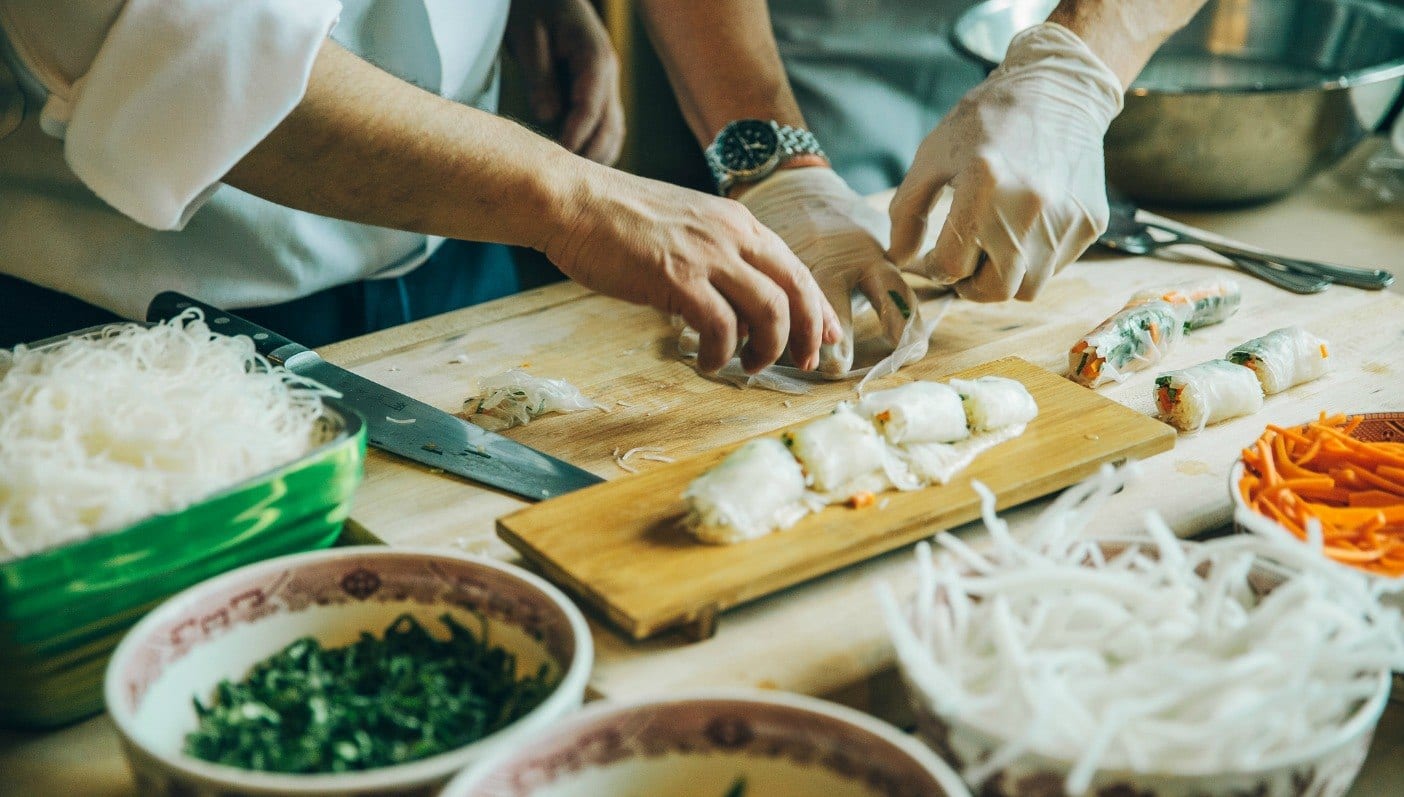 Wanderlust Hollywood and Organic Life present Find Your True Fork, a six-night series spotlighting some of the world's leading chefs in the mindful eating space. For more healthy recipes and stories, visit the Taste pillar on Wanderlust TV.
---
For those walking on a mindful path, the concept of "awareness" is nothing new. The awareness of our thoughts, actions, and responses is said to be the first step in transforming our human experience. But developing awareness does not lead to immediate peace. In fact, this state of mind tends to drum up a slew of conflicts in what we observe is happening and what we want to happen. Awareness without direction can easily become overwhelming.
This can be especially true when it comes to food and healthy eating. Those interested in their health can, in 10 seconds via a google search, have access to a wealth of information surrounding what they should and should not put in their bodies. Many times we find that the information conflicts itself—one expert will enjoin us not to eat fats, and another will hold fats as the secret to longevity. This vast source of information can send even the most well-intentioned food enthusiast into a nutritional tailspin.
The truth of healthy eating is that every person's plate is going to look different. There is no one size or diet that fits all.  We don't need to pick one way of eating and stick with it for the rest of our lives. In fact, such a limiting discipline might prevent us from experiencing food from which we could greatly benefit.
Trying on different ways of eating—from taking on an Ayurvedic philosophy to testing out vegetarianism—allows for a curiosity surrounding our food choices rather than the guilt that can often accompany strict adherence to diets. Just as different yoga practices call to different people at certain points in their life, finding a diet that suits a person's lifestyle is an ongoing, ever-evolving process. Why not enjoy it?
To help bring delight back into eating, Wanderlust is providing the community a chance to learn about various cuisines and food philosophies through a series of dinners centered around mindful eating. Over the course of the summer, six renowned chefs will provide guests of the Find Your True Fork series with dishes that represent their unique food perspectives.
Anya Fernald, Co-Founder and CEO of Belcampo, begins the series by spotlighting sustainability. Jason Wrobel offers simple yet artful vegan cuisine, followed by paleo food expert Seamus Mullen's inventive dishes. Famed raw and vegan chef Matthew Kenney takes the table in July, along with Kevin Callaghan, one of the leading advocates for sustainable eating and supporting local farms. Chef Meredith Klein finishes out the series with a taste of Ayurvedic cuisine to support us from the inside out. The series promises to feed the body and the soul as guests gather to dine, learn, and connect.
Carnivores and raw vegans alike can take a seat at the Find Your Fork tables and find joy and inspiration off the plate. Please join us for dinner, and purchase your tickets here. 
Heading to a Wanderlust Festival this summer? You can enjoy a Find Your True Fork meal in all of this year's festivals locations. 
You don't need to wait for summer to explore healthy and delicious eating. The Cafe at Wanderlust Hollywood has been a place for healthful dining since its doors opened in January 2016. Now Los Angelinos can order from the Wanderlust Cafe via postmates. Fret not, a Buddha Bowl or the famed avocado toast is only minutes away. 
—
Erin Ward is a freelance writer, yoga teacher, and navigator at Wanderlust Hollywood.