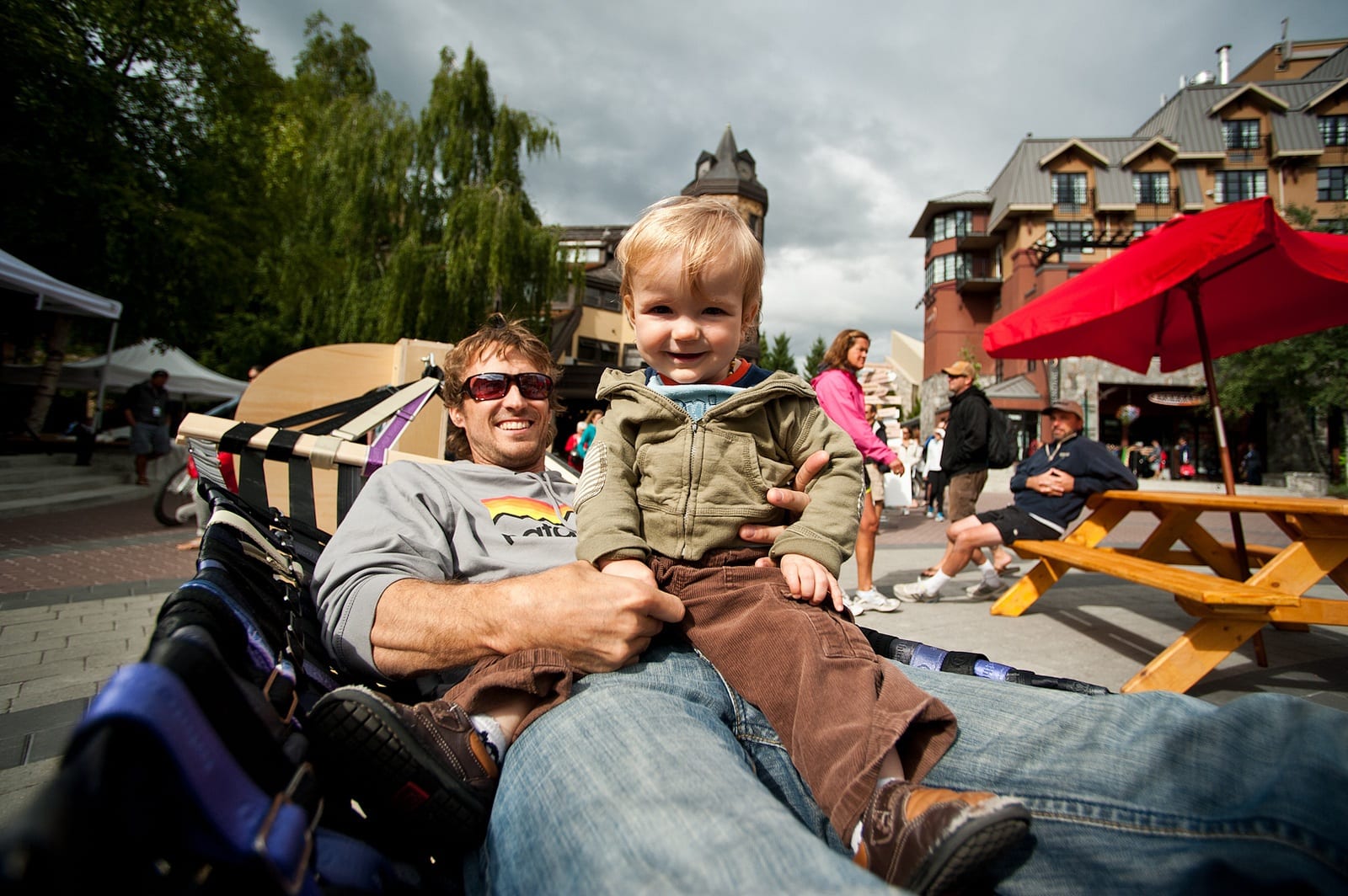 Photos by Ali Kaukas and Jane Emerick
---
Yoga festivals are on the bucket list of many young families this summer. Once you have experienced multiple days of asana and music with your small tribe, it will be easy to see why.
The combination of music, yoga, and art is heavenly for children. For the smallest of yogis, being in the present moment and living a life that is playful and light is something that is part of their natural makeup. Yoga festivals by nature bring adults onto that same level. The beauty of attending a yoga festival as a family is that you are truly experiencing something together, away from the typical day-to-day stresses, and in the present moment.
Sharing the joy of yoga and experiencing it at a yoga festival with your children is nothing short of a whole lot of fun. There is an unexplainable pleasure that comes with introducing your young ones to mindful living while increasing your family's bond as you travel and experience new things together. And it's more than just a warm, fuzzy feeling—studies have shown spending time together as a unit improves a family's ability to express themselves and effectively communicate.
Building Your Child's Relationship With Yoga
If that isn't reason alone, traveling to a yoga festival as a family is also an opportunity to build on your child's relationship with yoga.
Before attending Wanderlust Whistler last year with my young family, I worked with my daughter to develop a home practice. The idea of coming to a yoga festival absolutely blew her mind. With my son nearly 2 years old, he has also started joining us playing on our mats. Though he's a younger yogi, he loved the idea of playing at a festival as well.
Part of my personal practice has become sharing yoga with my children and instilling something beautiful and strong for their future. My kids love yoga—and they're not the only ones—the festival was a chance for them to expand their own relationship with their practice. For the children of yogis, yoga is a creative form of expression and a safe space for them to imitate their greatest hero: you.
The Benefits of a Practice: Festivals and Beyond
The benefits of your kids practicing yoga are endless. There are the obvious health benefits of strength and flexibility, but kids who practice yoga also have better concentration, improved self-esteem, and better stress-management skills.
That weekend at Wanderlust Whistler, our children's love for yoga grew. They thrived at the festival grounds, soaking up the outdoor yoga, live music, and non-stop action. They saw people of all ages and abilities, happy and engaged with a yogic way of living.
The festival was also a special moment for me. While my daughter and I had practiced yoga together at home, we had never been to a yoga class together. But that day at Wanderlust, as we laid next to each other in Savasana, holding hands, I realized yoga is something we would share forever.
Yoga is a fantastic activity for everyone in your family, young and old. And yoga festivals and events are great places to experience the wonders of yoga with your tribe. But, as with all things, it helps if you come prepared. Here are some tried and true tips to follow to help make your family yoga festival a success:
Practice: Develop your family's love of yoga before the festival. This will build excitement around your upcoming adventure together.
Plan: Do as much research and planning prior to the event as you can. Download the event schedule on your phone and get to know the map of the festival area.
Be practical: Pick classes that are playful. A 60-minute meditation with a child might not be realistic.
Have go-to poses: If your children get nervous, remember the comforting poses like Child's Pose that can ease your little ones into a yoga festival practice.
—
Jane Emerick is a travel writing momma and yogi adventurer. From the top of the mountain to the depths of the sea and everything in between, find Jane on her snowboard, skis, surfboard, or bike any given day. A self-proclaimed "unorganized Mom," Jane is a hippy at heart who loves to explore. She teaches yoga and has a background in marketing and writing. Follow Jane on Instagram or her blog, jumpsuitjane.wordpress.com.