Nadine McNeil. Photo by Tash Serena Meltsner.
Nadine McNeil has a mantra: Consciousness rising.
And the yogini, social activist, and former United Nations executive isn't alone.
Social consciousness is indeed rising, propelled by a growing number of people like herself who are weaving altruism into their personal and professional lives. They recognize that the world will only change when each one of us shifts our behavior toward the greater good of the collective.
"Consciousness rising is, in essence, getting intimately in touch with who we are," says Nadine, who is also known as Universal Empress. "As we shift and evolve, we impact our communities differently, thus creating a transforming, rippling effect."
Many of the changemakers I've interviewed attest to the link between mindful movement, such as yoga, and the kind of inner expansion Nadine speaks of, which nurtures the desire for both personal and social growth. Mindful movement, they believe, keeps them connected to their purpose and fuels their inner fire for change.
"Consciousness rising is, in essence, getting intimately in touch with who we are."
As a UN disasters relief lead, Nadine recalls becoming increasingly attuned to the necessity of a regular yoga practice to preserve her mental and physical health. Yoga, she says, armed her with the resilience she needed to head up voluntary missions in Haiti after the 2010 earthquake, in Indonesia after the 2004 tsunami, and work in the Central African Republic during one of its many attempts at building peace.
"Through those experiences I realized that I wanted to tie yoga directly into my work as a global humanitarian," she says. "I often taught yoga to people within those communities. I saw how it helped them cope, and I knew it helped me as well."
Using yoga as her primary tool for igniting change, Nadine most recently collaborated with YOL, a two-year-old international yoga and service retreat company. She served as the yoga teacher and cultural ambassador for their latest retreat, held in Jamaica at the Rockhouse Hotel in Negril. YOL partnered with the hotel's nonprofit, Rockhouse Foundation, which provides structural revitalization and technical support for the development of schools throughout Negril and its environs. Retreat participants engaged in several community-based activities through the nonprofit.
By integrating community service into its offering, YOL has tapped into a growing quest for mindful activities and giving back, which is dually stimulated by an increased awareness of global issues and a general feeling of disconnection around the planet.
YOL's CEO and co-founder, David Cherner, says the company's ultimate goal is to cultivate sustainable connections between corporate executives and the community-based initiatives they work with during retreats, in order to generate medium- to long-term impact. David, who thanks yoga for helping him find deeper meaning to his life, considers YOL a social enterprise, as it merges yoga with the soul-stirring energy of giving back as ingredients for social change.
Leslie Booker, a 2015 Wanderlust Speakeasy presenter, is also paving roads for social shifts through yoga. Leslie shares yoga and meditation to address deep-seated issues that hinder change on personal and, by extension, societal levels.
"I work with a lot of populations who are experiencing great historical, current, and vicarious traumas in their bodies, whether they are an activist, educator, social worker, medical or law student, or a kid locked up in a detention center," Leslie says. "It's all trapped inside the body. All of it. Our history, our projections, our fears; it's all there."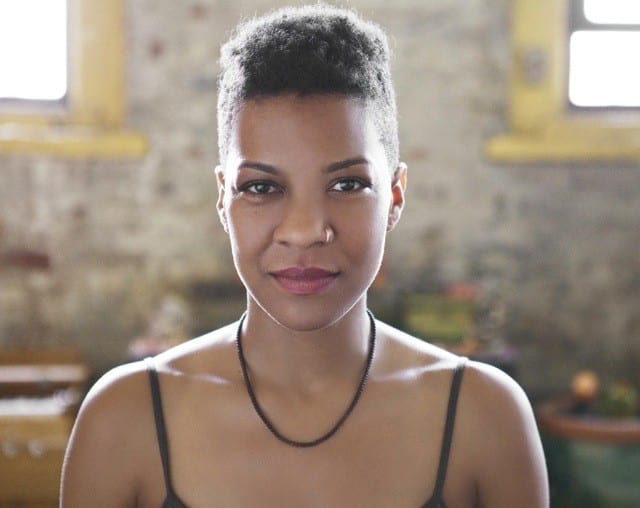 Leslie's lengthy list of efforts includes teaching yoga at juvenile detention centers in New York City, at Riker's Island and San Quentin Prison. She also taught at the 2012 National Democratic Convention and co-created the Meditation Working Group of Occupy Wall Street. She regularly hosts retreats for activists, diversity trainings for yoga teachers, lectures at universities, and speaks at conferences, bridging the gap between social justice practices and ancient wisdom practices. Leslie is the Director of Trainings for the Lineage Project, co-founder of the Yoga Service Council and founder of the Urban Sangha Project—all initiatives that focus on empowerment and utilize yoga.
Terri Cooper, the founder of Yoga Gangsters, is also using yoga to serve at-risk populations. Yoga Gangsters is a Miami-based nonprofit organization that brings yoga to youth in underserved communities across the country, teaching at transient centers for drug rehabilitation, foster care, and juvenile delinquency. Yoga Gangsters has programming in 16 states, with almost 1,500 volunteers under its belt, and has reached approximately 12,500 youth in its five years of operation.
Like Leslie, Terri's organization focuses on addressing trauma. Yoga Gangsters volunteers are required to participate in a training program specially developed to equip them with the tools they'll need to strive within these uniquely challenging—and equally rewarding—teaching environments. Along with trauma, race, power, privilege, and diversity are all explored during training.
As a past Yoga Gangsters trainee, I can say from personal experience that the training not only equips the trainee with knowledge of the community he or she will serve, but also has a profound effect on the trainee's sense of self-awareness and breaks down barriers for self-healing. The Yoga Gangsters core team exudes this—with backgrounds of various types of trauma, including drug addiction, poverty and sexual violence, to name a few. All are now strong, confident women, who embody a rare and raw authenticity, and are committed to helping others.
Undoubtedly, yoga lends itself to service. For those who devote their work and lives to pursuing the desire for change with utmost vigor and commitment—like Terri, Nadine, David, and Leslie—we applaud you. You are helping to steadily raise the collective consciousness of the world and herald change, and are examples for us all to follow.
—
Kinisha Correia is a freelance writer and blogger. She is a contributing writer to a number of publications, and is a regular columnist for the Miami Herald, highlighting local initiatives focused on building social welfare in any capacity. Her blog, Prana Writes, showcases change-making people and projects around the globe doing uplifting work in the areas of yoga, wellness, eco-living, the arts, conscious travel, and ethical fashion. Kinisha credits yoga for altering the course of her life, and dedicates much of work to sharing yoga's positivity.