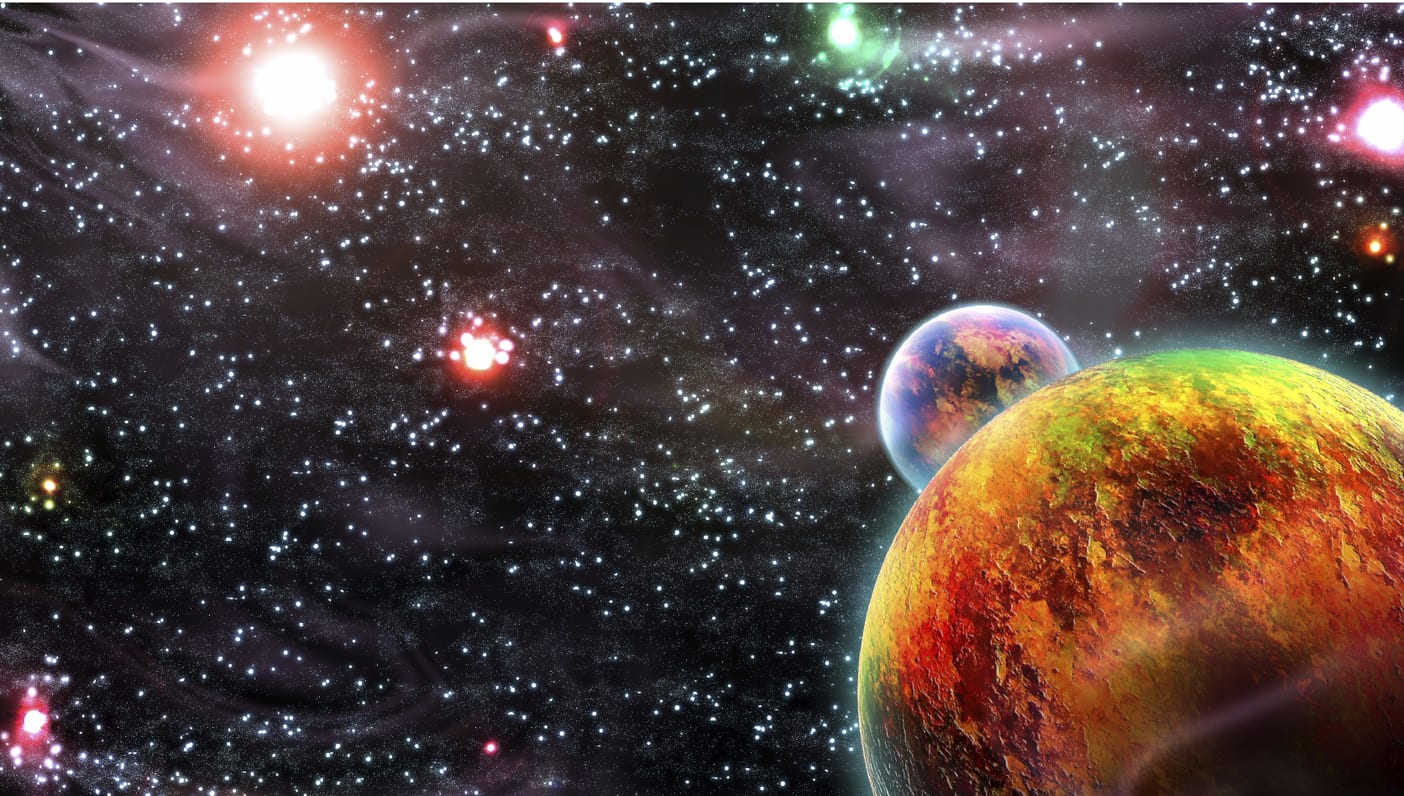 Photo via iStock
If you needed a reason to wake up early, here's a big one. At the end of this month, Mercury, Venus, Mars, Jupiter, and Saturn will all be visible at the exact same time, creating a beautiful picture in the pre-dawn light.
Dr. Alan Duffy, who works as a research fellow at Melbourne's Swinburne University, describes the space phenomenon as a "quirk of the universe." This is the first time you'll be able to see the planets align in 10 years, making it something well worth seeing. The planets sit on similar planes, but their varying yearly cycles make this lineup a beautiful rarity.
The Baltimore Sun provides more details regarding the planets' alignment:
From about Jan. 20 to Feb. 20, all five planets that are visible to the naked eye—Mercury, Venus, Mars, Jupiter and Saturn—will occupy the morning sky. This hasn't happened since 2005, according to EarthSky.org. To distinguish them, remember that Mercury never appears far from the horizon, Venus is the brightest, Mars can appear to have a reddish tint, and Saturn looks more golden.
If you plan on checking out this evening illumination, search for a clear horizon and a dark sky, and perhaps plan a trip to venture outside the city if you're in a large metropolis. While it won't be impossible to see the planets in an urban setting, you'll get a much better perspective out in the wilderness.
According to Earth Sky, you can also use the moon to help guide your eyes to witness the alignment. Use this chart and this chart as guides, and hold your arm up in a straight line from the horizon and up to the moon. The planets should fall along the line of your pointer finger. The best time to see the planets is about two to two and a half hours before dawn.
Dr. Robert Massey from the Royal Astronomical Society provides a few more tips for spotting the dance of the planets. He tells Telegraph.co.uk:
People will struggle to see Mercury, it will probably just look like a star but if we get good weather we should be able to see Venus, Saturn, Mars and Jupiter well. But people should have a shot at seeing them altogether. Venus will be very obvious in the south east and Saturn will be a little bit higher up to the right. Further over at due south, you'll see Mars and way beyond in the south east will be Jupiter.
Surprisingly, the planets' alignment doesn't mean anything too dramatic, astrologically speaking. That being said, if you want a reason to celebrate the rare space dance, Bustle provides a few tips on how to commemorate the occasion.
We suggest coffee and a flannel blanket.
—
Amanda Kohr is a 25-year-old writer and photographer with a penchant for yoga, food, and travel.  She prefers to bathe in the moonlight rather than the sun, and enjoys living in a state of the three C's: cozy, creative, and curious. When she's not writing, you can find her driving her VW Bug, looking for the next roadside attraction or family diner. She also roams the internet at amandakohr.com and through Instagram.