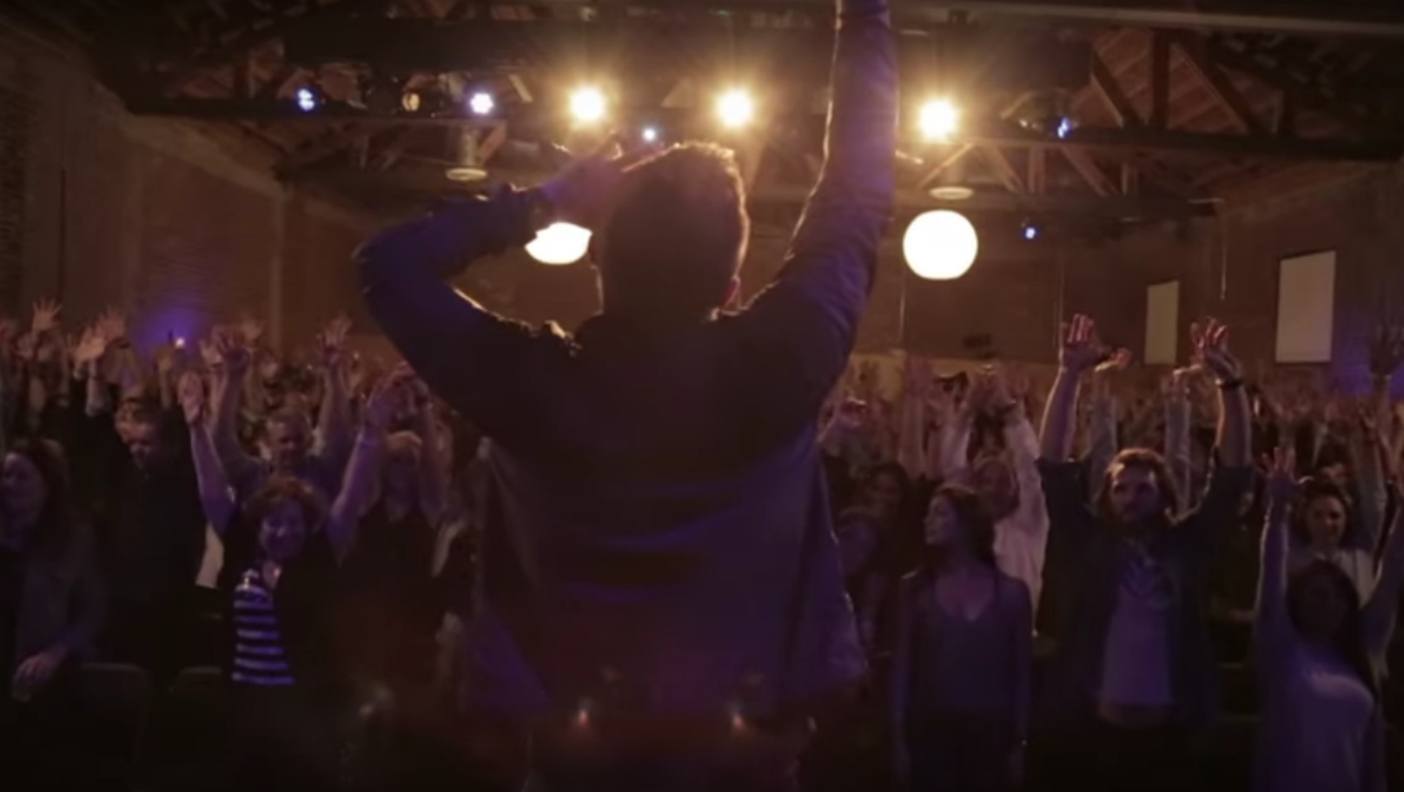 IN-Q is performing at Wanderlust Hollywood on April 28. For tickets, click here. For more inspiring performances, join us at a Wanderlust Festival this summer! 
---
Back in the late 1960s, questioning authority was considered punk rock, or part of the LSD counterculture. Most consider the late controversial psychologist Timothy Leary to be the founder of this movement, though some people attribute the origins of this notion to the ancient Greek philosopher Socrates. These days, as mindfulness has transcended obscurity and seeped into the mainstream, it's as though yogis have seemingly joined this rebellion—if ever so peacefully.
What it means to be a yogi—to lead an alternative mindful life—is not just about yoga pants, mala beads, chanting, meditating for world peace, or quitting your job to be a yoga teacher. Those who flock to the path of yoga do so because when the practice first finds them, how they once perceived life is challenged instantaneously. There is no turning back. The deeper we dive into the practice of yoga, the more we question what we know about ourselves and our purpose. We find ourselves questioning what is best for ourselves and loved ones—from where we source our clothing and products, to what type of food we put in our bodies. As our spiritual perceptions become more expansive we begin to look outside of just ourselves, questioning God and the meaning of our connection to that source, to the interconnectivity of the universe in general, and to our connection to all living things.
In our mindful global community, there are many, many powerful voices leading this spiritual revolution. Among them is the poet IN-Q, a National Poetry Slam Champion renowned for his groundbreaking approach that puts a spin of modern self-awareness on the ancient art form. His message is clear: "Question Everything." And while that may include the status quo, it also encourages mindful living,
For instance, this verse from IN-Q's website:
If you have a voice, use it

or it withers over time

Where forgotten dreams are buried inside our mind

And a life without a dream is not a life, it's killing time

And since time is killing us

It's only right we compromise
IN-Q is an artist who has built a name for himself by encouraging others to do the same. But expanding who we are does not come easily, nor is it for the faint of heart—but neither is yoga. The more bold and courageous we are, the more meaningful our lives become. When we allow ourselves to get quiet, that's how we can live loud.
To inspire you, here is a clip from IN-Q's performance at Wanderlust Hollywood earlier this year.
—

Andrea Rice is a Senior Writer for Wanderlust Media. She is also a freelance writer, editor, and yoga teacher. Her work has appeared in The New York Times, Yoga Journal, SONIMA, mindbodygreen, AstroStyle, and other online publications. You can find her regular classes at shambhala yoga & dance center in Brooklyn, and connect with her on Instagram, Twitter, and on her website.