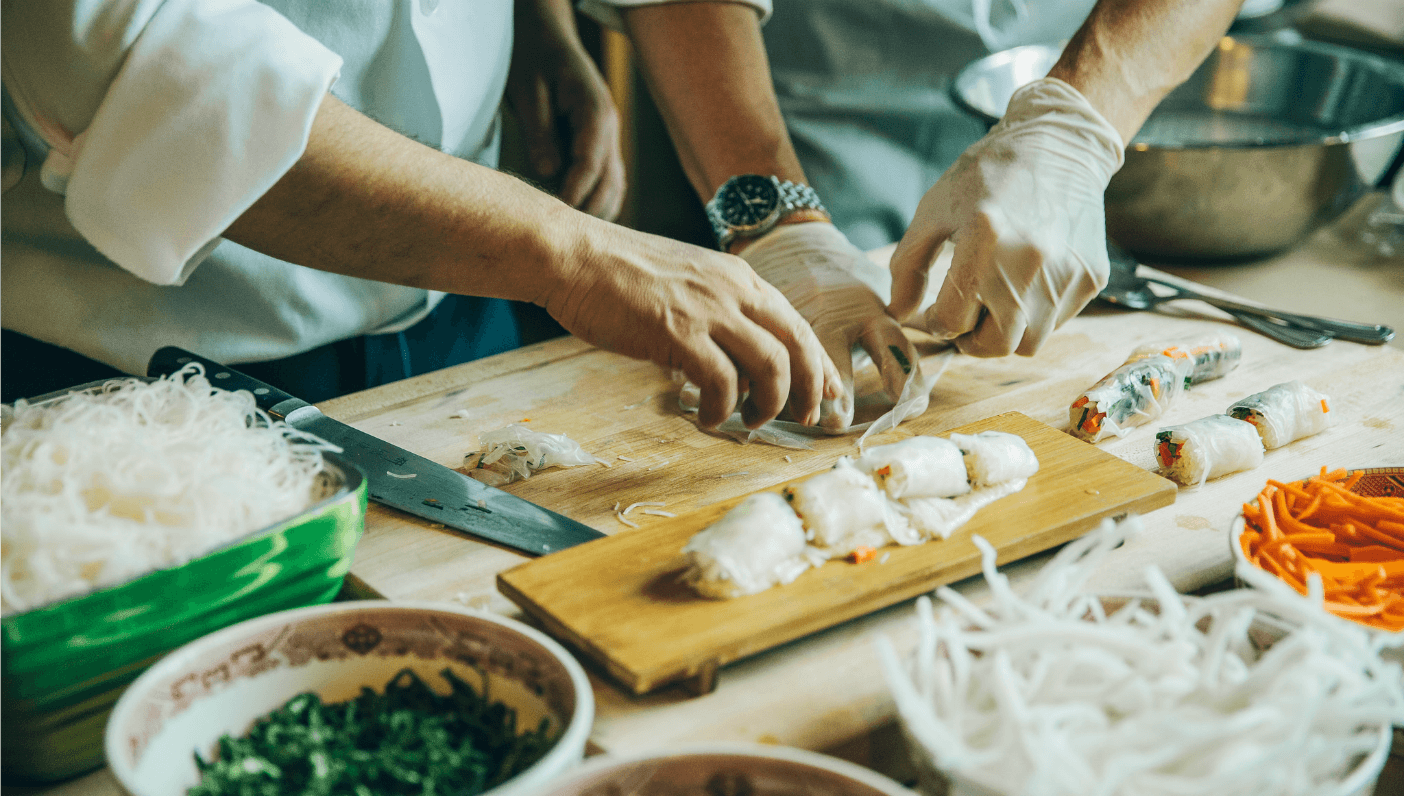 Chef Kevin Callaghan is the Wanderlust Festival Executive Chef for the 2016 and 2017 season. For more information on Kevin, check out this profile. Click here to meet Kevin at a festival! 
---
A typical Saturday: Go to the farmers market. Get some fish from Whole Foods. Clip some herbs from pots in the backyard. Then chop and slice and mince, channeling our inner Tom Colicchio. We scurry around the kitchen. Dirty pots start to pile up. The time is ticking before the guests arrive—time to hustle. Finally, the moment is here; we sit down to dinner. And the meal? Well, if you looked up "meh" in the dictionary…
This happens all the time. To everybody. It's an epidemic. How is it that you can buy the very best ingredients, spend your entire Saturday cooking, and still end up with a dinner that's flawed and mediocre? Well, what if I told you that the meal could be saved? That you were 99 percent of the way there and that with just a few tweaks, magic?
As a chef, I see this all the time with people who cook for a living. It's not reserved for amateur chefs: We're talking people who have been to prestigious cooking schools. I taste behind them and make alterations—a really straight-forward process, actually—that bring what they are cooking into focus and balance. And you want to know the best part? You can do it, too. Read on for how.
For more videos of Kevin, check out Wanderlust Kitchen on Wanderlust TV! 
The Magic Four
It's pretty simple. To understand cooking, it's helpful to imagine flavors as sitting on a table that needs to be balanced, lest the the flavors fall off. And there are four legs under that table: four simple things that when properly adjusted steady the table and make the flavors shine.
The magic four: 1) Sugar; 2) Salt; 3) Acid; 4) Fat. They underlie every meal and create the balance that your palate responds to. Understanding that all of these things can be derived from myriad items, I still think it's best for the home cook to establish what we call in the business a mise en place of the four items above. At least initially. You can experiment once you've mastered the idea.
How to Use Them
Get two ramekins and put kosher salt in one and some form of sugar in the other. Then you will need a bottle of apple cider vinegar and olive oil. And have them on the counter while you are cooking. One of the challenges that every one of us face is that of the four items that create flavor balance, three have been decried as culinary villains on and off for decades in the media.I get that people are afraid to use them, but to create balance there is no need to use a lot of any of these ingredients (unless, of course, the dish requires that, such as a dessert). But learning to use the right amount is crucial.
Acid is the most overlooked tool in the cook's toolbox. Because a lack of acid can be misconstrued as too little salt, I often find food to be over salted and under acidified. Acid provides the bone structure for food. It is the framework that allows flavors to differentiate. Can you imagine making a salad with only olive oil? That alone should let you know how under-utilized acid is as a crucial component of food. What it does for salad, it can do for most things.
Trust me. Or, more importantly, trust your palate. With time you will learn the little tweaks that can make a muddled meal spectacular. But don't sacrifice your entire meal when you're learning. Always take a bit out of the pan/pot and place in a bowl and make subtle adjustments using the four balancing elements. This way, if you do make a mistake, it's just one bite. Taste and see how the flavors of the dish changes as you adjust the balancing elements and bring the flavors into focus. It's pretty amazing how quickly you will learn that delicious is never out of reach. And that even a weekend warrior can cook like a pro. Trust me. You got this.
—
After graduating from the University of North Carolina—to the delight of his loving family—Kevin Callaghan parlayed his academic achievements into washing dishes. Professionally. After ten years of working in every possible position in the restaurant industry, Kevin launched Acme Food & Beverage Co. in Carrboro. Since that time, Acme has been featured in Bon Appetit, Southern Living, Garden & Gun, The New York Times, Esquire, and many other national and regional newspapers and magazines. He is also one of the nation's leading advocates of sustainable food and local farms. Follow Kevin on Instagram to keep track of his journeys!