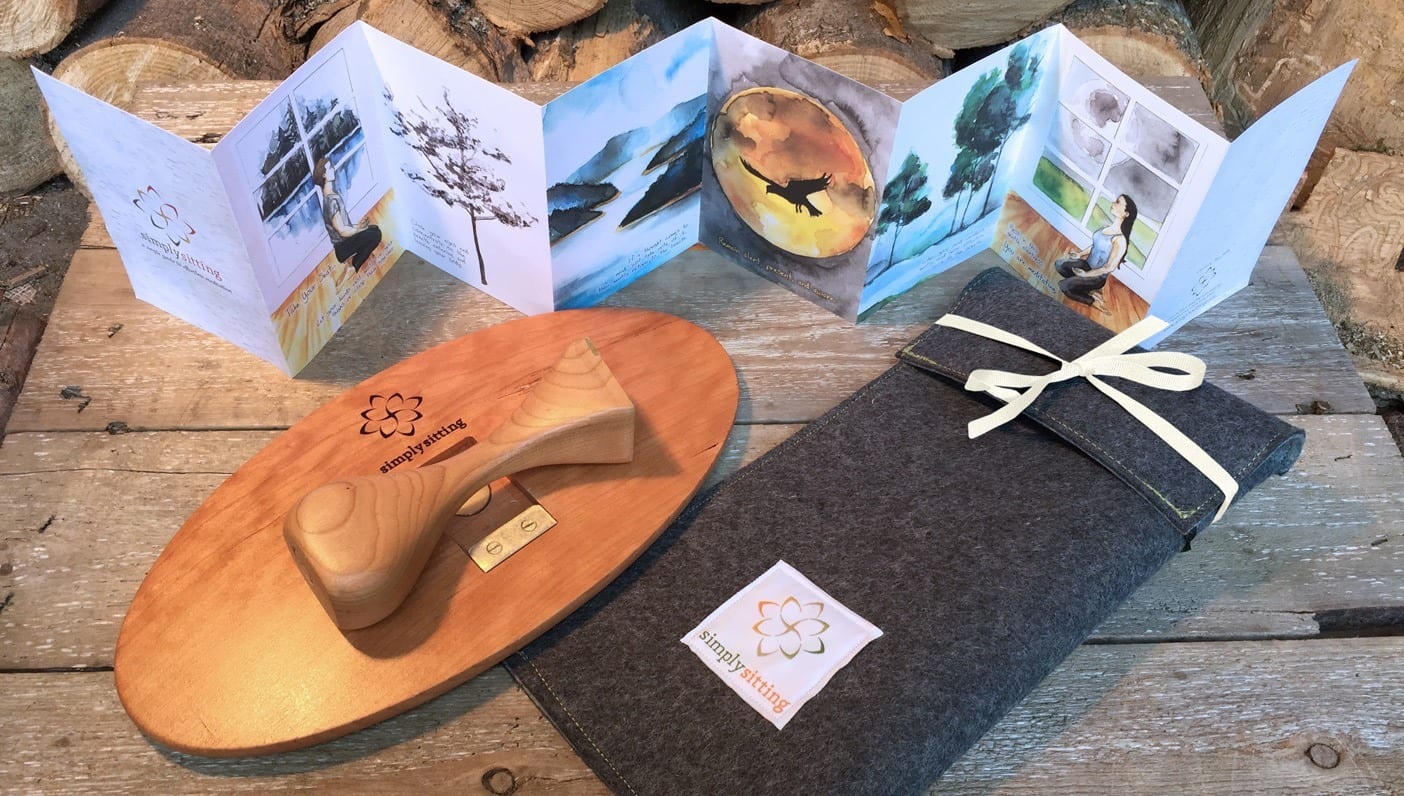 Simply Sitting
It's my favorite time of year!
I have been gearing up all winter and spring to bring our Wanderlusters the best vendors from around the globe, and our first summer market begins in Snowshoe, WV.
Now maybe I am partial to our WV event because I have spent the majority of my life in the South, but I truly feel this is in my top three Wanderlust festivals. There is something about the wise Appalachian mountains that grounds me. It feels as if I have returned to the arms of a loved one.
If you are fortunate to make it down for this 3-day event, huzzah! Make sure you brush up on my list below.
If you are sitting this one out, don't worry, I've got the lowdown on the best in yogi duds, accessories, and flair. Yes, you need more flair.
The marketplace consists of three areas:
The Center Village: The resort stroll, from Starbucks to Expedition Hotel.
The Lower Village: An area between the Expedition Hotel and The Greatest place.
The Food Co-op: This area overlooks the mountains adjacent to the Expedition Hotel. You can also find the Wanderlust True North Cafe there.
Sprinkled throughout these areas are local, regional, and national vendors that you should certainly check out. Below is a complete list of who's who, where to find them, and a few highlights from the insider-ist vendor insider there is: me, the Vendor Manager!
Don't forget to check out our mobile app, we've included our vendors there too!
Center Village
Gurus
Prem Thomas heads up Gurus, a great brand out of Tampa, FL, supplying you with the simplest, ingenious, and chicest thing I have seen in sandals in some time. Inspired by his trips to India, the footwear is an homage to ancient footwear worn prevalently throughout the country for centuries. Additionally, Gurus has expanded to creating eco-conscious cork yoga mats. If that's not enough, for any purchase made at Gurus, a tree is planted.
Veterans Yoga Project
Every year, Wanderlust partners with a handful of nonprofits during the summer. This one is close to my heart, not only because of their great cause, but also because of one of their great leaders. If you have a moment to stop by and meet Deb Jeannette, I dare you to not fall in friend-love with her. It's rare that you meet someone as passionate, enthusiastic, and full of light as Deb. Check out her booth near the Expedition Hotel and find out how she is saving vets one down-dog at a time.
Culture Cross
One of my favorite things to buy at our festivals are the sweet little treasures our vendors pick up on their travels far and wide. Culture Cross brings you the finest and funkiest imports for a good cause. Their mission: To utilize our network of international artists and communities to directly support the world's most vulnerable and disaster-stricken people.
Center Village Vendors
| | | | |
| --- | --- | --- | --- |
| Rad Roller | Yoga Accessories | RADRoller.com | State of the art myofascial therapy tools |
| Pravacana Mats | Yoga Accessories | PravacanaMats.com | Artfully-designed, regional yoga mats |
| Om Botanical | Beauty | ombotanical.com | Come meet the creator of this incredibly effective skin care line. Their products are made with 100% natural, organic ingredients that reawakens your skin's natural beauty. Stop by at their booth and experience your skin being transformed in just one minute. |
| Warrior Within Designs | Apparel | WarriorWithinDesigns.com | San Francisco-based festy onesies |
| Inner Fire | Apparel | myinnerfire.com |  Inner Fire Apparel is ethical and eco-friendly clothing for the free-spirited yogi. With leggings made from recycled water bottles and hand printed tops, these pieces are sure to ignite the fire within! |
| Holly Corey | Apparel | hollycorey.com | Activewear clothing specializing in yoga, pilates, dance, and gymnastics that provides an outlet for positive body image for young girls and adults alike. Functional yet affordable pieces that provide athletes the confidence to want to become the best athlete they can be. Colorful, energetic, and U.S.A. manufactured items that you will want to live in, not just change into for practice. |
| Dirty Blondes | Apparel | shopdirtyblondes.com | Free-spirited lifestyle apparel |
| Gurus | Accessories | ilovegurus.com | We are an Indian-inspired footwear and yoga brand focussed on sustainability. Buy a product and we plant a tree. |
| Om Collection | Apparel | theOMcollection.com | Comfy, stylish yoga-lifestyle apparel |
| Autumn Teneyl | Apparel | autumnteneyl.com | Funky, after-practice pants |
| Indian Vedic Oracle | Healing | | Palm-reading, past lives and love readings |
| Love. Hope. Strength | Nonprofit | lovehopestrength.org | Get on the list! Bone Marrow registration |
| Hero Heads | Apparel | heroheads.com | Regionally-created, hero-inspired shirts |
| Bohotribe | Jewelry | bohotribe.com |  Yoga inspired jewelry + positive vibes. Jewelry designed especially for yogis, as a personal way for the passionate yoga practitioner to express herself.  All jewelry is handmade locally in Pittsburgh, Pennsylvania. |
| Culture Cross | Imports | culture-cross.org | World travelers bringing you the best goods from around the world |
| Veterans Yoga Project | Nonprofit | veteransyogaproject.org | Bringing yoga to Veterans across the US |
Lower Village
While you are having a ball at the rad Adidas and Kashi tents in the Lower Village, be sure to stop by the vendor tents as well. 
simplysitting
About 15 years ago, I tore my ACL twice within a span of six months. It can make for a very uncomfortable meditation session—until I had the opportunity to try out Sean Hawk's simplysitting meditation sweet seat. I was able to sit on my shins for a straight 25 minutes without tightness in my knees or feet. simplysitting seats are both ingenious and, well, simple. The seats are made from sustainably-harvested wood from rural Pennsylvania, include a beautiful artist-created meditation guide and a merino wool case. From novice to guru, you must stop by and try one of these out.
Wolven Threads
Hailing originally from the East Coast and calling California her new home, Kiran Jade and Will Ryan will be slaying it with their yogi apparel. Their designs are kaleidoscopic, playful, and fierce. Don't believe me? Check out her lioness leotard.
Lower Village Vendors
Inspired by Stephanie Rose
Apparel
InspiredbyStephanieR.etsy.com
Regionally-created, yogi-inspired lifestyle apparel
MC Yogi
Merch
mcyogi.com
The spot for all your MC Yogi merch needs
simplysitting
Yoga Accessories
simplysitting.com
A new way to comfortably meditate. Artfully-designed meditation stools
Rana Nader Jewelry
Jewelry
ranannader.com
Om bracelets, malas and more
Wolven Threads
Apparel
wolventhreads.com
Burning Man-meets-sleek yogi apparel
Nadine Essra Designs
Jewelry
nadinessra.etsy.com
Nadine creates handmade jewelry utilizing traditional techniques from silver, gold, precious and semi precious gemstones. She divides her time between working out of her home studio on a small goat farm and traveling the world, finding inspiration and gemstones along the way!
Stinky Yogi
Yoga

Aromatherapy

stinkyyogi.com
Potions for on and off the mat
Food Co-Op
Stop by to try the deliciousness that is Crescent Foods, Umami Bites, and True North Cafe!
—
Katie Fuller is Wanderlust's Vendor Manager.