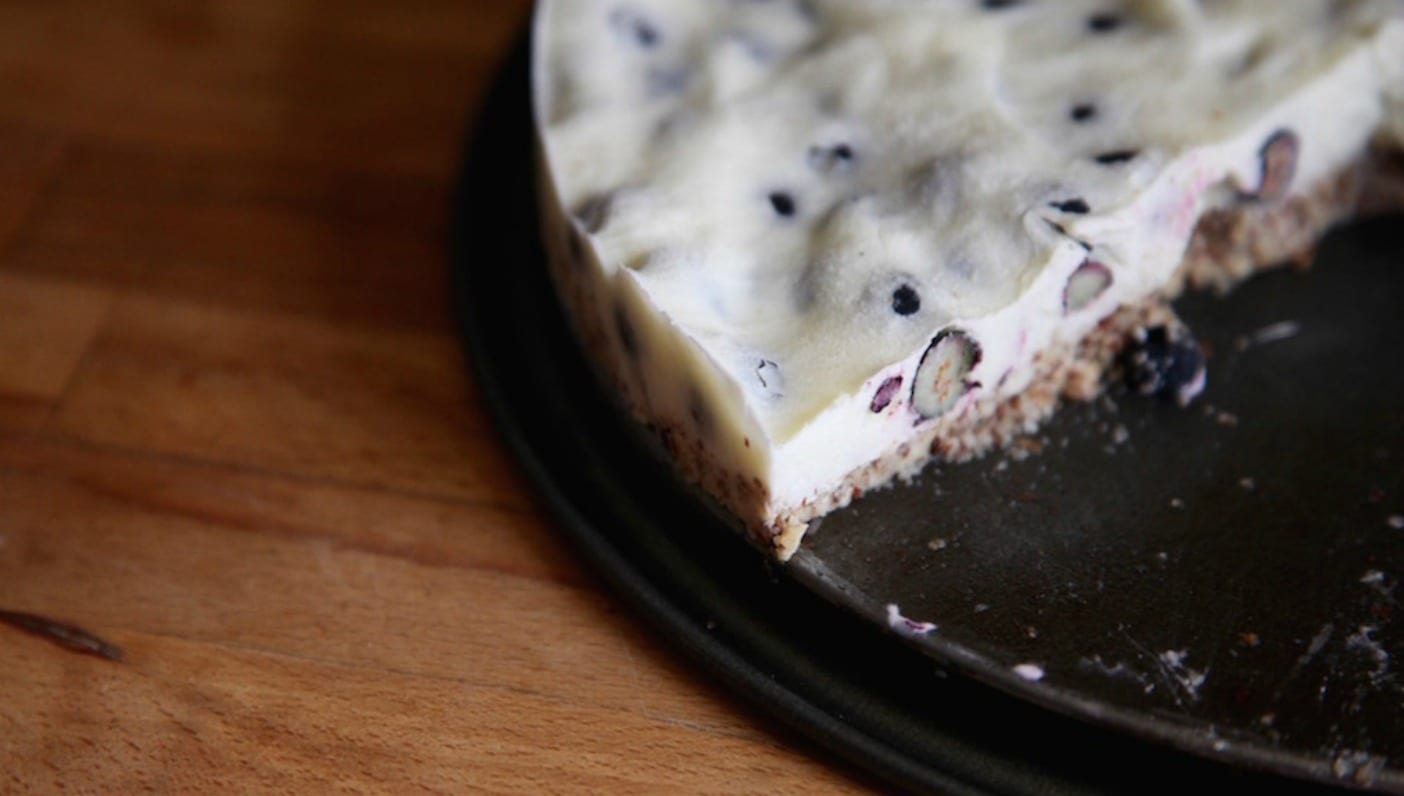 Photo courtesy of Anna Brones
This piece was originally published on Foodie Underground.
---
Summer is a time of pure luxury and decadence. There are fruits and berries in abundance wherever you turn: strawberries, blueberries, apricots, red currants, blackberries. It's hard to imagine the gray cold of winter when root vegetables were the only culinary excitement to be had.
Right now, the cooking options feel endless. But even better, there's not much cooking that needs to be done. Summer foods are best on their own, straight off the vine or the bush. A winter potato is unthinkable raw, but is there anything better than biting into a sun-ripened tomato and calling it lunch?
I've been reveling in seasonal produce lately. And by reveling, I mean stuffing myself silly.
I bought $20 worth of blueberries last weekend. No joke. I couldn't think of any better use for $20 in the height of summer. Usually, less than half of that amount of blueberries actually get used for some type of a recipe. Most of the time I am just sneaking handfuls, like I did when I was a child, picking them straight off the bush.
But this week, when I was craving ice cream and there was none around, I decided to adapt a favorite no-bake tart from last summer to include this wonderful summer fruit. It's as simple as grinding some nuts, whisking together some yogurt and honey, and throwing it in the freezer for a bit. I put a little whiskey in the base, because it's summer, after all. Don't your cakes deserve a little whiskey?
Serve with a dollop of apricot compote (cook down a few pitted apricots with a tablespoon or two of honey and you have compote!) or jam if you would like.
No-Bake Yogurt Blueberry Cake
INGREDIENTS

Crust
1 cup raw almonds
1 cup raw hazelnuts
½ tsp sea salt
2 tbsp honey
2 tbsp olive oil
2 tbsp whiskey (you can switch out for water if you want)
Filling
1 ¼ cups plain yogurt
1 to 4 tbsp honey (this depends on how sweet you want the cake)
½ tsp ground cardamom
1 cup fresh blueberries
DIRECTIONS

In a food processor, grind the nuts until almost finely ground. You want there to be little pieces left, not a fine flour. You can also do this by finely chopping with a knife.
Place the ground nuts in a bowl, add salt and mix together.
Add in the honey, olive oil, and whiskey and mix together until a dough forms. (It is easiest to work together the dough with your hands.)
Press the dough evenly into a 9-inch nonstick springform pan.
In a bowl, mix together the yogurt, honey, olive oil, and cardamom. Fold in the blueberries.
Pour the filling on top of the crust in the pan. Place the pan in the freezer and freeze for about 45 minutes to an hour. You want the cake to be cold and firm, but not completely frozen.
If you freeze the tart for longer, or make it ahead of time, remove it from the freezer about 20–30 minutes before serving to let it thaw. It should be easy to cut into with a knife.
Enjoy!
—
Anna Brones is the author of The Culinary Cyclist, Fika: The Art of the Swedish Coffee Break, Paris Coffee Revolution, and Hello, Bicycle. She is the founder of the quarterly publication Comestible and runs the site Foodie Underground.
Save
Save