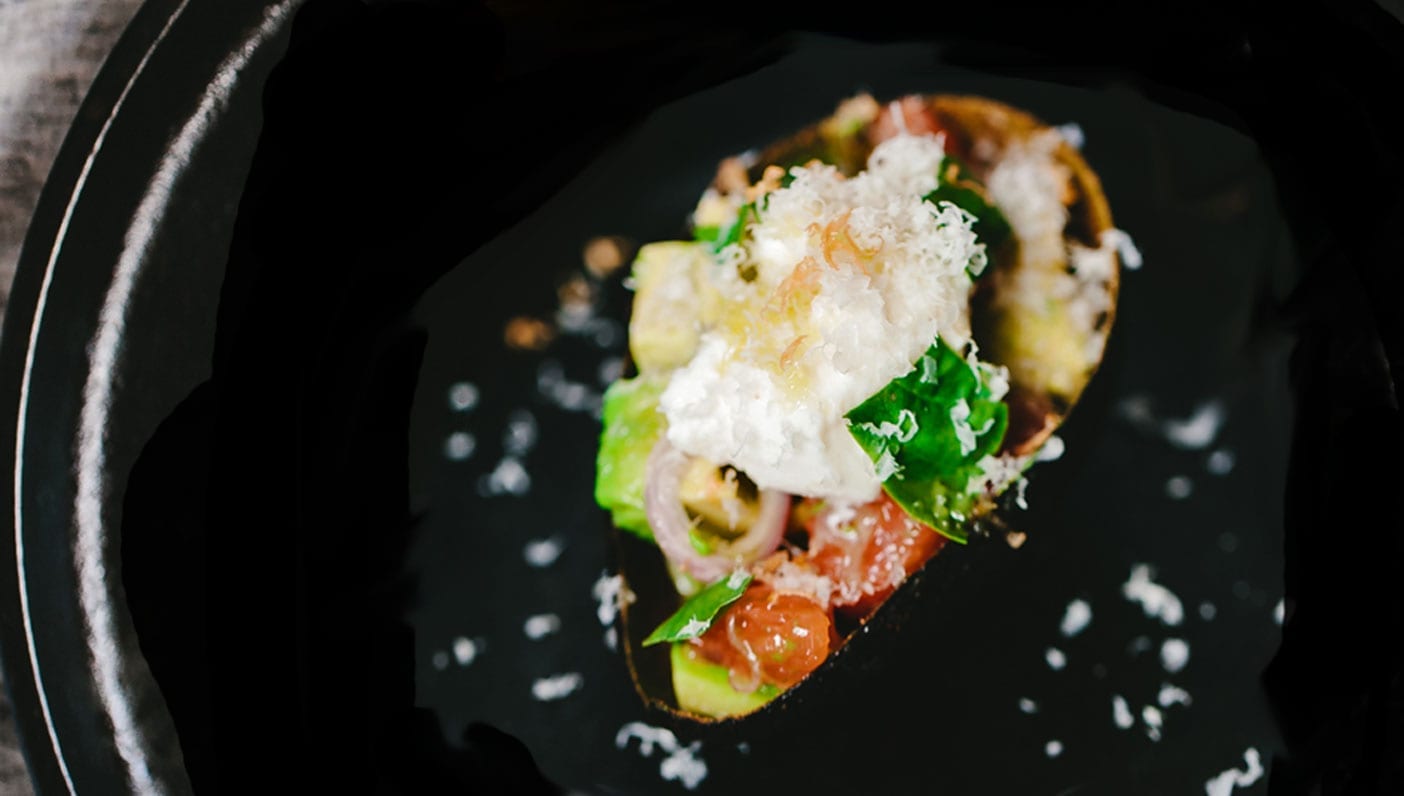 This recipe is part of a new series, From the Wanderlust Kitchen, celebrating real, good food. Receive a digital cookbook of this season's recipes by signing up here.
•••
You know (and love) avocado toast, we we're pretty sure you're going to dig this dish.
Enter the avocado cup, a supremely delicious snack that's sure to impress your next house guests. But we wouldn't blame you for making it for yourself—it's that delicious, and a favorite of Wanderlust Hollywood executive chef Seamus Mullen's.
Avocado Cup with Grapefruit and Burrata
Are you trying this recipe at home? Let us know with #WanderlustKitchen.
INGREDIENTS
1/2 avocado, diced
2 grapefruit supremes
1/4 shallot, thinly sliced into rings
Extra virgin olive oil
1 tbsp grapefruit juice
1 tbsp burrata
1 Macadamia nut, microplaned
Basil leaves to garnish
Grapefruit zest
Salt and pepper

DIRECTIONS
Cut an avocado in half, removing and dicing one half and reserving the skin. In a small mixing bowl combine diced avocado, shallot, and grapefruit with olive oil and grapefruit juice. Fold together and place back into the avocado skin. Season with salt and pepper to taste. 
Top with burrata, sea salt, a drizzle of olive oil, microplaned macadamia nut, and torn basil.
Makes 1 serving 
Photo by Melissa Ryan
•••
Hungry for more from the Wanderlust Kitchen?
Sign up for seasonal recipes, digital cookbooks, and inspiring interviews.