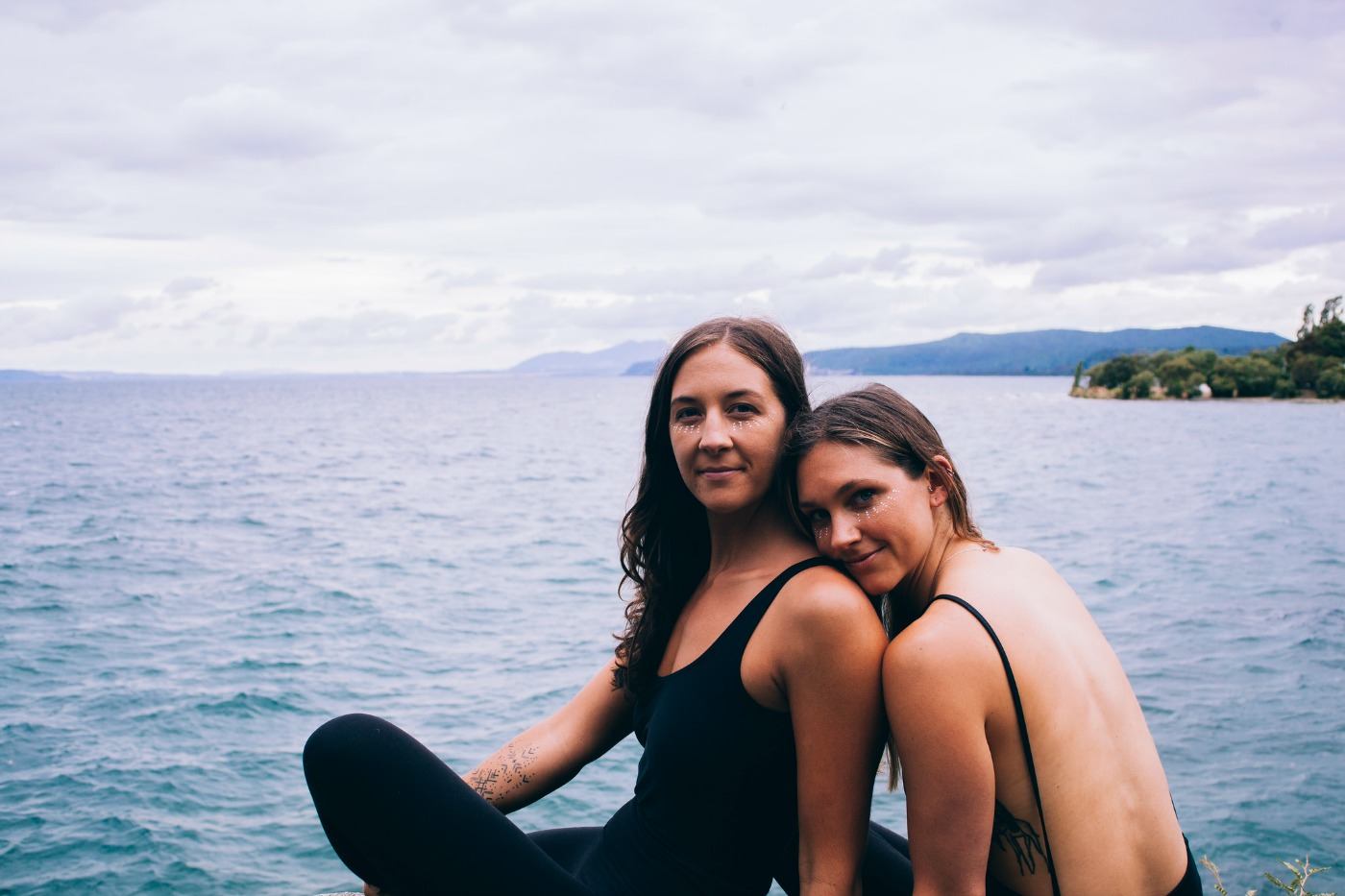 Photo by Jake Holly
---
From camping on a mountaintop 10,000 feet above sea level to chasing trains in the south of France, traveling can be a blast, and only made sweeter by the friends at your side. But proper companionship is key—if you've ever traveled with pals, you know nothing can test you and your bestie quite like trotting the globe.
As Bill Murray famously advised, "Go to places that are hard to get to and harder to get out of, and if you're still in love when you get back, marry them at the airport." Okay, so that's great advice for lovers, but the gist still rings true for friendships.
Once you've found a compatible travel buddy, it's safe to say you'll likely be twin wanderlusters for life. Find out which traveling style suits you and your friends and start booking tickets today.
1. It's a week before your trip and you:
A) Haven't booked a hotel and I'm not even 100% sure which city I'm flying into.
B) Are totally winging it. I've scoped out a few key spots I'd like to checkout, but open to just wandering and discovering!
C) Made a mental note of all the best running trails and yoga studios in the area.
D) Jotted down all the landmarks my favorite bloggers have been to and mapped all the best photo ops.
E) I've made a detailed itinerary starting the moment we land.
2. No one likes a hangry traveler. When it comes to eating, what's your style?
A) Who has time to think about food when you have sites to fill up on?
B) Octopus hotdogs, you say? Cockroaches on a stick? Sure, I'll try just about anything when I'm traveling.
C) Nom-nom-nomaste! As long as it's healthy, I'm in.
D) I'll grub on anything as long as it's free—gluten free, sugar free, dairy free, meat free…
E) I've got this. Reservations have been made weeks ahead of time at the coolest and most coveted restaurants in the city.
3. When it comes to travel accommodations, what's your preference:
A) Camping! I want to sleep with the stars.
B) Hostels. All I need is a place to crash, and I wouldn't mind making a new travel buddy along the way.
C) Whichever hotel is closest to the running trails or has gym access.
D) All about BnBs, I want my own space, but with a little flair for local culture.
E) I want a concierge and preferably a few stars following my hotel's name.
4. It's time to catch some Zzz's—What's your sleeping schedule like?
A) I'll sleep when I'm dead! You can't let sleep get in the way of activities.
B) I'm flexible. I can run on espresso and adrenaline if necessary.
C) I need at least eight hours. It's really not up for debate.
D) Snooze button addict. I don't plan anything before 11 a.m., ever.
E) I rise with the sun! Time to tackle the day before the rest of the world is awake.
5. You find out that one of the seven wonders of the world is two hours from your place, what do you do?
A) Hitchhike with my travel buddy!
B) Check the public transportation schedules; I bet there's a way to get there for cheap.
C) Rent a car and go, go, go.
D) Find a tour group and hop on for the ride.
E) Secure a personal driver and tour guide before we get there.
6. Your ideal travel time is:
A) I'm buying a one-way ticket and I'll figure out the rest later.
B) I can only miss 10 days of work a year, but I'm taking them all!
C) The perfect trip (without disrupting my routine) is three nights and two days.
D) If I don't go through a regular size tube of toothpaste, I don't even want to go.
E) One day I'll book something, but I don't really have time for vacation now.
7. When you're packing for a week-long trip, you bring:
A) A backpack. I want to be as mobile as possible!
B) A small carry-on with just what I need. I can pick up anything I forget.
C) Who has time to wait at baggage claim? Bare essentials only.
D) I'm checking a bag, but it's my camera equipment and rock climbing gear.
E) Everything and the kitchen sink. I'm checking two bags, at least.
8. Your ideal site-seeing day looks like:
A) Skydiving in the Cliffs of Mohr? Yes. I'm in.
B) I'd see anything so long as I had a book or my friends to keep me company.
C) A 13-mile guided running tour.
D) Anything beautiful. I want to snap as many pics as possible.
E) All about the night life!
9. You believe the best travel advice comes from:
A) Stumbling into things on my own.
B) The locals, of course!
C) TripAdvisor and Yelp. I'm all about the guides.
D) My favorite Instagrammers, blogs, and Pinterest.
E) Friends and family who have been before.
10. Your flight is delayed and you have one last day to spend before you head home, you:
A) Haul ass to try and catch the last train to a nearby village where you heard an up-and-coming DJ is doing a set. You may not make it back in time for your flight, but you'll catch one eventually.
B) Meet some locals and see where the day takes you.
C) Arrange a private yoga class on the beach for one last Namaste.
D) Explore your hotel area and circle some of the favorite spots you've scoped out for one last hoorah.
E) Chill by the hotel pool. Sometimes you just need a vacation from your vacation!
---
Mostly A's: Gypsy at heart
You know the secret sauce to life is making it one wild ride. You enjoy the sweeter things and are fueled by the next big adventure. One thing is for sure, you live big and go all in. Planning may not be your strongest suit, but anyone lucky enough to be your travel buddy is in for some unforgettable memories.
Mostly B's: Go with the flow
A true harmonizer at heart, you're the chilliest of travel buddies. Both easy going and flexible, you have an idea of what you want to do and how to get there, but aren't afraid to ditch the plan if adventures unfold naturally.
Mostly C's: Healthy is happy
A real sweat junkie, you are all about getting the blood flowing and endorphins pumping. You truly tackle the day and get excited at the idea of seeing a city via your running shoes. Forget the cocktails, all you want to tip back is a green juice and maybe some fresh fruit.
Mostly D's: Picture perfect
You have an eye for the prettier things in life and a taste for eye-pleasing aesthetics. You most enjoy experiencing travel from behind the camera lens. Beautiful buildings, funky textures and iconic landmarks are the muse to your creative soul. The only souvenirs you're after are the photographs behind the memories.
Mostly E's: Buttoned-up and bougie
You're as fancy as they come and leave nothing up to chance! You know what you like and where you want to go and aren't afraid of spending a little cash to get there the way you want. It's a posh way to travel, but you don't get to kick back and unplug that often, so when you do, you make it count.
Bring your buddy to a festival! For more information on Wanderlust summer events, click here. 
—
Laci Mosier is a copywriter living and loving in Austin, Texas. She and her one-eyed pirate dog live for exploring and discovering life's magic. She is most inspired by yoga, running, Kundalini meditation, good books, great jams and even better coffee. Getting lost is where she is most often found. Follow her on the Twittersphere or Instagram.