Plan Your Trip
Wanderlust Squaw Valley takes place in the Sierra Mountains of North Lake Tahoe, home of the world-famous ski resort, Squaw Valley. The site of the 1960 Winter Olympics, Squaw Valley boasts a cable car, an Olympic-sized pool at 6,200 ft., spas, restaurants, hiking, horseback riding, and more. Summers are dry and mild, with cool mornings typically giving way to day temperatures in the 70s or 80s.
Getting Here
Wanderlust Squaw Valley
 1960 Squaw Valley Road, Olympic Valley, CA 96146
CAMPING
Camping at High Camp is available. Purchase your spot below!
Please note: there has been a change in the parking policy. Cars and SUVs that are parked overnight for High Camp campers are not affected, however, overnight parking for RV vehicles and car campers is permitted on Squaw Valley or Alpine Meadow property for a fee ($50 per night). Please see: Getting Around & Parking on the Squaw Valley website for more information. For suggested RV and car-camper sites, see below!
The 2019 Festival Map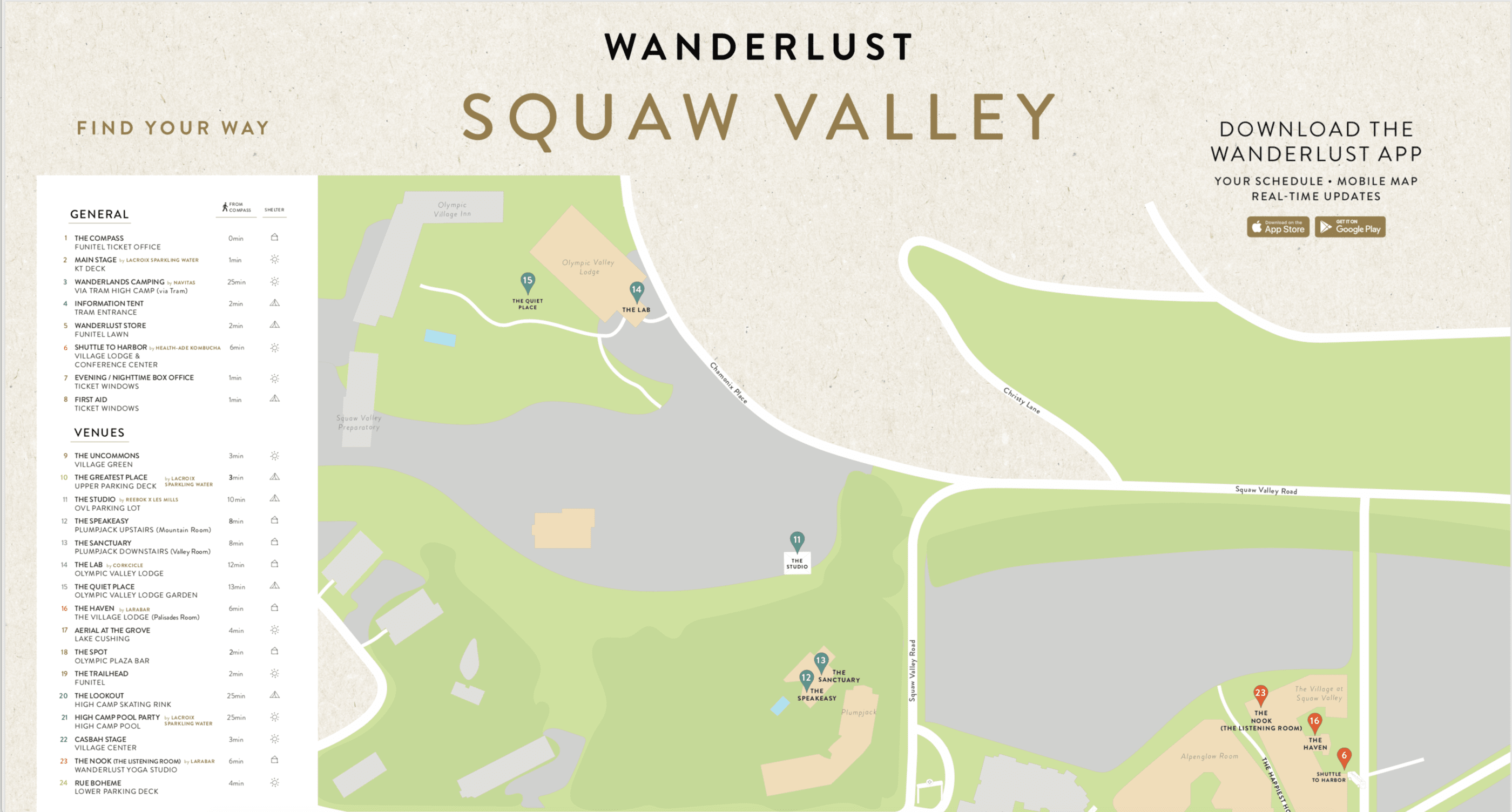 Click the map to download a full size version that you can save to your phone and take with you for the weekend.
Need Help?
Have additional questions? Visit our Help Desk for answers to common questions or email us for support. We're always here to help!