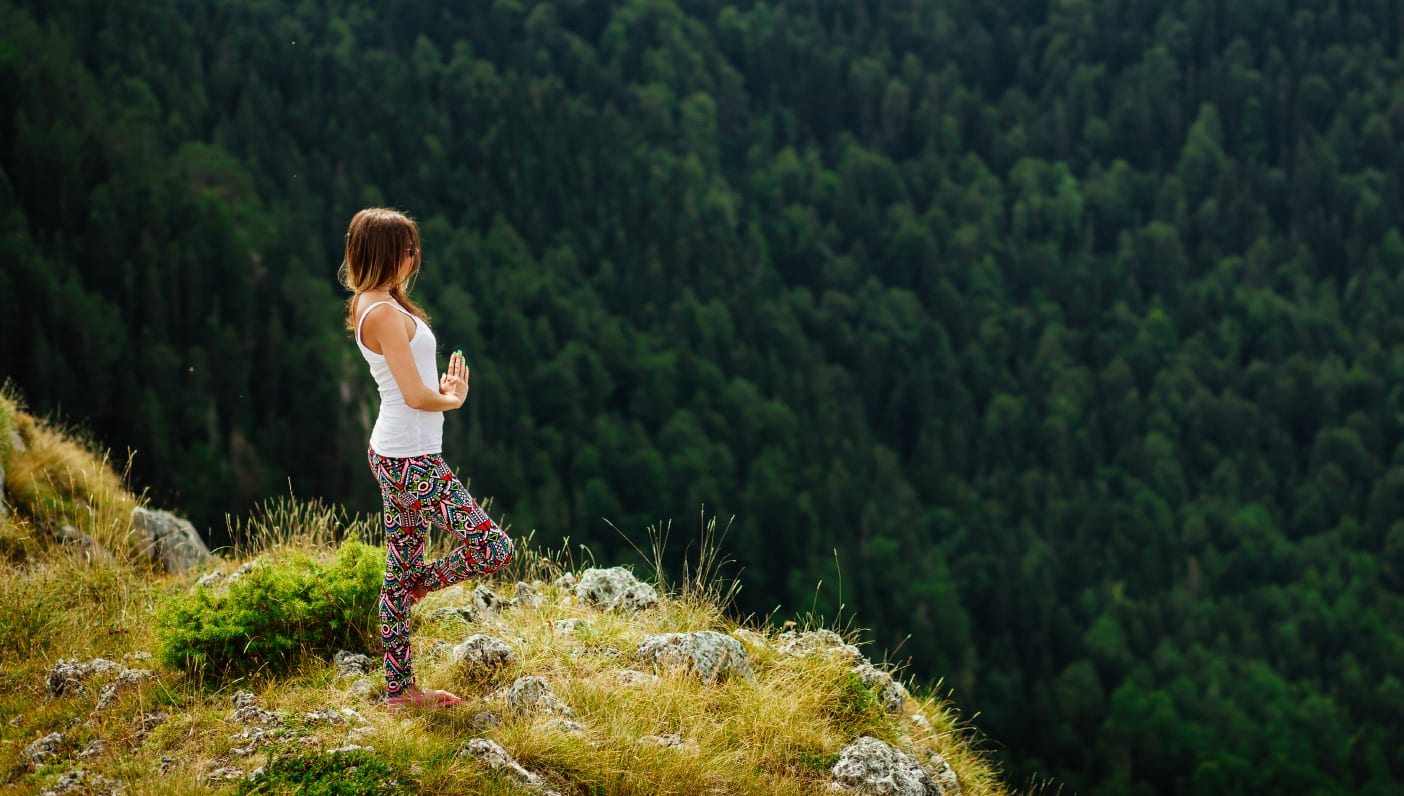 Photo via iStock
Teacher training begins at Wanderlust Hollywood in the New Year! Don't miss the opportunity to deepen your practice and strengthen your soul. The last information session will be held Saturday, January 16 (12:30–2:30pm). For more information, contact the Wanderlust Hollywood Center. 
In anticipation of the upcoming teacher training, we sat down with Wanderlust Hollywood teacher Whitney Allen to get some insight into his experience, and to be inspired.
---
It's your first time teaching a Teacher Training. What brought you here? Did you ever think you'd be leading a training?
I have been teaching yoga for nearly 14 years, and never considered the idea of participating in leading a teacher training until now. Now feels right; mostly because of the incredible opportunity to work with longtime colleagues, senior teachers whom I have taught alongside for many years. The other part of it is that I have a lot of teaching experience at this point, and I'd like to challenge myself and take my knowledge to the next level as a trainer. Very similar to a student who is interested in becoming a teacher, I'm a teacher stepping into the role of a trainer. You have to feel intuitively ready.
All yogis—even the best teachers in the world—have to start somewhere. What was your first experience with yoga?
I was always a gym rat and a runner from the time I was in college. Working on and off Broadway in NYC in the mid 1990s, I was doing my show every night and going to the gym during the day. That led me into my first yoga class—I tried a midday yoga class at an Equinox with three or four people in it and loved it. That led to a serious practice at the original Om Yoga and Bhava Yoga in New York, where I met Schuyler Grant and really fell in love with the practice. Bhava was on the Lower East Side, and I lived in Washington Heights—the two opposite ends of Manhattan. It took me over an hour to get to the studio but I started going four or five times a week! I couldn't get enough.
Do you have any personal "rituals" that define your practice?
The ritual for me is almost always music. I mostly practice at home, so I set the tone with a playlist I create specifically for that day. I change it up a lot. Occasionally I'll do a practice without music when I really need to go inside.
Transitioning from practitioner to teacher is a big step. Was there a moment, or a person, that inspired you to make the leap?
I had moved to LA and was taking a lot of classes at Center for Yoga (CFY), mostly with Hala Khouri. I loved how intuitive her classes felt, and was inspired by how she used music in her class along with the asanas, pranayamas, and kriyas to help students release trauma. I was struck by how creative an endeavor teaching a group class could be, so when the CFY teacher training came up that spring, I signed up. I had only been practicing seriously for three or four years, and at the time CFY actually needed yoga teachers.
As soon as I finished the CFY TT, the owner, Lisa Hasse, asked me to teach some classes there. I learned how to teach by being thrown into the fire, whether I was ready or not! When I was first teaching, I also assisted Hala, who was incredibly generous with her knowledge. Having the chance to learn adjustments and classroom control under the eye of an experienced teacher while I was starting out myself was incredibly helpful and informative. I'll always be grateful to Hala for that first year of mentorship.
People say that the best way to be sure you know something is the ability to teach it. How has your personal practice changed now that you are a teacher? Do you feel more connected to your personal practice, or is it difficult to make time for it?
Having taught for almost 14 years and practiced for almost 20, I can't really remember what practicing was like before I was a teacher. My practice is constantly changing and ebbing and flowing, and I think that would be happening whether or not I was teaching. I take long breaks from teaching these days, which helps my mind refresh, and then I can just be a practitioner again. I must say it's a pleasure to practice and take class without getting in my head about the sequence or the teacher's choices. My mind is more pliable when I step on my mat as a student and leave my "teacher's brain" behind.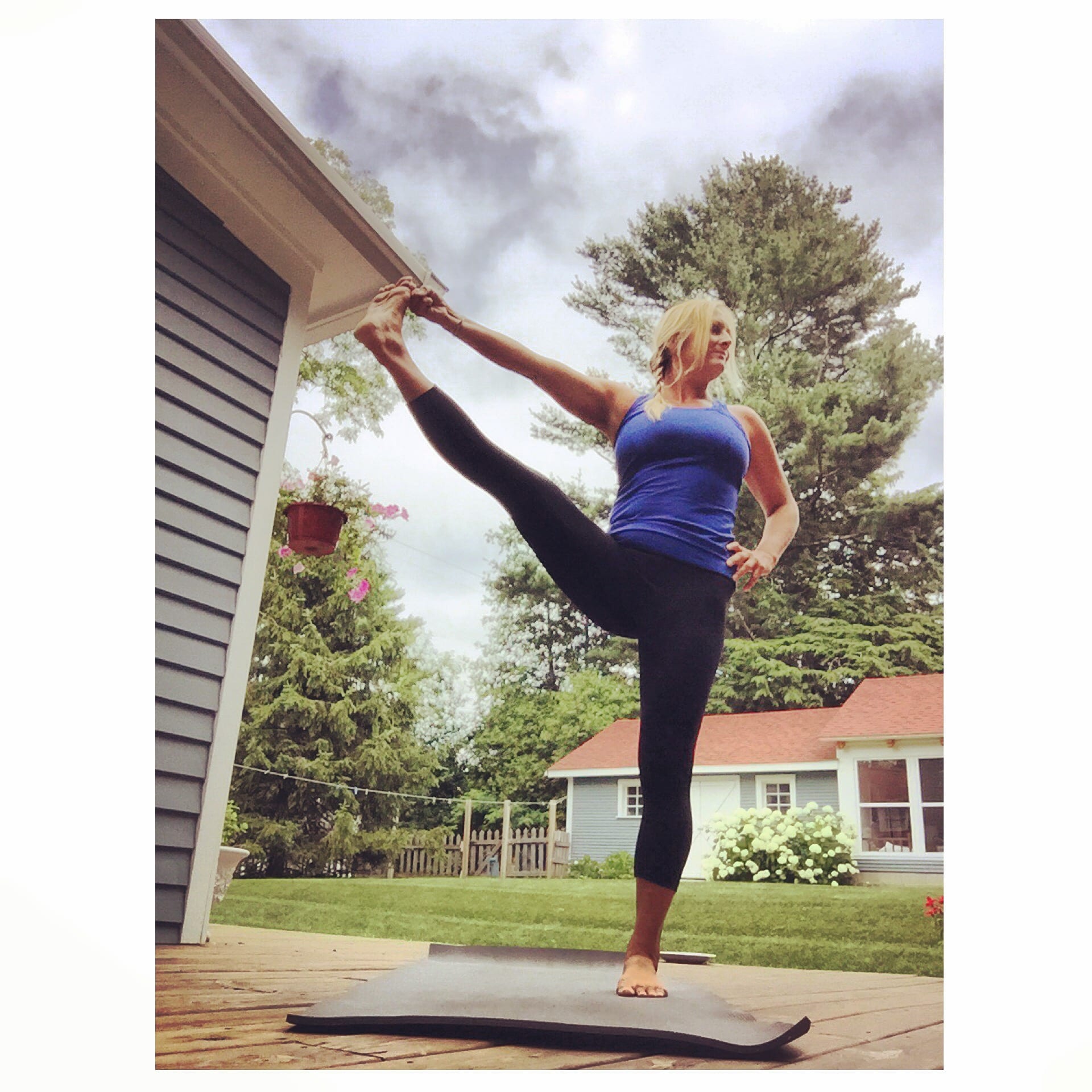 What are some of the most rewarding moments you've experienced as a teacher? What are some of the most challenging?
It's an honor to watch someone develop a practice, to witness someone transform through yoga over the months and years on their mat. Words cannot describe how wonderful that is.
What's challenging for me is that I am a people pleaser and I have a tendency to try make everyone in the room happy and "like" me. I am constantly reminding myself that that's not my job. It's a confrontation of my own issues that I'd not have the same opportunity to face if I weren't a teacher.
What are your favorite types of classes to teach? Why?
Vinyasa Flow with music. Moving meditation is just my favorite way to go inside.
Is there a particular yogic philosophy that is of great interest to you?
My favorite philosophy is any that encourages the "start where you are" mentality.
Do you have any advice for people interested in taking a teacher training program?
Come with a curious, open mind—just like any other time you step on your mat. Practice with and get to know the teachers leading your program, the ones who will be mentoring you. As your guides on this path, they should be highly experienced and knowledgable, but also approachable and encouraging. If you're interested in TT, and you feel that spark with the trainer, that's a great sign that it's the right time!
—
As a music major in college at Michigan, Whitney was the kid in dance class with all of the enthusiasm and rhythm, but none of the flexibility, grace or balance. In 2002, Whitney left a successful Broadway singing career and moved to LA to teach yoga. She became RYTT- 500 certified through YogaWorks. For Whitney, the flow practice is ultimately a musical experience, and the yoga is intimately connected to the music she plays in class. Alongside her cherished roles as Vinyasa Flow Teacher and Music Supervisor for the studio, she also curates playlists for the Fixx classes. When she's not teaching or nerding out on Spotify and music blogs, you can often find her hiking the hills of her L.A. neighborhood Beachwood Canyon with her little deaf dog, Bowie.