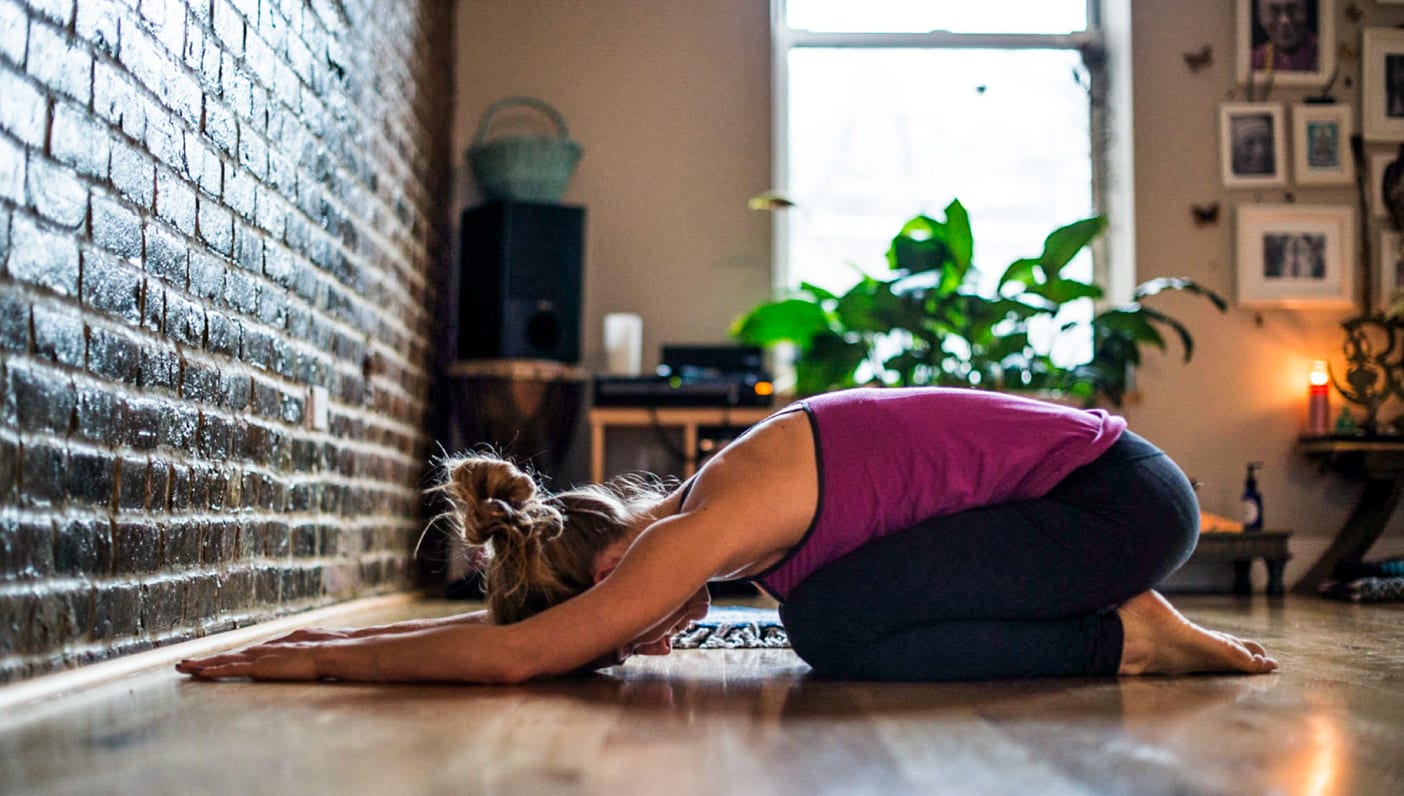 Photo by Ali Kaukas
Practice at home with Wanderlust TV! Live classes from the guides you know and love from worldwide events. 
---
A solo yoga class in your living room probably won't match the energy of a packed class, but that's not the point. Any time on your mat is a good time to move your body and shift your energy, and establishing a home (or traveling) yoga practice is the perfect way to stay in the flow. Here are some tips to get your started.
Be Prepared
A good mat and proper props are essential to be able to drop into your practice fully. Don't expect to be able to immerse yourself into your yoga on a carpet, wood floor, or slippery mat. Have a good mat to use at home, along with a block and a strap. If you're traveling, invest in a small roll-up mat, or even one that folds up like towel with a grippy surface.
Set Your Intention 
Have a good, clear reason to come to your mat. It can be as simple as the desire to ignite your day with some sun salutations, or shift your energy after a long day in the office. Hold the intention closely so that you stay committed to it. It's a lot easier to get distracted, and even stop completely, when you're not practicing in a room full of other yogis, so stay on task to create what you are looking to fulfill.
Clear Your Space
You don't bring your cell phone and extra clothes into a studio class with you, do you? Then keep away the excess when you are practicing on your own. If possible, use an area that is clutter-free and uplifting (or calming) in energy, so that you don't take on the weight and story of the room around you.
Listen Closely 
Podcasts are no secret in the world of self-practice, so use them! Videos are also a very useful tool (we may be biased, but our faves are definitely on Wanderlust TV). Download practices of all lengths from your favorite teachers, or try something new. Even if you are familiar with various poses and sequences, and even if you're a teacher, anyone can benefit from being guided in a yoga practice—it helps get you out of your head and into your body. Play your favorite music to inspire even more energy movement.
Follow Through 
Don't quit early. Complete your full practice with the integrity that it deserves. If you set aside 60 minutes or 90 minutes to practice, fulfill that whole time, without distraction. Step away from your phone and to-do list, even if there's a stack of laundry calling your name in the other room. If you only have 20 minutes, there are still options. Give those quickie practices your all.
Stay Present 
Don't lose the intention that you set and cultivated before and during your yoga practice. Walk away from the experience by taking a piece of mindfulness with you, and always take a moment to acknowledge yourself and your commitment to your ever-evolving journey.
—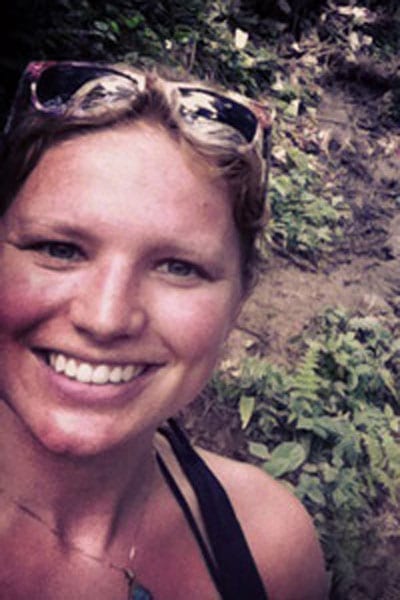 Kim Fuller grew up in the Colorado mountains and has always found beauty and inspiration through nature and movement. She is currently a freelance journalist and yoga teacher based in Vail. Her writing and photo work has focused on health, wellness, recreation, food, and travel since 2007, and Kim began her yoga practice in Boulder, followed by her first teacher training with Real Evolution Yoga at Peace Retreat Costa Rica in November of 2012.