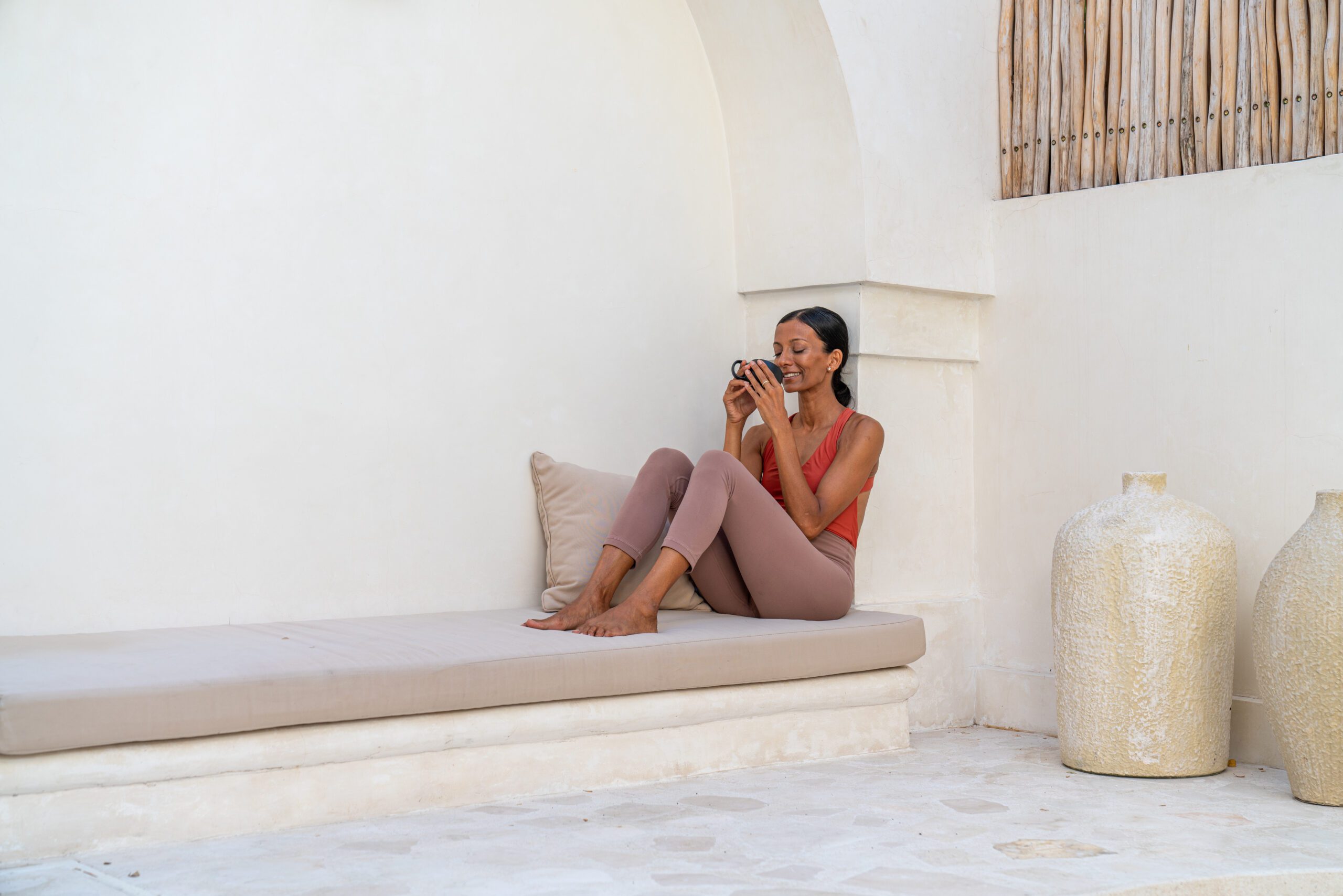 This November, we're taking it easy. As the world starts to spiral down the holiday buzz and Black Friday madness, we intentionally slow down and invite gentleness in, following the rhythm of the fall season as nature steps into the early stages of hibernation.
10-Day Gentle Reset: Free Yoga & Nutrition Challenge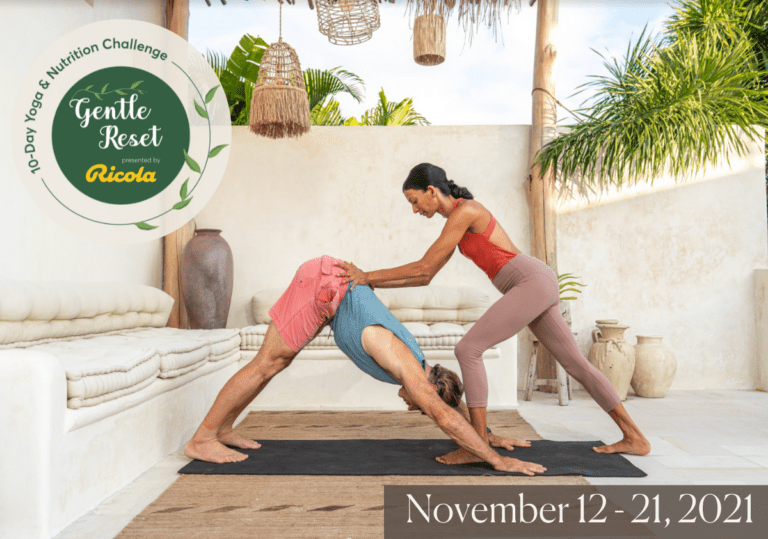 The most exciting launch this month— our free 10-Day Gentle Reset with Eoin Finn and Insiya Rasiwala-Finn! It begins November 12th and we're inviting everyone to participate. Shot in beautiful Bali with the support from our friends at Ricola, this 10-day journey offers detoxification, while building strength and resilience. Registration is free, so click here to register.
Best news? Every registrant gets an opportunity to win a luxury package for two at Winterlust! January 7-9, 2022. We're announcing the location of our first ever yoga-ski experience very shortly, and we know that the snow enthusiasts will be stoked about our pick.
---
Morning Practice
with Rosie Acosta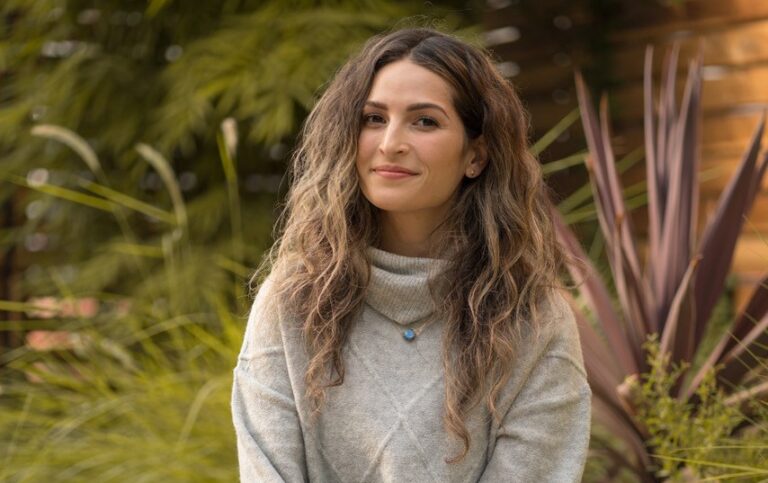 You know that feeling you get when you wake up with the sunrise? The inspiration and wonder are so palpable, and Rosie Acosta channels that grounded awe in this Morning Practice. Your body will be brought to life with the gentle sounds of "Sunrise" from DJ Taz & Ingmarlo, and you'll be grounded and energized for the rest of the day.
---
Awake and Soften
with Chelsey Korus
Eliminate tightness in the shoulders with this gentle exploration of the upper body. Begin with a seated warmup, followed by a series of standing poses, including Extended Side Angle (Utthita Parsvakonasana), Crescent (Anjaneyasana), and Warrior 2 (Virabhadrasana II), all while using a strap to focus on opening the shoulders.
---
Gentle Movement + Meditation
with Koya Webb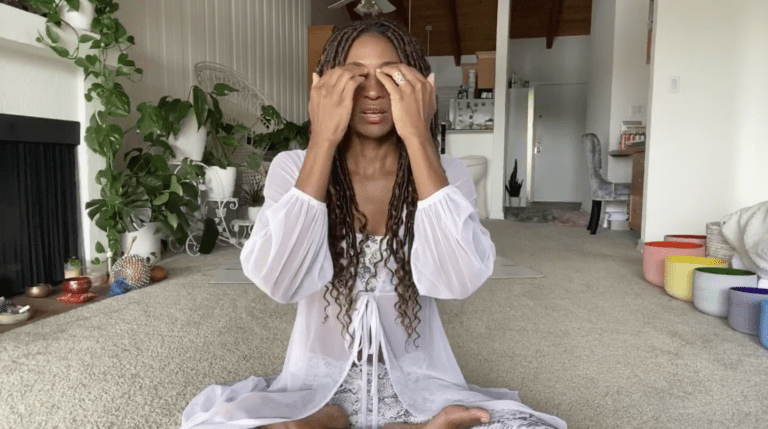 In this class, Koya leads participants through gentle movement and meditation sessions. The meditation that starts and ends class helps instill intentions and offers relaxation and inspiration to students. Her crowd favorite "eye yoga" will help participants relax and reduce eye strain before she leads them through movements proven to reduce stress and tension from the body.
---
Peace for Relief
with Alex Dawson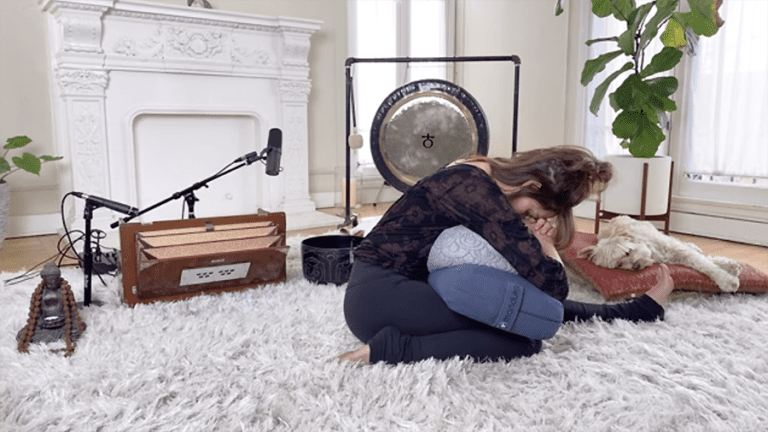 Down regulate from stress in this soothing practice that blends light stretching & restorative postures with chanting & sound bath. Bring relief to the body and mind as yoga meets sound healing.