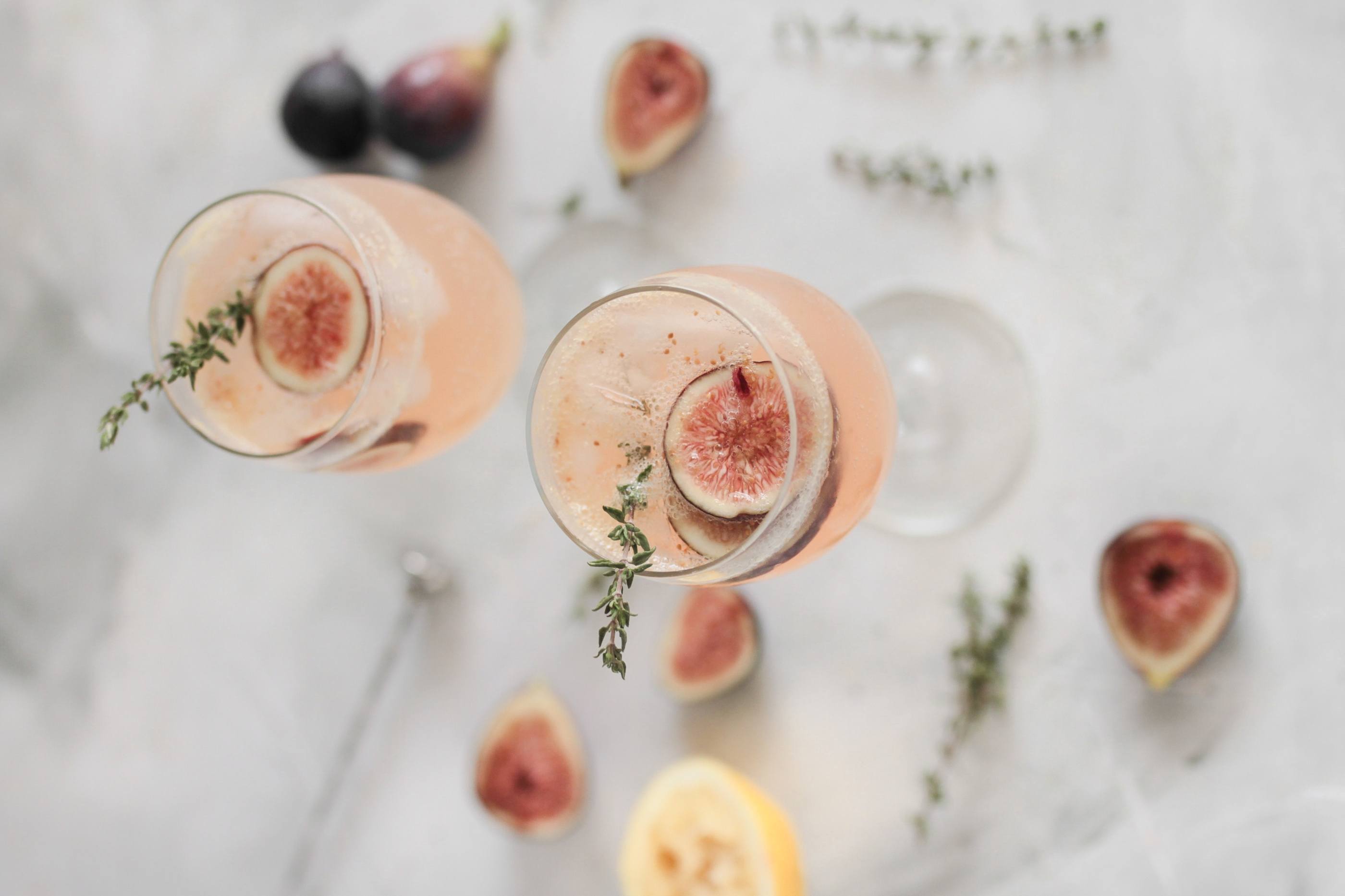 Photo by Alexandr Golovac
Sobriety is having a moment. Many leaders and influencers in the wellness world, like Elena Brower and Mary Beth LaRue, have been publicly vocal about the benefits of giving up booze, and the positive impact that sobriety has had on their livelihoods. Disclaimer: While we don't necessarily believe you have to give up the booze completely to lead a healthy, happy life, we do support swapping out sugary alcoholic drinks every now and then. This isn't only for the physical benefits—it also reminds us that we need not rely on coping mechanisms to take the edge off or have a good time.
Now that spring is in full swing and summer is on its way, it's the perfect moment for a crisp, tart, and fruity—but not too sweet—mocktail to quench your thirst and sate your cravings for a tasty beverage. The following five original recipes are complemented by everyone's favorite mixer, LaCroix, and feature fresh fruit- and herb-forward ingredients easily found at your local farmer's market.
These delightful drinks share a common thread of freshly squeezed or pressed juice, enhanced by the bite of fresh ginger, and a hint of lime. Procure your supplies, grab the compostable straws and reusable mason jars, and enlist a friend to enjoy a little "spring cleaning" with you on a bright and balmy afternoon—preferably outside in the sunshine.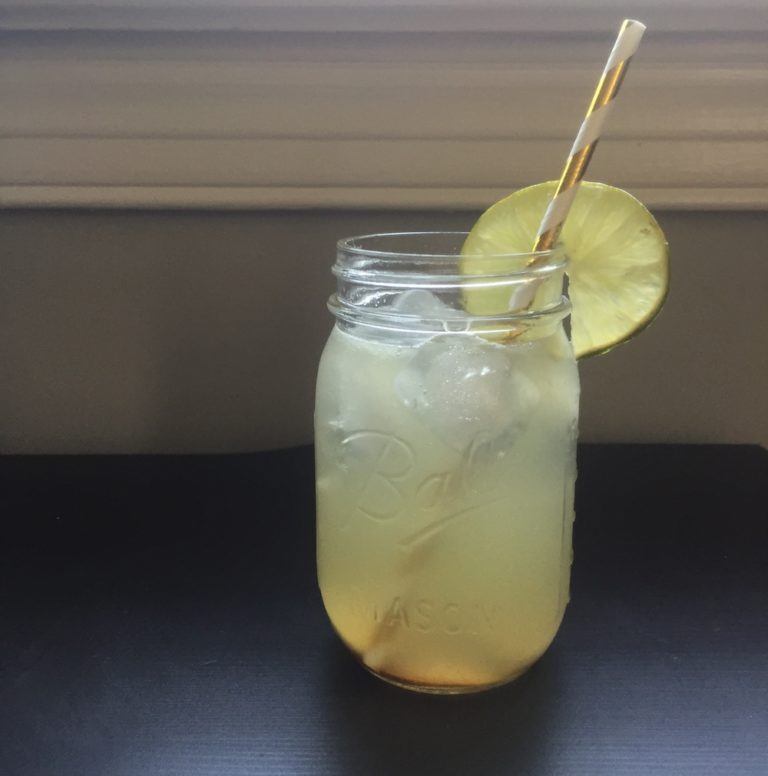 Self-Care Switchel
This low-sugar switchel is naturally sweetened with ginger beer and gets an extra kick from fresh ginger root. Serves 2.
8 oz LaCroix Lime Sparkling Water

4 oz ginger beer
 or kombucha
1 tbsp apple cider vinegar
Juice from ½ lime
½ tsp (or more) agave to taste
Optional: A few slivers of fresh ginger root.
Serve over ice in two glasses and garnish with lime.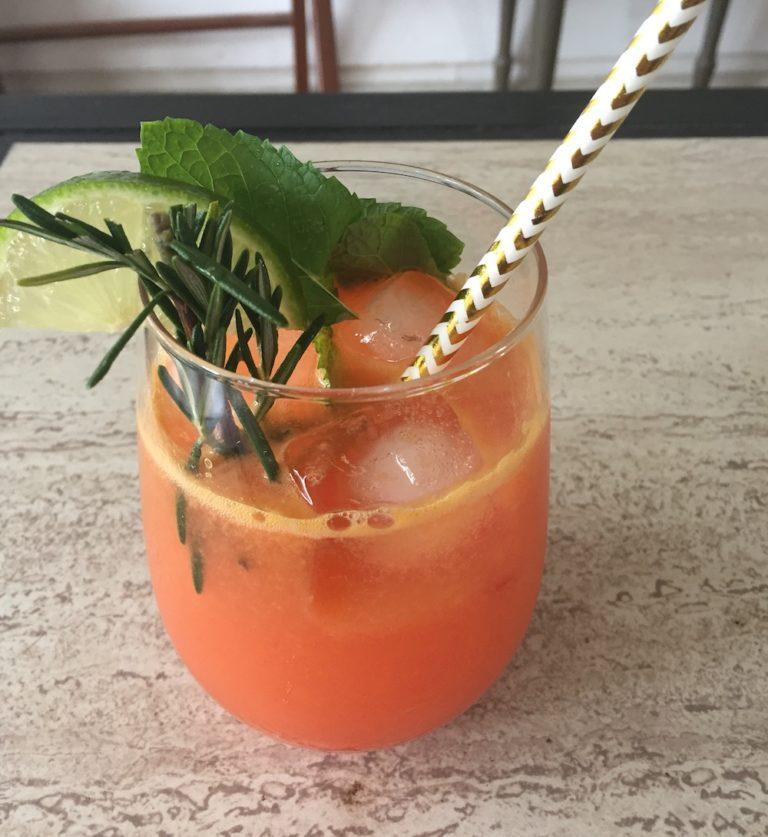 Fresh OJ Spritzer
This tart, tangy, and tasty treat almost sips like a meal. I used cara cara oranges, which are almost like a cross between a grapefruit and an orange—pure pleasure for your palate. You can substitute regular oranges or even blood oranges if cara cara are not available. Serves 2.
Fresh juice from 3 cara cara, blood, or naval oranges (yields 1 cup)
4 oz LaCroix Orange Sparkling Water
1-inch piece ginger
Pressed 
juice from ½ lime
Pour into two glasses over ice, and garnish with fresh rosemary, mint, and lime. 
Muddle with your straw as you sip.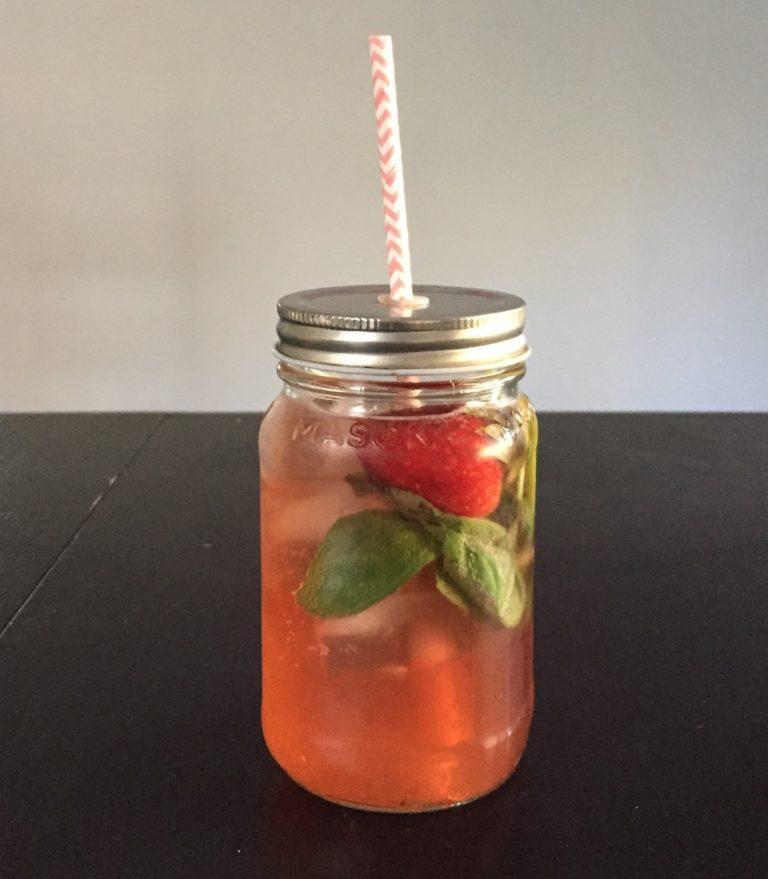 The Mother of All Shrubs
A shrub requires a bit of advanced planning, but is well worth the wait. Replacing white sugar with agave can help reduce the glycemic index of the classic version. You can try substituting strawberries for raspberries or blackberries as well.
 Serves 2.
1 cup sliced strawberries
1 cup raw fermented red wine vinegar (like Eden Organic with "The Mother")
½ cup agave
½ cup loosely packed hand torn basil
¼ cup mint leaves
Muddle all ingredients together and refrigerate for up to eight hours, then heat gently for a few minutes, strain, and cool. (Yields 8–10 oz shrub.)
 Mix 4 oz shrub with one can LaCroix Berry Sparkling Water and the juice of half a lime. Pour into two mason jars over ice, and garnish with extra mint and basil leaves
.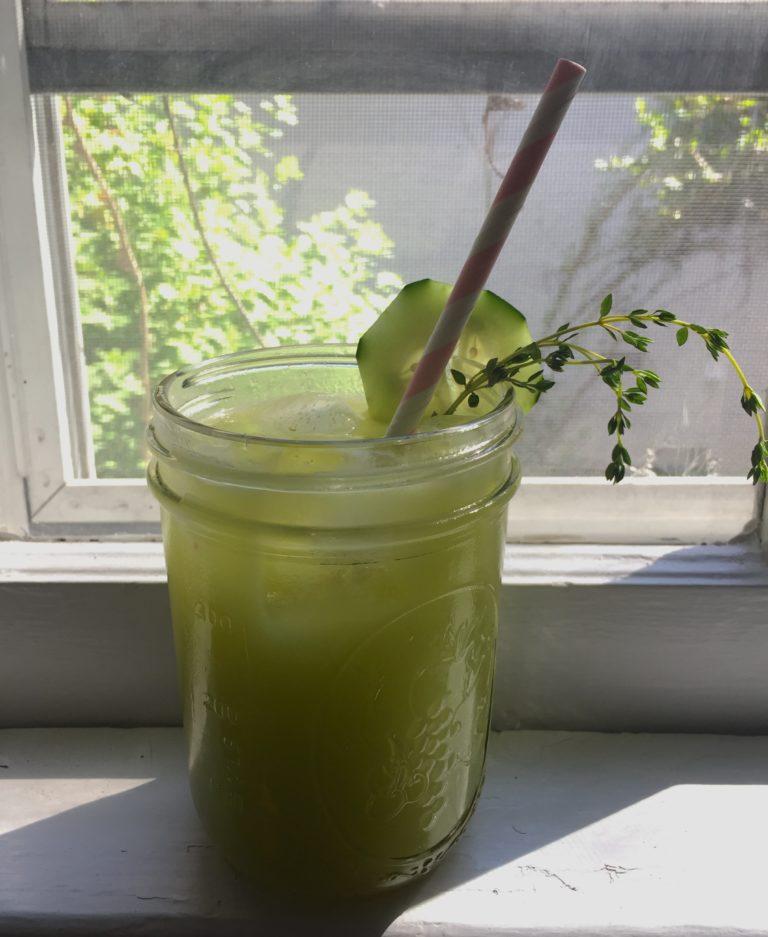 Cucumber-Thyme Lemonade
There's nothing quite like fresh pressed cucumber juice to leave you feeling super hydrated and radiant. I recommend making a large batch of juice that you can have around for a couple days to sip on, especially as the weather becomes hotter and stickier. Serves 2–3.
2 large cucumbers, freshly pressed or juiced (Yields about 2 cups)
2–3 lemons, juiced (to taste)
1-inch piece ginger, pressed or juiced
2 tsp agave
1/8–1/4 tsp all natural non-GMO food grade citric acid (Optional for added flavor and to preserve freshness)
Add a couple sprigs of thyme and let flavors integrate for up to an hour before serving.
Pour over ice into tumblers and top each with ½ a cup of LaCroix Lemon Sparkling Water, a squeeze of lime and garnish with thyme springs.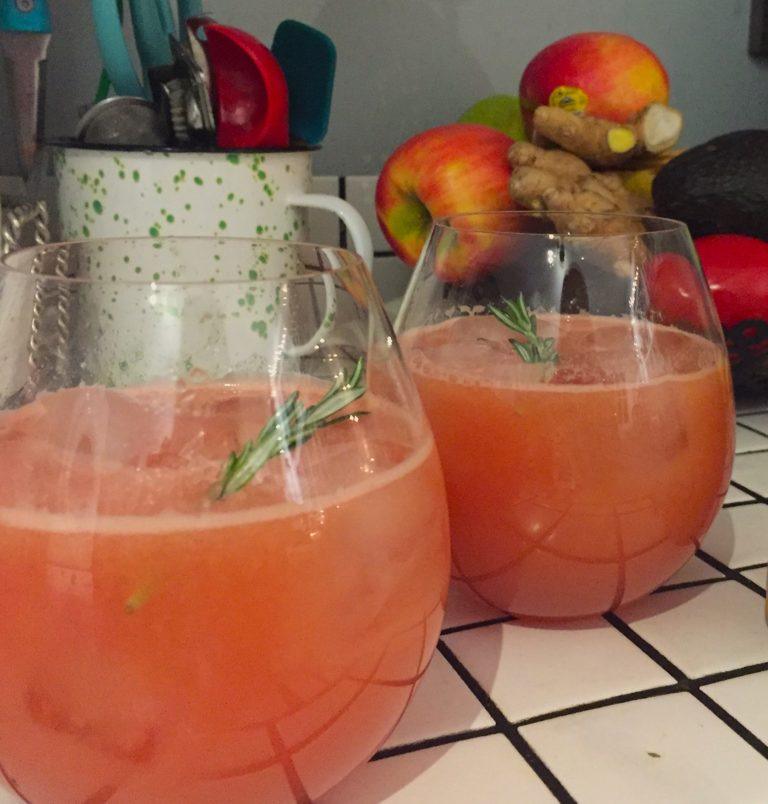 Paloma Fizz
This variation on a traditional Paloma gets an extra kick from fresh ginger. Because grapefruit tends to leave a bitter aftertaste, a quick, DIY simple syrup of agave nectar and rosemary helps to balance flavor and draws in a lovely, yet subtle, herbaceous element. Serves 2–3.
Fresh juice from 2 large grapefruits (Yields about 2 cups)
Juice ½ lime
 and add 1-inch piece of ginger, juiced or pressed
50ml simple syrup (Directions: Add a spring of chopped rosemary to 1/4 cup water and 2 tbsp agave; heat to simmer for a few min, then cool.)
Shake ingredients together and then pour over ice into a couple glasses. Crack open a can of LaCroix Pamplemousse (aka grapefruit) sparkling water and top off to your liking.
In partnership with LaCroix
LaCroix® Sparkling Water, a healthy-for-you, effervescent beverage, is a consumer-favored brand that emphasizes health and wellness. In addition to being a naturally-essenced product, LaCroix's 21 delectable delights have 0-calories, 0-sweeteners and 0-sodium.
Enjoy LaCroix, a delicious, healthier beverage for you and your lifestyle!