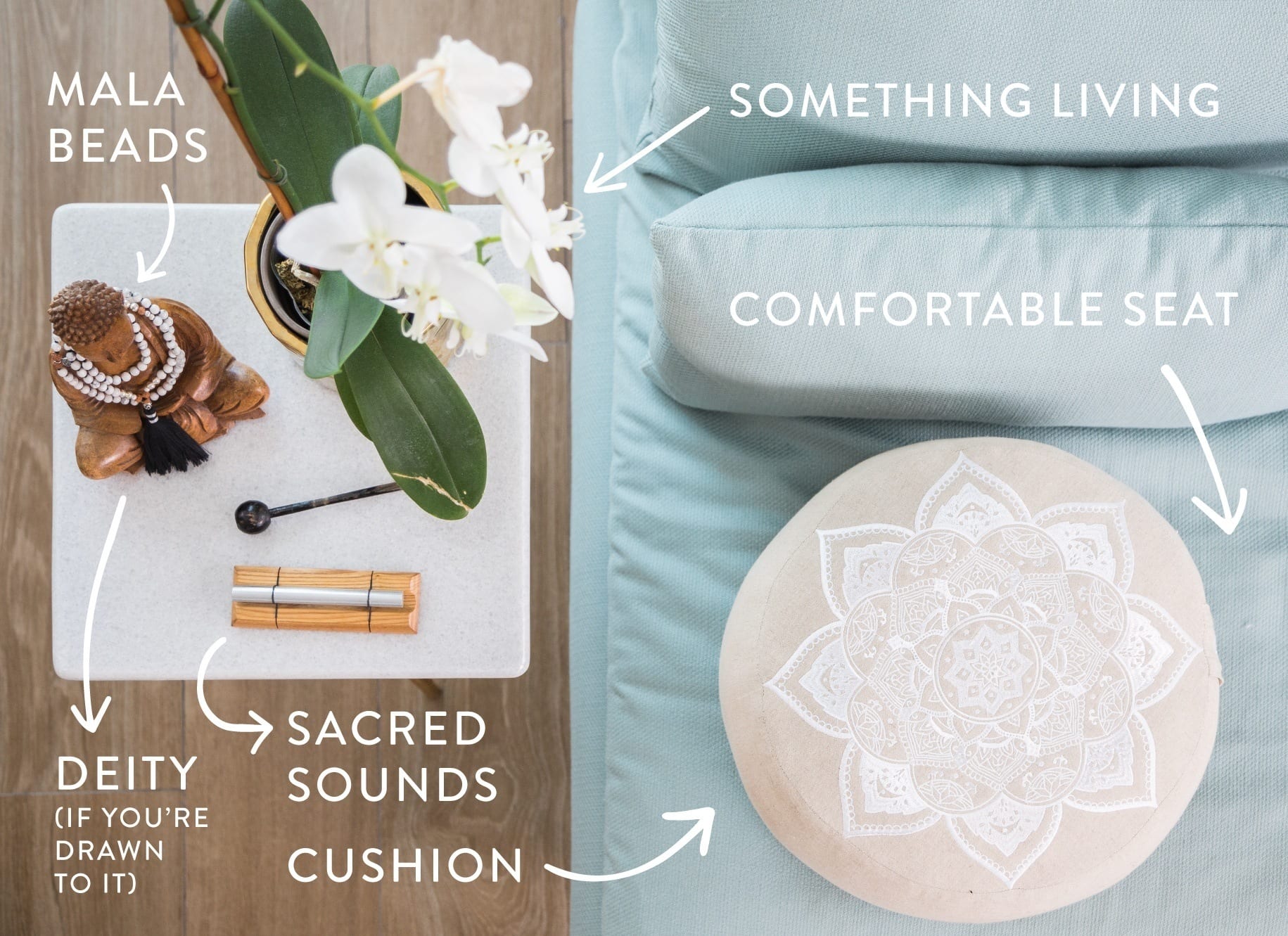 How you set up your meditation space matters. The name of the game is to feel comfortable, in order to let your mind quiet and calm. If you're uncomfortable, it's just not going to happen.
Light Watkins, founder of The Shine and host of the Wanderlust 21-Day Meditation Challenge, knows just how important this is.
A pillow, a comfortable seat are necessities. Items of comfort—like a living plant or a something you hold sacred—are great additions. Check out Light's meditation set-up above.
What's most important to you for a meditation set-up?