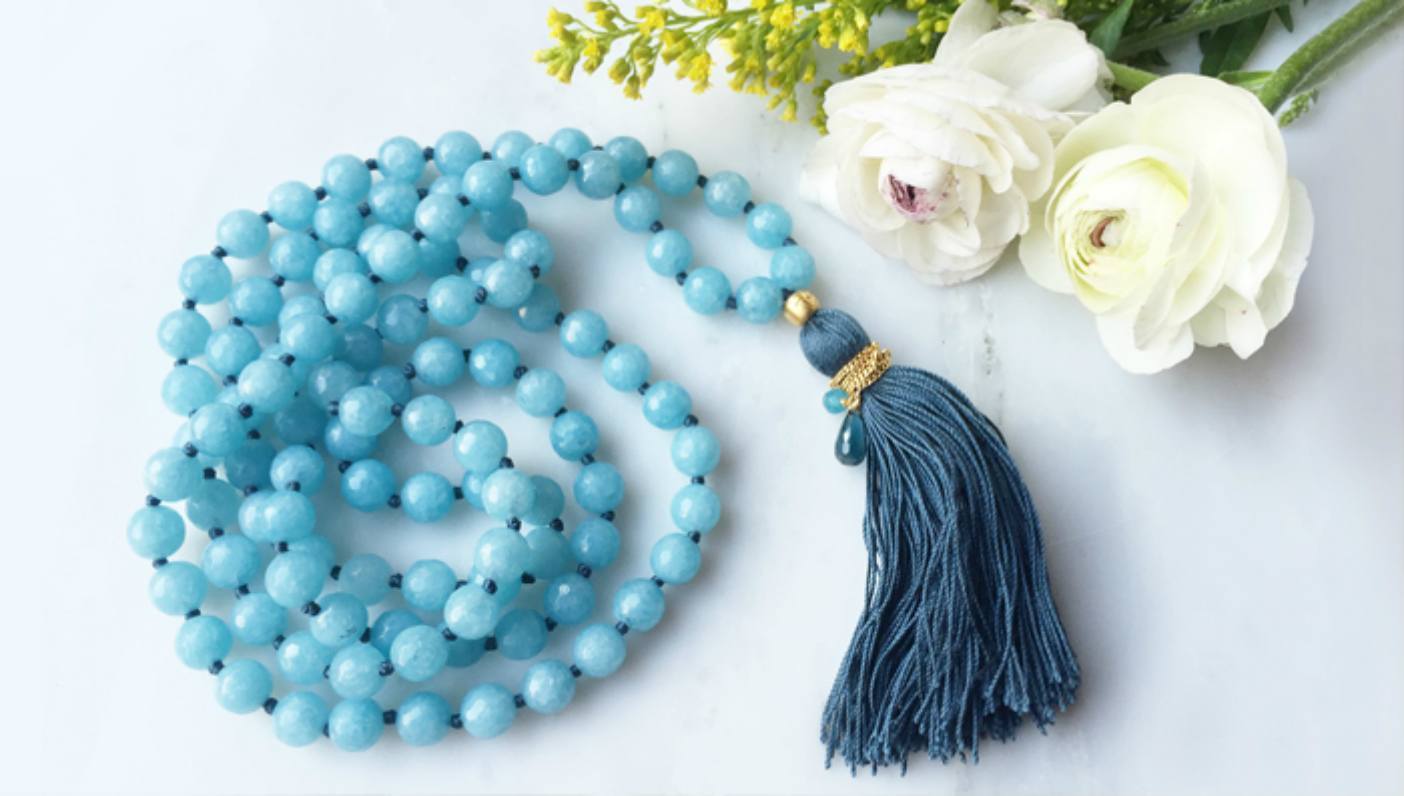 It began 14 years ago with a powerful dream and a dedicated yoga practice.
The night she graduated from yoga teacher training, Satya Scainetti received a divine message that would seal her fate: She was to design intention-fused jewelry and handcrafted mala necklaces, and donate money to children around the world. She immediately set to work creating Satya Jewelry, a collection that would gain a distinguished reputation, inspiring wearers to live their highest truth.
"I use a mala as a metaphor for life," says Scainetti. "Between each stone there is a knot; between each lesson there is a challenge." Scainetti was given her spiritual name—Satya, meaning truth in Sanskrit—when she finished her  teacher training. In yoga philosophy, satya is one of the five yamas in Patanjali's eight-limbed yogic path, which refers to the virtuous restraint from a false or distorted reality.
Scainetti took her name as a sign from the universe that her dharma was to help others live with authenticity and seek their personal truth. This is evident in her jewelry. Scainetti believes that malas are not just for meditation, but that they also serve as a tool to help manifest the best possible version of one's life.
"You can tap into just about anything you want in your life, but I think that we shortchange ourselves sometimes," she says. When we use a mala to set intentions, we begin to witness the perpetuation of self-imposed limitations, which in turn become self-defeating struggles. Awareness of these mind games is the first step toward overcoming them and being able to truly manifest our intention.
Making Your Own Mala
Scainetti likens these types of internal struggles to knots in the string when making a mala. "You tie the first knot and you think, 'Oh this is easy, I got it'—but then you get frustrated," she says. Much like a newcomer to a yoga practice, a newcomer to one of Scainetti's mala-making workshops can get stuck on these knots. "It's so interesting to watch where the mind goes when things don't work out the way we expect them to," she says. Just like a yoga class, Scainetti's mala making workshops double as safe and supportive spaces to nurture and facilitate spiritual growth.
This spiritual growth manifests in a very special product—a string of 108 beads charged with energy of the hands, heart, body, and soul of its maker. "You've infused so much of your power and energy into it that it brings out your aura," says Scainetti.
What's in a Mala?
Each of the 108 beads of the mala represent the 108 different aspects of self—the archetypes of gods and goddesses that lie within all of us. "When you put a mala around your neck and have a pure intention as a practice, that mala represents you," she said. It can be particularly powerful when fused with love and purpose, especially when worn around your neck and near your heart.
Though every stone is ripe with meaning and significance—amethyst for spirituality, quartz for heart-centered healing, black onyx for grounding, jade for creativity—Scainetti believes that stone selection should be intuitive. "Instead of asking, 'What do I need?' trust yourself—your first thought is always the right one," she said.
Whether practicing meditation, chanting, or physically stringing together a mala, each bead becomes infused by your karma. Traditionally this means that when your mala breaks, you're actually releasing what no longer serves you.
"In India they take broken malas and throw them into the Ganges and say, 'Thank you! My mala is broken and I have broken the karma!'" says Scainetti. "For yogis who believe in the power of their practice and what it can do for you, then wear a mala with that same thread of intention," she said. "You're purging karma when your mala breaks, especially if you practice yoga." Satya Jewelry restrings any broken mala, and then purifies the stones with an energy cleansing, so that the wearer can begin anew.
Satya's Higher Vision
Each piece of Satya Jewelry is made in factories in India and Thailand that maintain the highest level of environmental and fair labor standards. The mala is made from high-quality silk that is woven through each strand with a hand-tied knot between each bead. The strand is finished by a handmade tassel and adorned with the finest gemstones and materials, ethically sourced from trustworthy dealers around the world.
These ethical practices extend to the sale of the jewelry as well. Scainetti is also pledged to a handful of charitable organizations, having founded the Satya Foundation in 2004. Each year a proceed of Satya's profits go toward global causes for children like the Manjushree Orphanage in the Himalayas, Ashrams for Autism in New Jersey, and Bent on Learning, a yoga program for children in New York City schools.
Scainetti is forever committed to evolving spiritually—and for her, this is what her jewelry represents. Her company's miracle-making extends far beyond the malas it creates. As one little miracle is strung together at a time, a big difference is made in hearts and lives all over the world.
Don't miss Satya Scainetti's mala-making workshop at Wanderlust Hollywood, coming fall 2016.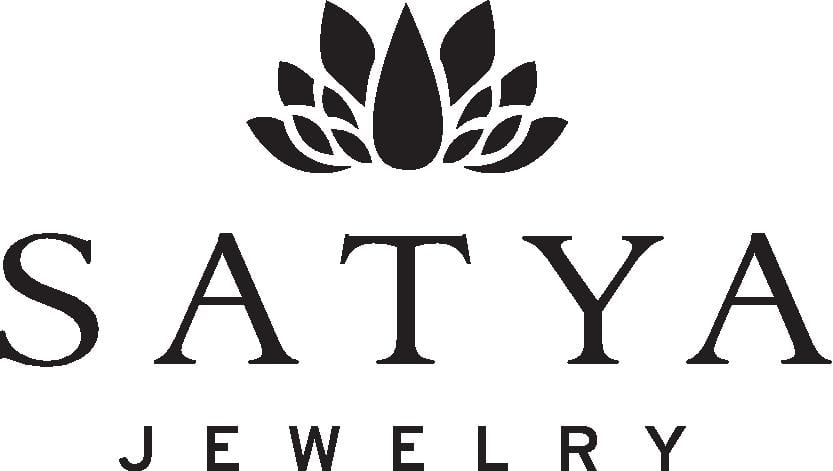 Satya Jewelry is created with simplicity, style and global consciousness. Rooted in its mission to inspire each person's own individual truth,
Satya Jewelry
brings a feeling of purpose and serenity.
Founded by philanthropist, yoga teacher, and Reiki healer, Satya Scainetti has built a devoted global following as she creates beautiful, inspiring and meaningful jewelry that resonates with each customer's own personal journey. Satya's background in social work and passion for early childhood education sparked the creation of The Satya Foundation, a nonprofit organization that provides children all over the world with hope, change and the opportunity to fulfill their destinies. Satya lives in New York with her twin sons and two dogs.