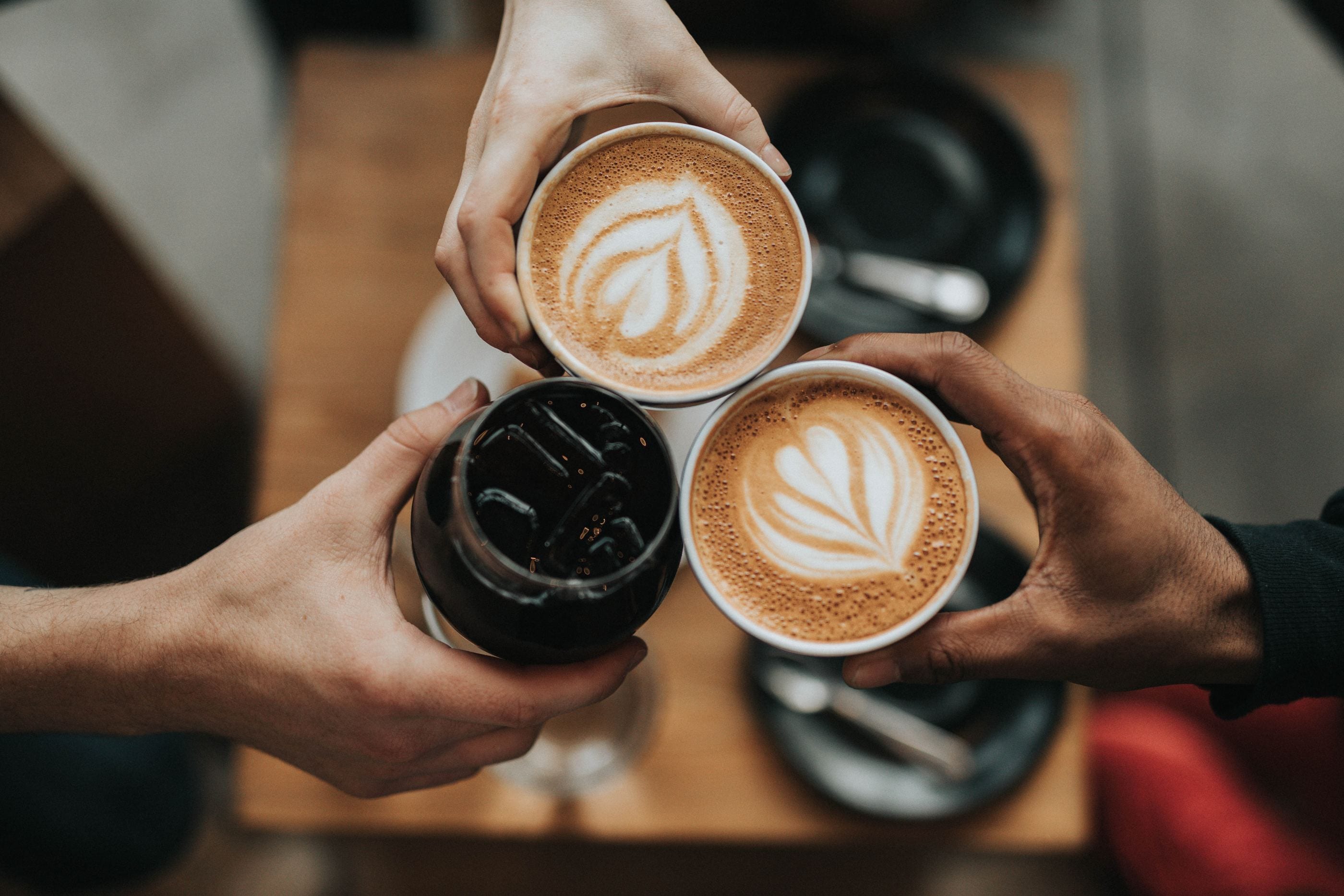 Photo by Nathan Dumlao
Catch Andrea Rice teaching at Wanderlust Stratton this summer! For tickets and more information, click here. Andrea is currently writing a book with Wanderlust Director of Content Lisette Cheresson, tentatively titled Season Alchemy: 52 Weeks of Yoga Wisdom, Practice, and Ritual, to be published in February 2020. For updates on the project, follow @seasonal_alchemy.
---
Living in a big city like Los Angeles or New York and taking a month off (like January) to detox, jumpstart an exercise program, or sober up can often mean one of two things: social hibernation or momentary relapse. While the romanticized idea of showing up at that birthday party with your Kombucha or green juice in hand because you're cleansing seems doable, when put into practice it might sometimes feel easier just to stay home.
But booze culture is beginning to fall by the wayside, with a wide range of sober, mindful, after-work activities—making happy hour a little more meaningful, and the morning after a lot more happy. Not everyone is a drinker by any means, and this social shift is welcome news, indicating that we're striving to deepen (and actually remember) our tangible connections with others.
The buzz may have started with Daybreaker, the pre-workday dance party crusade that quickly swept both coasts (I've been more than once), eventually spreading throughout major cities across the globe. It's an action-packed, sweaty, but sober, rave—glitter and all—that leaves just enough time afterward to do a little presto change-o before hitting the office. Then there's The Get Down, the feel-good post-workday dance party in Manhattan started by house music DJ Tasha Blank.
The recently unveiled MNDFL, NYC's first boutique meditation studio, has already gained a reputation for being a sober-chic place to hang and chill out, while big scale events like The Big Quiet have made mass meditations in public places a desirable activity among enlightenment seekers. Biet Simkin, a musician and founder of Center of the Cyclone, guides artistically charged meditations as part performance art, part mindfulness. Andrea Praet and Katia Tallarico lead The Uplift Project, which mobilizes the overstimulated and promises restoration and balance for today's fast-paced world—a far cry from blowing off steam at the bar and drowning sorrows in alcohol.
And this week in The New York Times, a bi-monthly post-work mindful movement known to both LA and NYC as The Shine was profiled in the Styles section—a clear gauge that sober gatherings have officially gone mainstream.
Light Watkins, a meditation teacher, Wanderlust presenter, and author of The Inner Gym, founded The Shine in 2014 to create a mindful, connected community, without all the booze. An evening at The Shine will include meditation, music, film, and philanthropic enterprises, complimented with healthy nibbles and juices—and specially sourced artisan water.
In its first year, The Shine's popularity as an aspirational gathering place to connect with like-minded individuals grew from just a dozen people to nearly 300. "The Shine started because I wanted to be more social, but I wasn't attracted to the bar scene," said Watkins. "I felt that it was hard to make meaningful connections with people who are buzzed—you're not really meeting them, but rather the slightly to heavily intoxicated version of them, which may be uninhibited and fun, but it's not real."
Watkins admitted to enjoying the odd drink to toast a celebratory occasion, but he gave up social drinking nearly 20 years ago after realizing that it never made him feel any better, but always worse. "I wanted to show up in life more authentically, so there was no room for alcohol in that equation," he said.
Booze, or lack thereof, is never discussed at a Shine event, nor is the obvious notion that everyone seems to be having a great time without it. The focus instead is on creating a normal, inclusive space to commune and exchange ideas, without all the woo-woo that is sometimes associated with gatherings among the alcohol-free, mindful/New Age community.
While for now, bars and mixologists needn't worry about losing happy hour customers, we can't help but wonder if this is just the beginning of an increasing demand for more alcohol-free zones for people to connect. Sobriety, it seems, is losing some of its stigma.
—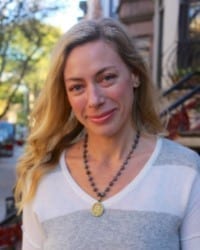 Andrea Rice is a writer, yoga and meditation teacher, and Wanderlust Festival presenter. Her articles and essays have appeared in The New York Times, Yoga Journal, The Wanderlust Journal, NY Yoga + Life, mindbodygreen, and SONIMA, among other publications. She has been teaching yoga since 2010, first in Brooklyn and Manhattan, and now in Raleigh, NC, where she currently resides. She is also co-authoring a book about the application of seasonal rhythms and yoga philosophy to modern life, which will be published by New Harbinger in early 2020. Connect with Andrea on Facebook, Instagram, and Twitter, and sign up for her quarterly newsletters on her website: www.andreariceyoga.com.