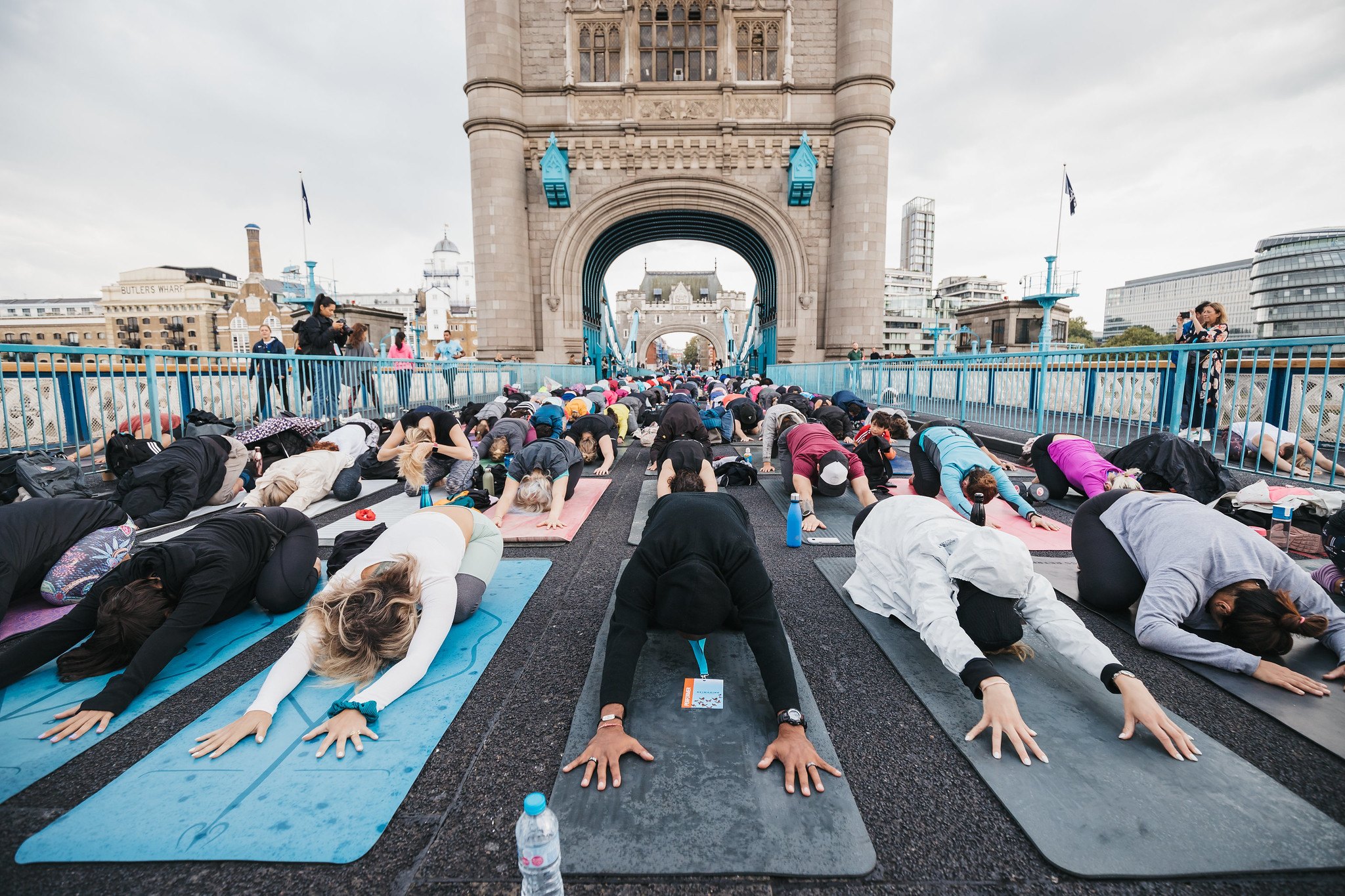 We're proud to announce the WANDERLUST HOUSE PARTIES, a series of free live classes on Instagram brought to you by Wanderlust's family of teachers.  We hope that these teachings will bring you a bit of space, calm, and resilience as we get through this challenging time together.
HOW TO JOIN
Look for the Wanderlust compass logo on the top of the screen. When one of our global partners goes live (make sure you note the start time, below), you'll see the Wanderlust logo with the word LIVE underneath it.
Tap the Wanderlust logo and tune in.
Stay tuned as we'll add new sessions to this page.
---
Thursday, May 21
7p BST ~ Neil Seligman ~ World Meditation Day Meditation ~ Watch
Friday, May 22
8a BST ~ Minnie Samengo-Turner ~ Yoga for Sports and Athletes ~ Watch
Monday, May 24
7p BST ~ Holistic Mell ~ Body tapping EFT and Alchemy Sound Healing ~ Watch
Sunday, May 31
8a BST ~ Sabine Appleby ~ Morning Kindness Flow ~ Watch
---
PREVIOUS INSTAGRAM LIVES
Wednesday, April 1
5p BST  ~ Mira Manek ~ Curry Time! ~ Appeared on WL GB IG
---
Thursday, April 2
3p BST  ~ Dirish Shaktidas ~ Shakti Dance ~ Appeared on WL GB IG
---
Friday, April 3
5p BST ~ Maggie James ~ Jivamukti Yoga ~  Appeared on WL GB IG
---
Sunday, April 5
7p BST  ~ Thimela Garcia ~ Sound Healing Meditation ~  Appeared on WL GB IG
---
Tuesday, April 7
6p BST  ~ Katarina Rayburn ~ Juicy Vinyasa Flow ~  Appeared on WL GB IG
---
Thursday, April 9
6p BST  ~ Dirish Shaktidas ~ Yin Yoga ~ Appeared on WL GB IG
---
Friday, April 10
5p BST  ~ Mariel Witmond-Bateman ~ Flow to Let Go ~ Appeared on WL GB IG
---
Sunday, April 12
6.30p BST ~ Emily Harding ~ Rocket Yoga ~  Appeared on WL GB IG
---
Tuesday, April 14
7p BST  ~ Kleem ~ Guided Meditation ~  Appeared on WL GB IG
---
Friday, April 17
6p BST  ~ Maude Hirst ~ Guided Meditation ~  Appeared on WL GB IG
---
Sunday, April 19
6p BST  ~ Dirish Shaktidas ~ Mantra Chanting ~ Appeared on WL GB IG
---
Tuesday, April 21
6p BST  ~ Anna De Pahlen ~ Freedom Flow ~ Appeared on WL GB IGTV
---
Thursday, April 23
6p BST ~ Emily Harding ~ Yoga for Runners ~  Appeared on WL GB IG
---
Monday, April 27
6p BST  ~ Mona Lisa Godfrey ~ Yoga Nidra ~ Appeared on WL GB IGTV
---
Thursday, April 30
7p BST ~ Sophia Butler-Cowdry ~ Sports Yoga session ~ Appeared on WL GB IG
---
Saturday, May 2
7p BST ~ Tracie Storey ~ "Higher Vibrational Being" Session ~ Appeared on WL GB IGTV
---
Thursday, May 7
7p BST ~ Monica Ruiz ~ Flow & Sound ~ Appeared on WL GB IG
---
Monday, May 11
5p BST ~ Louise Indigo ~ Heart Opening Yoga ~ Appeared on WL GB IG
---
Friday, May 15
8a BST  ~ Sejal Gupta  ~ Ashtanga Yoga ~  Appeared on WL GB IG
---
Tuesday, May 19
7p BST ~ Athena Ko ~ GONG BATH for Deep Relaxation with The Gong Girl ~ Appeared on WL GB IG
---