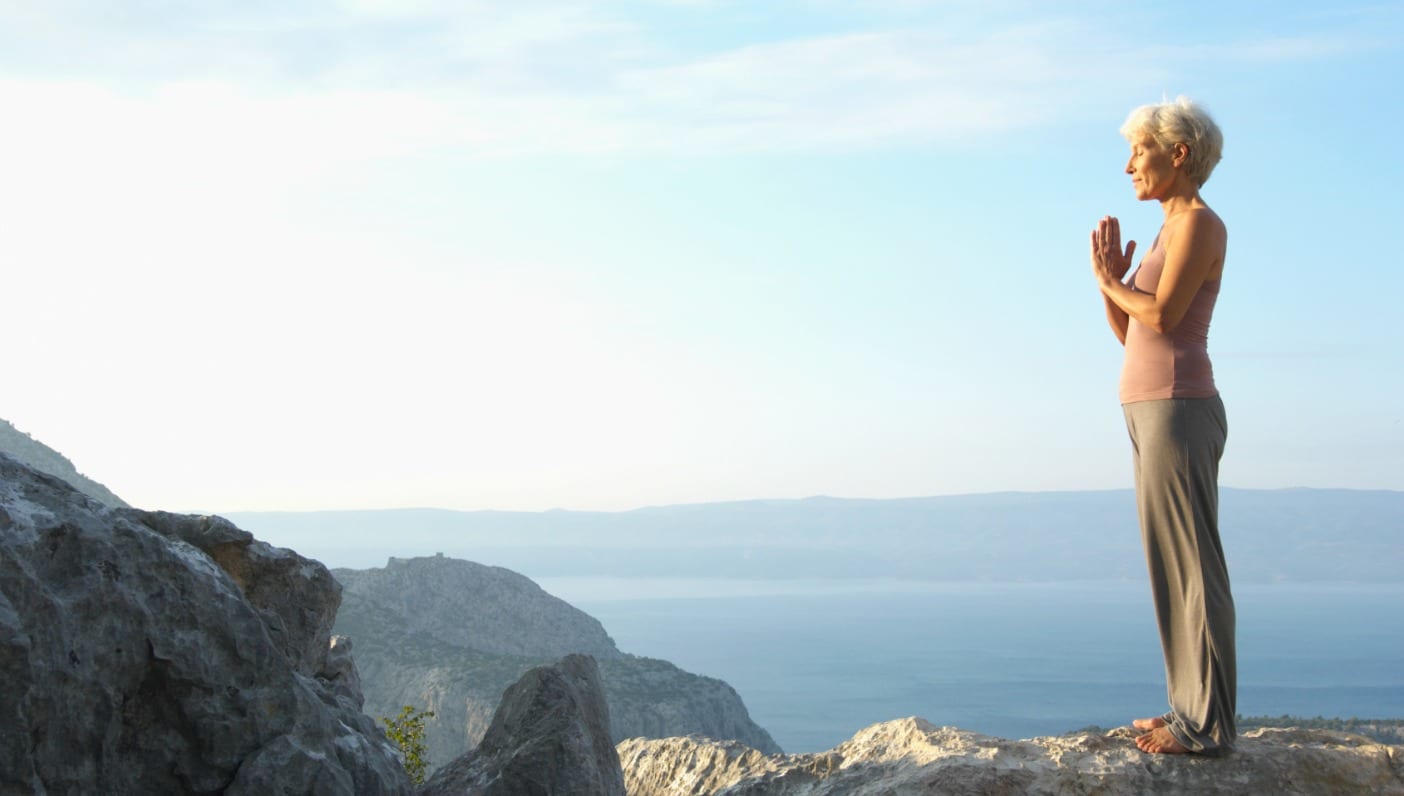 Photo via iStock
Can you really die from a broken heart? New research seems to think so. Dr. Harmony Reynolds, a cardiologist at NYU Langone Medical Center led a recent study of 20 women—10 who had suffered a medical phenomenon known as "Broken Heart Syndrome," or, stress-induced cardiomyopathy. The symptoms of the ailment resemble that of a heart attack—severe chest pains and dramatic changes is heart rate and rhythm—though no indication of blocked arteries or coronary disease is found.
Dr. Reynolds tested reactions of the women through various stress triggers, noting a direct correlation between recalling past trauma and a rise in blood pressure. Her hypothesis that mindfulness practices like yoga and meditation could help alleviate certain stress triggers and prevent a future attack were tested throughout the study.
Women, usually in their 60s and older, are often more susceptible to experiencing an onslaught of severe chest pain due to a surge in stress hormones, typically after a traumatic event such as the loss of a loved one. This is why so many women are often diagnosed—yes, by science—as having suffered, or even died from, a broken heart.
Read more about Broken Heart Syndrome from The Wall Street Journal:
There were 6,230 cases of people in the U.S. hospitalized with broken-heart syndrome in 2012, according to a recent study. Patients usually heal within days or weeks without residual damage to the heart. But complications can occur, as well as fatalities.
Broken-heart syndrome was first isolated by Japanese researchers 25 years ago, who named the condition takotsubo cardiomyopathy. Takotsubo is a Japanese term which means octopus trap, a reference to the ballooning shape of the heart during an attack.
For years, researchers believed takotsubo was linked to the nervous system, specifically that portion known as the sympathetic nervous system, which at times of stress produces a flow of adrenaline that can overwhelm the heart. Doctors often prescribed beta blockers, a type of medication that works on the sympathetic nervous system to control adrenaline and other hormones.
Dr. Reynolds and her colleagues found that each of the women who participated in the study experienced some form of impairment to their parasympathetic nervous system after experiencing individual traumas. With yoga and meditation as proven modalities to help alleviate the body's fight-or-flight stress response and improve the parasympathetic nervous system, Dr. Reynolds seemed optimistic for the posititive results these would yield for her study. Her patients reported improved stress levels, some of whom will continue their yoga and meditation practices to prevent another Broken Heart from occurring.
The Daily Mail has more on the study:
Triggers include extreme emotional or physical stress—like the illness or death of a loved one—and although patients usually heal without long-term damage to the heart the condition can be fatal.

Scientists now hope to study yoga and additional breathing and relaxation techniques to see how effective they are at preventing a possible initial or recurrent attack. The study, published in the American Journal of Cardiology, found that the women had 'reduced parasympathetic modulation of heart rate', meaning it had become less effective at calming the women's body down.
Dr. Gregg Fonarow said the study was another 'piece to the puzzle' that is the Broken-heart syndrome.

"It is shining a light on a potential explanation for the underlying cause," he said. "And will help foster additional research."
Scientists will continue to study the effects of yoga and other breathing and relaxation techniques, and how successful they are at preventing Broken Heart Syndrome from occurring or reoccurring. Though the stories we hear are often romanticized and heartwarming—the women who lost her husband and died just a few days later—if mindfulness practices can help us to live just a little bit longer and with more vitality, then what becomes of the broken-hearted…? Well, hopefully they find a way to become whole again. Chances are if they're practicing yoga, then they are well on their way.
Photo via iStock
—
Andrea Rice is the Practice and Community Editor for Wanderlust Media. She is also a writer and yoga teacher. Her work has also appeared in The New York Times, Yoga Journal, mindbodygreen, and a variety of online magazines. Her teaching style is a blend of her love for music and intuitive movement, with emphasis on core strength. You can find her regular classes at shambhala yoga & dance center in Brooklyn, and often as a guest teacher for Deep House Yoga. Connect with Andrea on Instagram and Twitter.