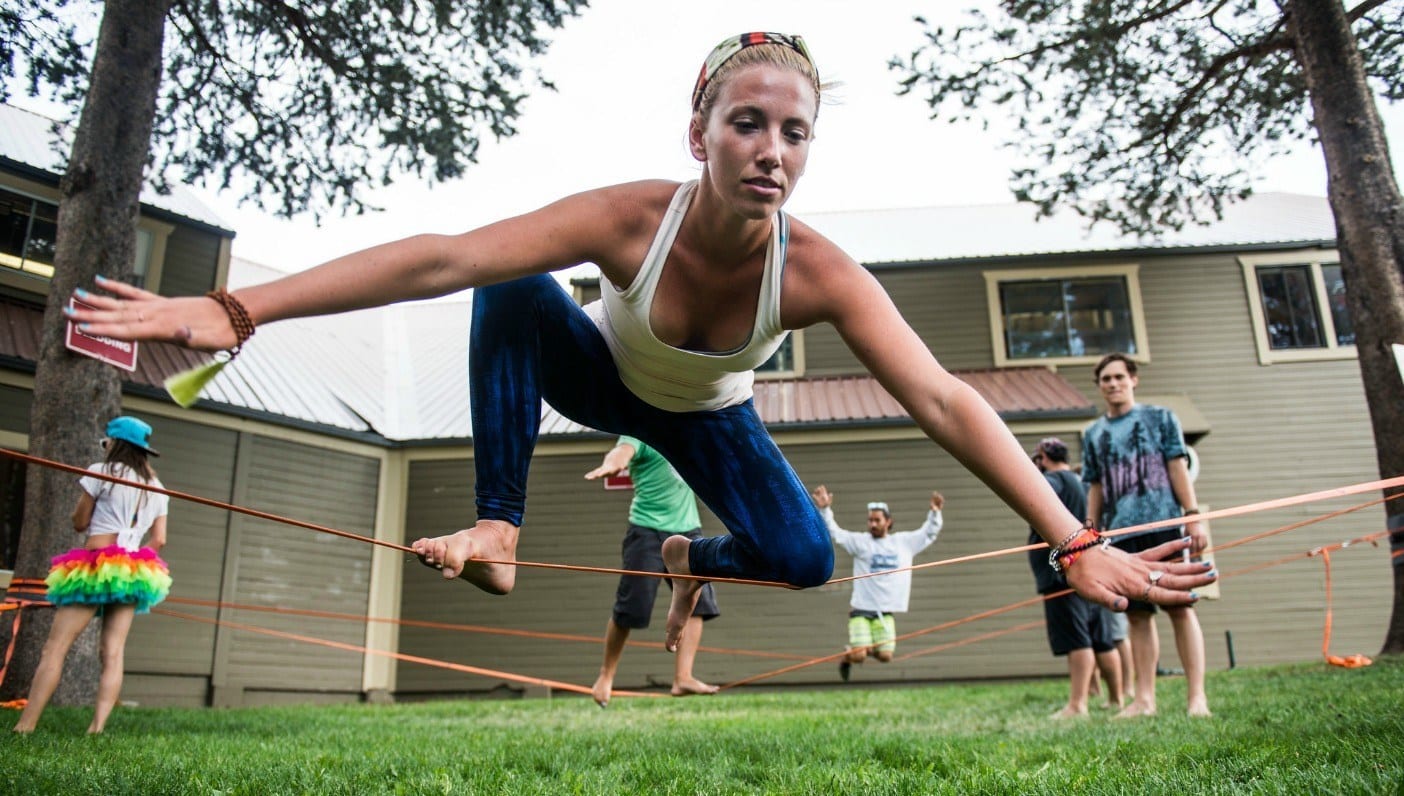 Photo by Ali Kaukas
---
There's something special about spring.
I always look forward to spring and the extra hours of sunlight we get each day. As we spring our clocks forward we also have the chance to spring ourselves forward into new projects, new places, and meeting new people. The spring season brings a renewal in nature that can engender a renewed sense of inspiration. Take the opportunity this month to break your routines, push boundaries, and try new things.
Go Outside
With daylight saving time the days become longer and everyone begins to flock outside to take advantage of the warmer weather. As people take to the streets, rooftop bars, and parks, meeting someone new to add to your tribe is easier than ever. Embrace your athletic side by joining a sports league or cycling group. Change it up by switching your morning run to the evening, and maybe asking a new workout buddy to join you. Take advantage of the outdoors to absorb as much sunshine and vitamin D as possible (but wear sunscreen!). You can visit outdoor eating venues, practice yoga in the park, or even just take a relaxing stroll. Use the change of the season to break your habit of hibernating and explore the great outdoors.
Be Inspired
As the seasons transition, take stock of your surroundings and find inspiration to take on new challenges or projects. There is a reason the word "spring" precedes so many popular phrases: spring cleaning, spring forward, spring fling. The changing of the season brings new life not only to nature but also to your outlook on life. Use this time to start a cleanse of your home, body, or mind. By focusing on a new start you can leave past habits behind and begin with new resolve in spring. Whether your medium is art, writing, dance, yoga, or another creative pursuit, take in the beauty of the changing season to inspire your passion. Seasonal changes create natural periods of self-reflection and transformation as you allow your mindset to remain as flexible as the shift in your surroundings.
Try Something New
In search of something new and exciting in your life? Talking about the beautiful weather, longer days, and spring sources of inspiration makes me excited to explore new activities, try new things, and go new places. Here are a couple of ways to try something new this spring:
Meet new people. Whether you are looking for your next spring fling or a fun friend to enjoy the longer days with, there are many ways to meet new people. Sign up for an introductory language class or running group in your neighborhood. Not only will you be improving your skills but you will also be meeting people with similar interests. You can also check out seasonal activities like farmers markets, outdoor concerts, and events in nature in your area to connect with a like-minded tribe.
Do something fun and healthy. Plan out an all-day bike ride—or better yet—an all-day yoga experience. If you really want to take the plunge, check out the Wanderlust Festival nearest you or test the waters with a Wanderlust 108—a mindful triathlon—in your area. There you can try new things like SUP yoga, slacklining, AcroYoga, hooping, and more (offerings vary by location). I'm heading to Wanderlust Aspen-Snowmass solo this year in search of sunshine, new friends, dancing, yoga, healthy food, and random experiences. I hope to see you there!
—
Cameron Cler is traveler at heart, obsessed with seeing the world and discovering ways to contribute to positive global change. As a registered yoga teacher, she balances her constant travel and work in the startup world by channeling her inner yogi and welcoming peace in chaotic moments. Her passion is cultivating creativity and inspiration while sharing travel stories, yoga classes, wellness tips, and smiles with her friends, family, and students. Follow her latest adventures @ccler.