Find your pool party vibes this year at Wanderlust Squaw Valley. For tickets and more information, click here.
---
Remember when you were eight years old, splashing your cousins with cannonballs, and sucking down rocket pops as if there was no tomorrow? Ah, the late-summer pool party. These notorious celebrations were a great way to bid au revoir to three months of vacation and squeeze in one last hoorah before heading back to school.
As adults, our pool parties can be just as (if not more) fun. They can also be out-of-control, dehydrating, and end in painful sunburns. Here's our guide to creating the best end of summer pool party—with or without adult supervision.
A Mix of Refreshing Libations  
It's not a pool party if you're not doting a cool glass of something refreshing. Great choices include kombucha mimosas or a super-trendy skin-contact wine. These need not necessarily be alcoholic, either. Sparkling water, apple cider vinegar (if you like the taste), cinnamon, and ice make for a great drink, as does a simple iced tea or lemonade. Or you could go for classic coconut water.
The important thing is that you're drinking it while lounging, dancing, or swimming. Paper umbrella optional.
A Tastefully-Crafted Playlist
Whether it's Monster Rally for 60s-inspired beach tunes, Nathaniel Rateliff for dirty bluegrass rock, or DJ Drez for chill-zen-yogi vibes, music is a key component to creating the "chill-axed" atmosphere of a pool party. Not only does this make for great background noise when you're just too blissed-out to make conversation, but it can also turn up the energy when you're on your third cock/mocktail and it's time to move those little yogi feet.
Need some inspiration for your poolside playlist? Check out Wanderlust's Spotify for some soul-filled sound sessions.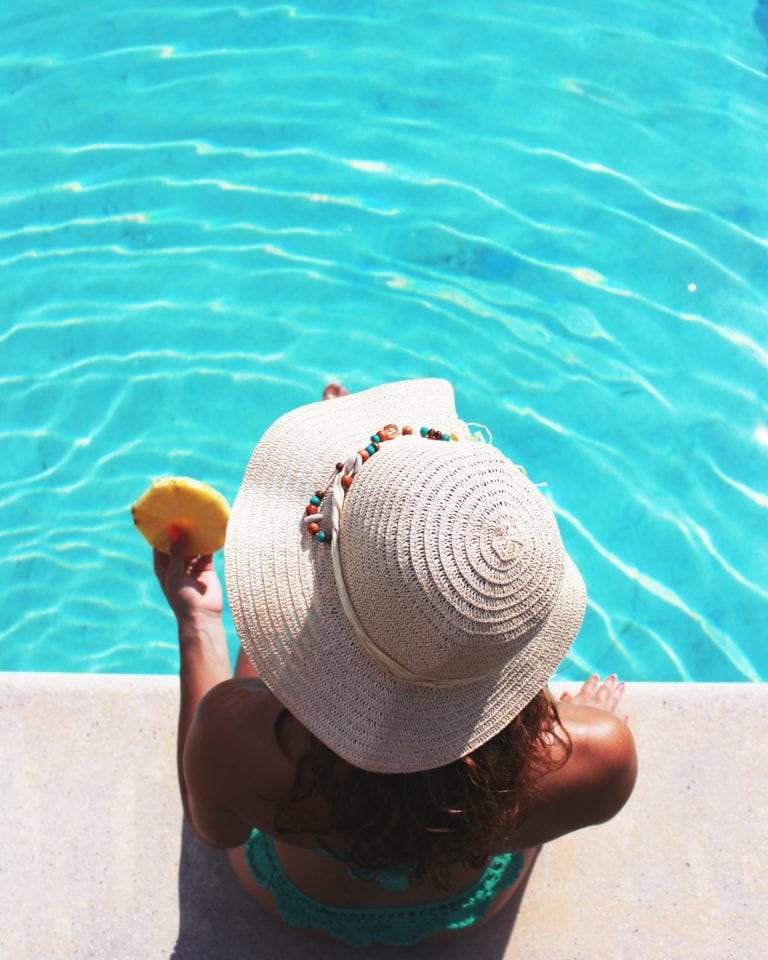 Your Maternal Instinct
You're spending the entire day out in the sun, probably dancing, maybe drinking, and definitely getting dehydrated. Don't  forget about the water inside your body as well as out! You can make the day more festive by flavoring your H20 with fruit and herbs—strawberry + basil or mint + lime are two splash-worthy combos. You can also nosh on hydrating snacks, such as  watermelon, celery, cucumbers, peaches, and carrots. Be that friend who brings her friend's snack. They may call you "mom," but who doesn't love moms?
And speaking of moms, put on your sunscreen. A peeling yogi is a sad yogi.
Giant Floaties (And Other Pool Toys)
I don't care if you're 35, pay a mortgage, or have your own business—I want you in a donut-shaped inner-tube. Pool toys are simple ways to elevate your pool party by adding a sense of play and whimsy, and they add extra seating options.
Is your pool party at a hotel? Most places totally don't care if you bring your own.
Sunshine Bright Confidence
Why is it that as soon as we mature into adulthood we find a million and a half things wrong with our bodies? Rather than spend the day criticizing your bodies, begin the morning of a pool party with some positive affirmations to ensure for a day of self-love. If you're really susceptible to low self-esteem, you can also increase your comfort level spending a few hours in your swimsuit before the actual big day. Notice the various parts of your body and send them some kind words. 
And never underestimate the value of a sincere compliment. If you notice your friend is looking super fly in her new high-waisted suit, tell her! Spreading love makes everyone feel better.
—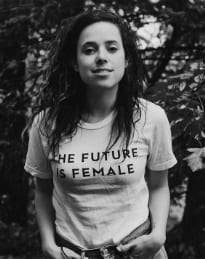 Amanda Kohr is the editor at Wanderlust. You can find her exploring new highways, drinking diner coffee, and on Instagram.