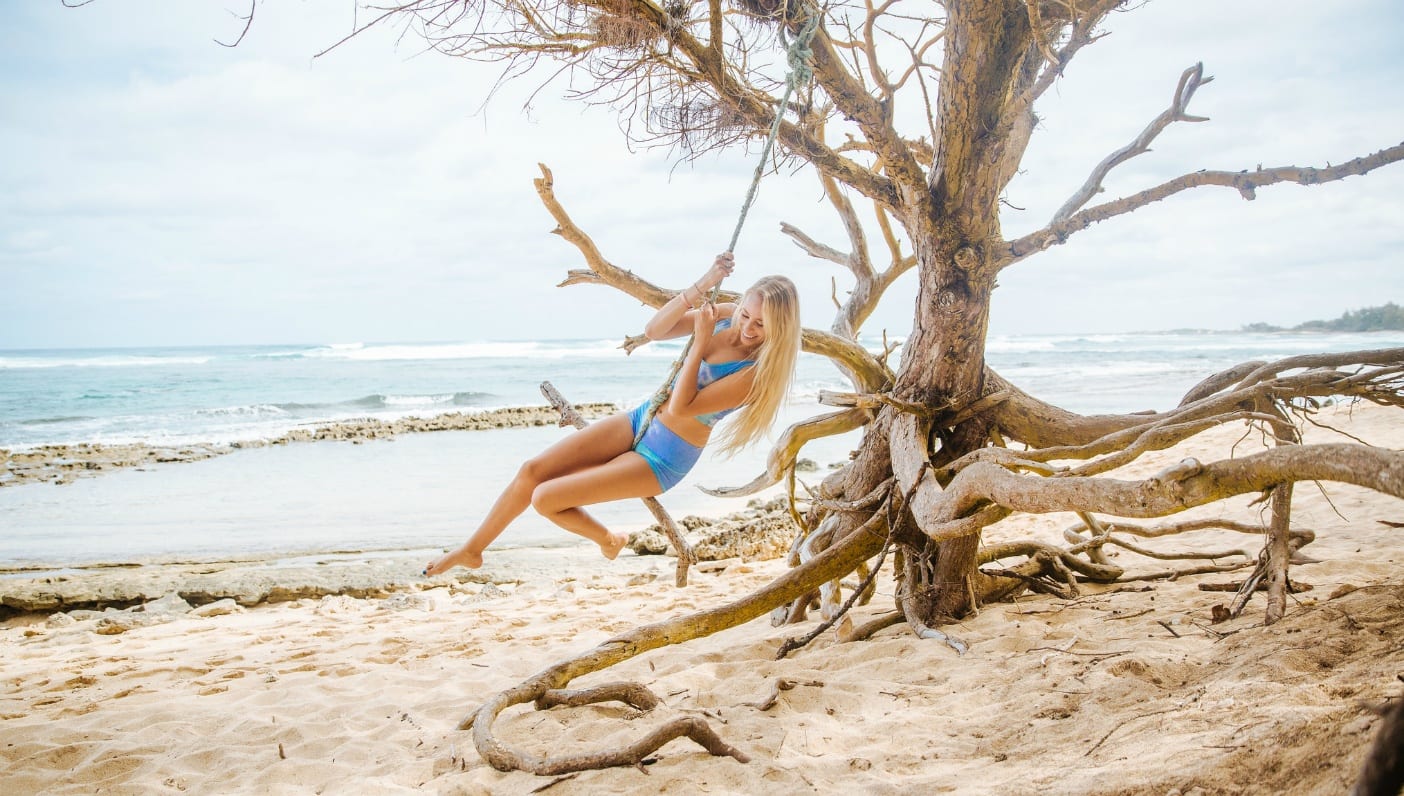 Photos by Melissa Gayle
Discover all these gifts—while also enjoying the gift of mindfulness—with us at Wanderlust O'ahu this spring. Featuring Eoin Finn, Ana Forrest, MC Yogi, and Schuyler Grant, you won't want to miss this lineup. Tickets on sale now!
---
"What brought you to the islands?"
I received this question almost daily when I lived in Hawaii. I always responded with "Hawaii chose me" because the idea of traveling Hawaii, let alone moving to a tiny island in the Pacific hadn't crossed my mind until the opportunity presented itself. I moved to Oahu after receiving a volleyball scholarship to Hawaii Pacific University. California born and raised, my roots were strong, but my desire for adventure proved stronger. After a short deliberation, my parents and I boarded a Hawaiian Airlines flight with 3 suitcases each (I actually packed sweaters, don't ask what I was thinking), and thus began my journey of living in The Aloha State.
The first two years of island life were a whirlwind of school, volleyball practice, and traveling. It wasn't until I graduated and ended my athletic career that I found time to follow my island curiosities. I had thought that I would return to California and jump straight into a job that used my public relations degree. But the more time I spent on the island living sandy, salty, and a little unconventionally, the less I wanted to leave. I went from considering moving back to California to redefining my home as Hawaii.
I settled into a new routine quickly and naturally, and found the gifts of Hawaii both tremendous and subtle. Below are just a few of the gifts I was so fortunate to receive from my island lifestyle.
The Gift of the Aina

I was overwhelmed daily by the unbelievable beauty of the aina (the land); the incredible watercolor sunsets that illuminated the sky, the Koolau Range that protruded through the middle of the island, and the hypnotic flow of the waves crashing onto the beach.
An average walk down the street turned into a party for the senses. I became intoxicated by the sweet smell of a plumeria or jasmine plant and my skin was tickled by the trade winds that blew warm heavy air through the palms.
I came to cherish Hawaii's magic moments as everyday occurrences and I sought them out. The aina's artistry was everywhere, but I learned to conscientiously put myself in the way of its beauty. I kept my eyes open, absorbing the brilliance of a powerful landscape that burst from the ocean millions of years ago.
The Gift of Ohana
Investing time and energy into relationships, I received the gift of ohana. Ohana is defined as family, or those you choose to call your family. Oahu is a diverse island, accommodating locals with a variety of ethnicities and backgrounds as well as "haoles" or non-natives. For the transplants like myself, school, surf, and getting out of the cold seemed to be the top three reasons to move to the island.
Regardless of the reason, it was easy to bond with people over a shared love of our permanent or semi-permanent home. It didn't matter if you had 'true' relatives living there or not. You found and created your own. The friendships I established in Hawaii are some of the strongest, most fulfilling relationships in my life. Even though most of us have moved away from Hawaii, our shared time and experiences there bond us for life.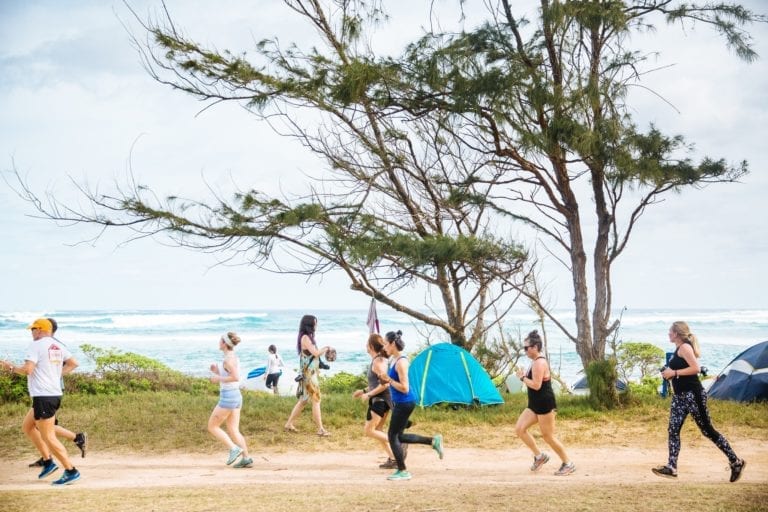 The Gift of Simplicity
Living in Hawaii doesn't exempt you from the various stressors of life—but I would say it makes them easier to deal with. I faced the normal challenges of work and paying bills, but my lifestyle was beautifully modest. I enjoyed the island's free offerings like hiking and taking a daily dip in the ocean. I ate a straightforward and nourishing diet full of fresh island fish and fruit.
I didn't need to fill my closet with expensive fashion because I was in a swimsuit 50 percent of the time. It was easy to unplug from technology. Nothing on my phone or computer could be better than the feeling of sun and salt on my skin. The chaotic pace of life back on the mainland didn't seem to exist in Hawaii.
Rediscovering the Magic of Hawaii
After seven years of living in Hawaii, I said aloha to the islands and moved to Seattle, Washington. It was a jarring change, but I held space to miss Hawaii while welcoming a new chapter in life. I made a promise to return every year—preferably in winter when I needed a respite from thirty degree temperatures.
When the time came to return for a week long vacation, I was eager but anxious about going back. Would I recognize the Hawaii I loved and parted with? Would I still see the magic and not be jaded? Would I be treated like a tourist visiting and not a past local who cherished the island?
Within 24 hours of landing on Oahu, I received all my answers. The Hawaii I loved was still there, beautiful and magnificent as ever. There were distinct changes, but the spirit of the people, the energy of nature, the life of simplicity, all of this had remained. I slipped back into the rhythm of island living, and gave thanks for the lasting gifts Hawaii has given me.
—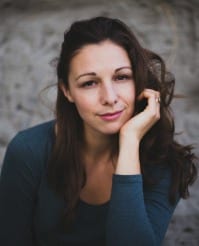 Leslie Carvitto is a freelance writer and photographer based in Seattle, WA. She is fueled by creativity, community, coffee, and the great outdoors.  A traveler at heart, she's constantly adding stamps to her passport and seeking out adventure at home and abroad. Follow her travels at Forever Stoked and Instagram.