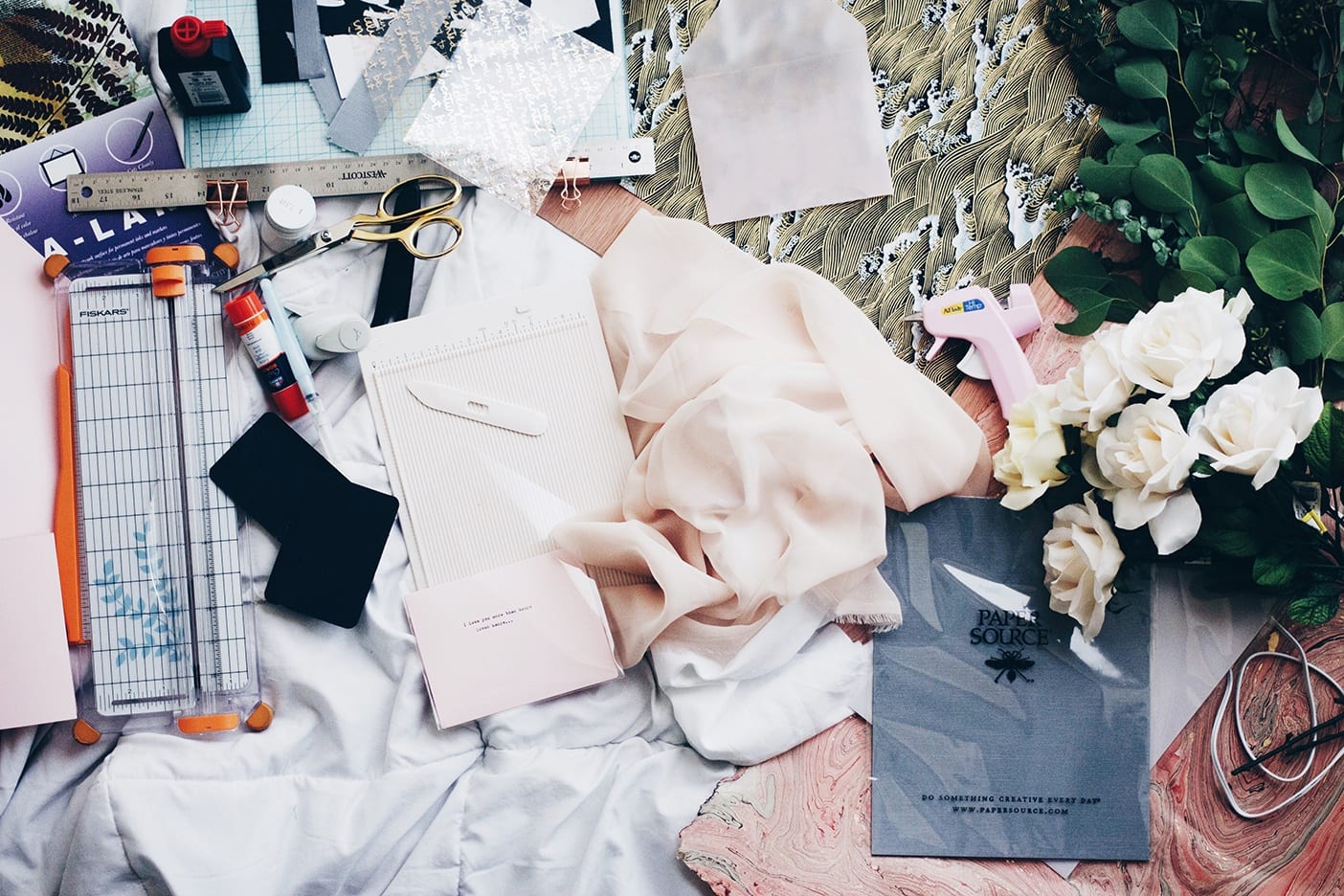 Photo by Jazmin Quaynor
When I was a little girl, I never really understood my dad's quirky gift requests. As I'd fish for some hints as to what he would want, he'd cooly reply, "just write me a card and maybe bake me a cake." Not very helpful—as much as I loved eating raw cake batter. But I get it now. Dad wanted something from the heart. Enter, DIY gifts.
A stranger walking down the street could look my dad up and down, assume he's a size 'large' and then go purchase him a new flannel or t-shirt. What a stranger could never do is write my dad an authentic card describing fun times we'd shared, or a small note of love that pours of the pen to paper. He still has these cards saved in a special place, but I couldn't tell you where any of the purchased gifts have ended up.
Moral of the story: homemade gifts can say a lot.
This holiday season we are pitching the idea of DIY gifts for one and all. Not only will the gift have more meaning behind it, but you can have an amazing time creating these holiday presents. Pick a date, turn up the holiday jams, and put on your comfy clothes—it's crafting day. Maybe invite a friend or two to join in and turn it into a party! Regardless of how you craft, below are some ideas to help get those creative (and considerate) juices flowing.
Recipe Book
After all, 'tis the season of baking, cooking, and eating! Put together a recipe book that organizes all of your friends' or  family's beloved holiday favorites. There are so many ways to customize this DIY—you can make it as a binder or photo album, you can choose to type or write the recipes.  We think the real topper is pulling some old holiday photos to include in the book and some of your favorite memories that correlate with each recipe. Get cookin' and shared that edible love.
Candles
Homemade candles are easy to make and amazing presents for folks you're not super, duper close with to.  Alternatively, you can personalize them special by playing with scents. We love the idea of making it 'you'—if you're a beach girl, maybe making smaller candles inside shells you have found on the shore. You can also make them in mugs, tea cups, or in mason jars and create your own label for them.
Smudge Stick
Pull together this person's favorite dried herbs and create a custom smudge stick. Lay out one twelve inch long piece of cotton twine on a table. Next, lay a small bundle of the dried herbs on top of the twine. (We recommend using some lavender and small roses as well to brighten it up.) The herbs should be cut about 8" in length and the bundle can be around 1" in diameter. Wrap the herbs up tightly with the twine and use another piece and then add the sage leaves to the very outside and wrap with another piece of twine—using more as needed.
Spa Kit
Do you and your friends love the spa and being pampered? Put together a homemade spa kit. (Just remember, everything has to be made by you!) This can include soaps, face masks, hair masks and body mists. Find some cute jars to recycle and use—jam jars work well. Perhaps the gift even ends with a mani/pedi night for the two of you.
Custom Cookies
Make some cookies that represent you or your loved one. A surfboard, a gingerbread in tree pose, the letters for "OM"… You get the picture. Unique designs will make your cookies special and add a beautiful touch to your homemade goodies. And the wrapping? Get creative! Tie them up with some hemp, holly, flowers—make it personal.
Photo Album
It feels like everyone takes photos these days but no one actually prints them. Put together an album for your friends and family that recaps the year. You can add subtitles, ticket stubs, postcards and notes to make it even more special.
The beauty of a DIY gift is everything is up to you. There will be room to play and get creative, so take advantage of this and tailor your DIY to the special person receiving it. Not only will you be giving a gift made with your own special touch, but you'll be giving a gift that no one can replicate—and hopefully making some fun memories while creating it.
What homemade gifts are you working on this year?
—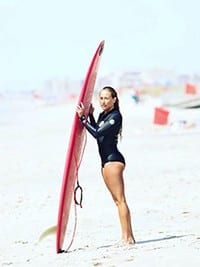 Dominique "Nico" Klimek grew up in Jersey and works full-time at an advertising agency in Manhattan. Outside of work, Nico teaches spin and yoga and is a team rider for Hamboards.  Depending on the season she is either surfing, snowboarding or skating. This past September, Nico hosted her first retreat in Strathmere NJ that focused on brining women together and empowering them through yoga, surfing, and skating. She is eager to host her next retreat and continue her yoga journey at Hosh Yoga in Brooklyn.