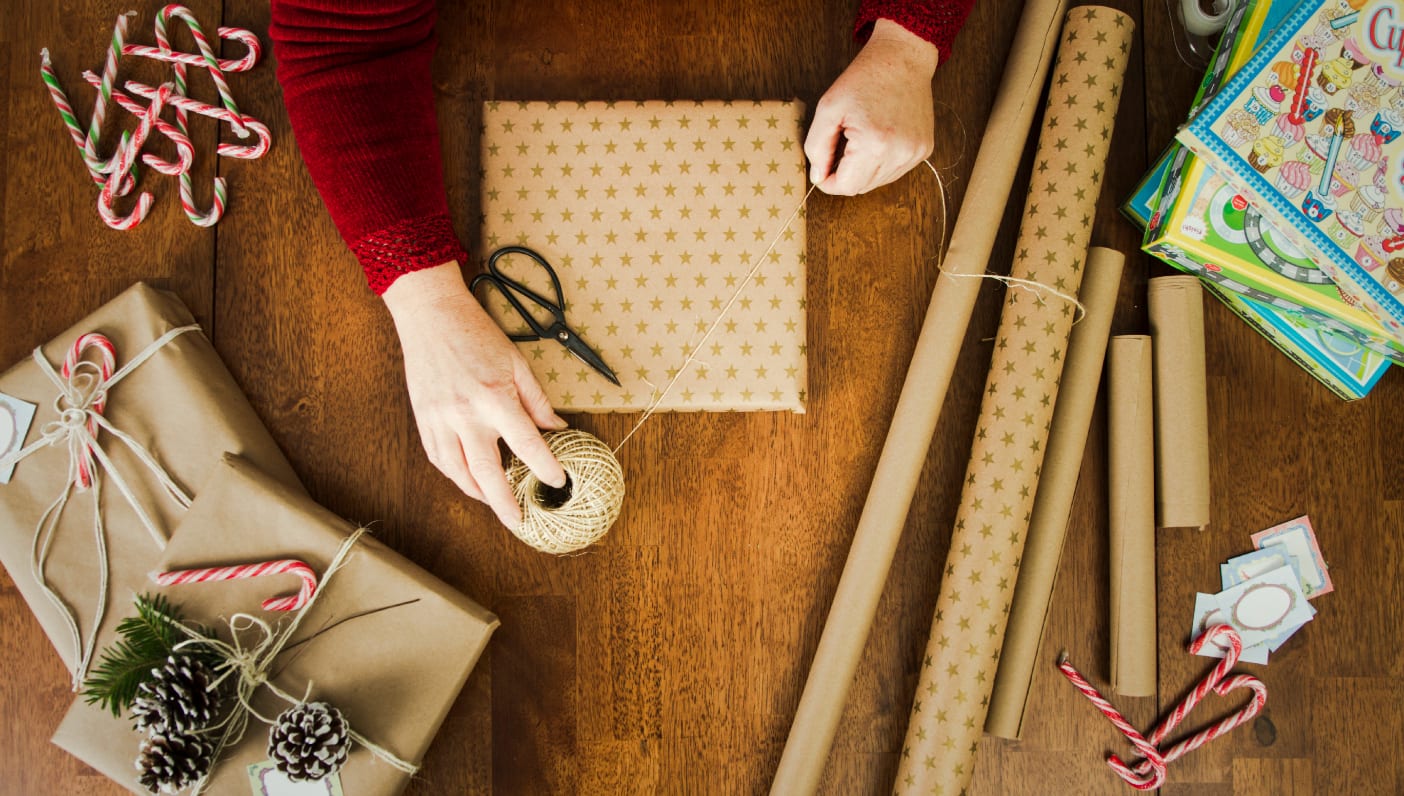 Photo via iStock
The holidays are a beautiful time of year, full of love and good intention. It's also an easy time of year to fall prey to the mad rush of activity and consumerism that so often accompanies the season. Gifting doesn't have to be that way. When we focus on love and good intention when sharing gifts, we harness the true spirit of the holidays. Gifts then become a powerful act of gratitude and acknowledgment, an act to be cherished instead of an obligation or burden. And yes, this is true even for that office party secret Santa gift swap.
Give something handmade.
Nothing is sweeter than an item made by hand. Whether you did it yourself, or bought it from a small artisan company or local art show, handmade gifts have an inherent positive (and creative!) intention. A great bag, scarf, or pair of earrings becomes even more beautiful when you know that someone took the time to make them by hand, with the intent that you would feel more beautiful, warm and cozy, or authentically represented when you wear it.
Give a gift card.
Gift cards may have a less-than-great reputation. Yet they can be immensely empowering and generous gifts, especially for someone in the middle of a life-changing financial risk like starting a company or going back to graduate school. The intention comes with the story behind the particular gift card. Have a reason behind the card, wrap it in a box just like any other gift, and let the recipient cherish the fact that you gave her something beautiful along with autonomy and the power of choice.
Buy a gift card to someone's favorite store—the one you know she loves but feels guilty going into—and schedule a personal shopping experience to go with it. You could also make the gift card for a specific amount and include a note telling him why you chose that amount. Here are my fave examples:
Three yoga classes at the studio down the street she's been wanting to try.
The exact amount of that new pair of running socks that comes in 10 different colors.
A week of green juice smoothies at his favorite juice bar.
Gift them an experience.
Our most precious resource these days is time, and so often we don't stop to take a little time for ourselves until we are forced to do so. Especially if you are gifting on a budget, this gift can be priceless. Watch the kids. Schedule one-on-one time. Plan a trip. Do the dishes.
If you're shopping for the person who has everything or who has no space for anything, an experience is a great way to get around that pained moment when she opens the box and her expression unambiguously says: That was so sweet, but what am I ever going to do with another blue sweater? Concert tickets, a spa session, or private yoga class are all great gifts that show you were paying attention enough to know what the person would love, but also that you realize some of the sweetest things in life aren't physical objects.
Gift a story!
So many companies today have great stories behind them. Think about what the person loves, and then look for a company that resonates with that purpose or passion. Make the story of where you found the gift as important as the gift itself. Does she really love beautiful fabrics? Find a company that does all natural, handwoven blankets. Has he always wanted to travel or work in a certain country? Give him something from a store that donates back to a charity in that area. Is she fiery about women's rights? Gift her something from a company that works to make life better for women in underserved communities or developing countries.
Go back to the beginning.
If you're still stumped, just remember that nothing makes a gift more powerful than the sense of being seen and remembered. Go back to what you have in common and start there. Did you have a favorite CD you both loved dancing to in high school? Was there a piece of jewelry or clothing that your little sister always used to steal? Did you always run into your co-worker as you were both making afternoon tea? Look for things that represent your story together and then use those moments in your gift to reinforce your relationship. Attention is love.
This year, instead of circling the mall a hundred times waiting for inspiration to hit or shopping at the last minute and grabbing any old thing left after the holiday rush, try one of these tips. It will make your holiday brighter all the way around.
—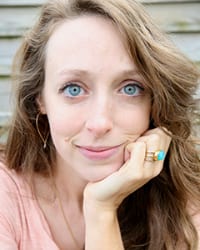 Renée is a trained economist, yoga teacher, writer and entrepreneur. In 2013, she founded Soulié, a social enterprise working with artisans, nonprofits and entrepreneurs to create one-of-a-kind, breathtakingly beautiful yoga and lifestyle products. You can find Renée's personal travel blog documenting her year on the road from 2011–12 at wanderfull365.com and learn more about Soulié at renee-soulie.com.