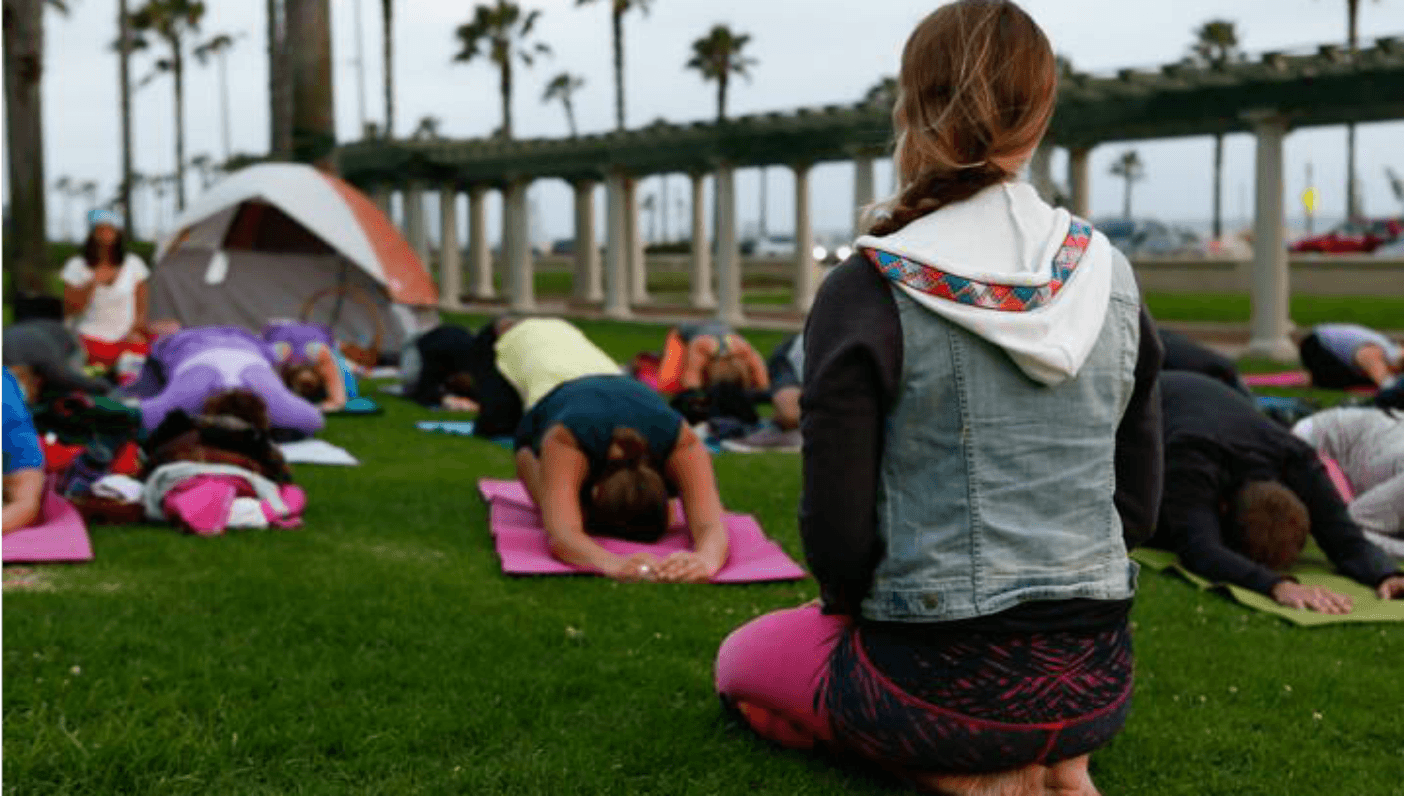 "I hate public speaking."
This has been my story since I was 14 years old. From the first time I felt my heart pound and my cheeks blush and I felt… stupid.
It got worse and worse from there. I remember working all day on a paper I was to present in my college lit class. I spent so much time making sure the concepts were solid and my writing was concise. But then I stood up and shook and stuttered my way through the whole thing. Afterward the professor raised his brows as he asked, "Um, what just happened?" The hardest part was that I had absolutely no idea.
I'd constantly Google "getting over fear of speaking in public," and it seemed my only options were Toastmasters, thinking different thoughts, or just doing more of it. (And apparently a magic pill called Propanol.) If I'd ever been told that I'd stand in front of more than ten people and speak, I would've given you an exasperated look and a big "no way Jose." Regardless, I was dead set on solving this problem. 
When I completed my yoga teacher training more than eight years ago the biggest hurdle between me and teaching was my fear of speaking. I stopped trusting myself because it seemed that every time I opened my mouth an imposter had hijacked my body and I was unable to convey what I so badly wanted to say. I claimed that I wasn't actually interested in teaching and I was just there to deepen my practice. This was partly true—but the more I learned the more I wanted to share.
After I got my certification, I was asked often to teach an evening class are busy studio down the street. I always had a reason why I couldn't: I feel sick. I have an event. I have to wash my hair (OK, I didn't go that far.) This often wasn't the truth. The truth was: I was scared shitless.
My body has a physical response to this fear. My heart beats like a 200-pound hummingbird. My skin grows hot and red. I feel faint and foggy headed. Rather than be sweet and inquire where this fear was coming from I'd berate myself for being a failure. I'd shrink to fit the fear. I came to reside there.
This self shame may not seem very yogic. Self-love is an important part of practice—and this kind of doubt certainly wasn't it. But just like finding our edge on the mat and eventually breaking new ground and trying on new perspectives, so too was my journey to overcoming this fear.
The bottom line: You just have to do it.
I still get butterflies when I get up to teach or am describing a new concept to a room full of people. Now, however, I remind myself that these butterflies are a reminder that I'm doing what I love, that I'm excited and challenged by it, that I'm most certainly pushed past my own self-imposed limits. Just like any evolving practice there are days that are more challenging than others. I remind myself again and again: Fear is just excitement without breath.
Today I stood in front of 1,000 people and spoke with confidence. I had butterflies in my stomach and they felt strangely good. I didn't medicate. I didn't shrink. I started my day the way I usually do—with an Americano and some meditation. And I allowed myself to feel gratitude. Gratitude for working hard and being brave and expanding.
So hey, you. I'm really proud of you. It would've been easier to be quiet. To hide out. You were really good at that. But you are learning so much on this journey. Continue to trust and be led and unfurl.
You are always bigger and more beautiful than your fear.
—
Mary Beth LaRue is a yoga teacher, writer, and lover of avocados, homemade chai tea, and hip hop. She's an Iowa girl living blissfully in Venice Beach with her husband and their lovable English bulldog, Rosy. You'll find her riding her bike, going to the farmers' market, and taking road trips with her fam. Whether it's through a sweaty yoga practice, a gratitude meditation, or a conversation over coffee about life goals, her mission is to lead people toward their bliss. During her journey of teaching yoga for almost a decade, she's traveled the world teaching yoga to professional cyclists and designed custom yoga programs for the Down Syndrome Association of Los Angeles and more. Go visit her classes atWanderlust Hollywood.