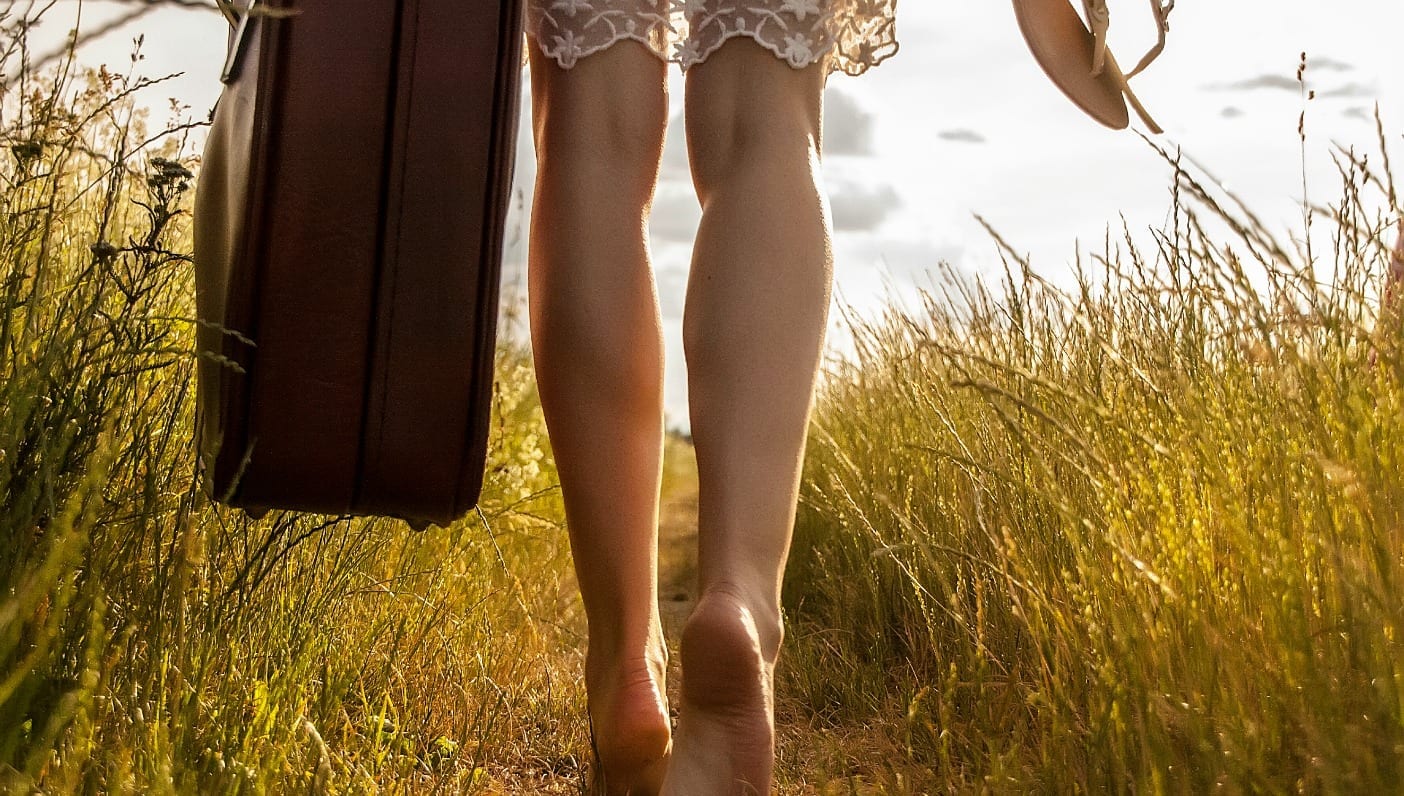 Photo via iStock
"Don't settle. Don't finish crappy books. If you don't like the menu, leave the restaurant. If you're not on the right path, get off it." – Chris Brogan
I was raised with the immigrant mentality of work harder—and then work much harder—and above all else never quit. I associated shame with quitting, and quitting with being ashamed. But while you certainly aren't going to get A's and B's by quitting, or get into the college of your dreams by quitting, or let alone land your dream job—is it possible that you could live your happiest life by selective quitting?
What if we aren't quitting enough—and not the other way around?
Maybe instead of reading articles titled "Why You Should Stay in Your Job" or "How to Know If You Should Remain in Your Relationship" we should instead consider "Why You Should Quit Your Job" and "How You Know You Should Quit Your Relationship." We need to stop allowing ourselves to be shamed by quitting things, people, and situations that don't support our happiness. Life is simply too short to settle.
"Employ the power of positive quitting. Most of us view quitting as something negative, but it's not. 'Winners never quit,' we're told, when, in reality, winners quit all the time: choosing to stop doing things that aren't creating the results they desire." – Jim Allen
But quitting is not the same as giving up—that's where we get confused.
Quitting can actually speed up the process of achievement. Your energy isn't going to be wasted in doing more of the wrong things. Your soul knows when you should quit, but your mind keeps you engaged because of the fear of shame. So quit being ashamed and accept that there is no failure, only effort and result. And if the effort you're making towards a goal is no longer inspiring, give yourself permission to quit that one and make space for the intention that fits you today. Choosing to quit is not the same as failure—far from it. The archaic definition of "quit" is "to behave in a specified way." It is intentional and you are in charge.
Think of it like this: If you're telling yourself "you can't quit," what does that say about the state of your health and your ability to live from intention? Nothing is more disempowering than saying we "can't" leave this job, person, or habit—as if it controls us and we can't do anything about it. It starts to sound a lot like addiction.
"When you quit all the things that aren't working for you, when you quit tolerating all the negative things that hold you back, you'll create a positive 'charge' in your life as well as create the space in your life for more positive experiences." – Jim Allen
Quite frankly, forcing ourselves to do things that no longer spark joy is exhausting. Why don't we quit? Because we all form habits as we go through life, but even our good habits keep us from growing spiritually. This is because habits are, by definition, an attachment to a pattern of behavior, or a form of dependence. This includes not just our attachments to material objects (like "needing" chocolate), but also attachments to only seeing things in one way, or repeating the same thoughts over and over. A key benefit of quitting is the opportunity to break our attachments. Only then can we begin to allow true spiritual growth and joy to bloom.
15 Things to Quit Today
Quit waiting to get permission.
Quit holding it in: Just go ahead and let yourself go.
Quit being concerned with what other people think about your life.
Quit waiting for someone to love you before you think you're good enough.
Quit movies you don't enjoy. Just stand up, walk out, or turn off your TV.
Quit books that are half-read and uninspiring.
Quit making yourself sick by sticking it out (creating a surge in stress hormones like cortisol).
Quit looking backwards and trying to understand why things happen.
Quit comparing yourself to anyone else—even yourself at a different age.
Quit waiting to start living your life once you have everyone—or everything—in order.
Quit postponing the travels on your bucket list.
Quit the job you hate.
Quit social media and get over your fear of missing out.
Quit waiting for things to be perfect before you get started.
Reframe your experience. When I quit my high-paying corporate job at the peak of my career, those around me weren't comfortable with my decision. Most people thought I'd lost my mind. I reframed it and explained to people that at the age of 35 I was taking an early retirement to do what I really loved from this point on. I learned the value of quitting.
After retiring from corporate life I went on to own a successful yoga studio with over 9,000 clients, and at the height of its success I sold it to start something else. I quit things all the time. I don't force myself to eat a meal I'm not enjoying, even if I've paid a lot of money for it. If I walk into a hotel and feel like I can do better I will quit it without checking in, and go somewhere else. I quit jobs in toxic environments even if I don't have another job to go to. I quit one-sided relationships. I quit trying to make other people comfortable.
I've become an expert quitter.
Look at your life today and I am positively sure that each one of us can benefit from discontinuing, releasing, or leaving something that isn't working. Go quit something—you know you want to.
—
Silvia Mordini is a writer and happiness coach. For 20 years her expert passion has inspired people to connect to their joyful potential. Born in Ecuador, proud of her Italian heritage, Silvia developed a sense of global citizenship early on. In young adulthood she was ran over by a car—a life-changing accident that led her to discover the "alchemy" of yoga to heal and transform. A serial "yogapreneur," Silvia has owned two yoga studios,  founded international Alchemy of Yoga Teacher Training School, and Alchemy Tours where she guides retreats worldwide. Follow her on Facebook, Twitter, and Instagram.