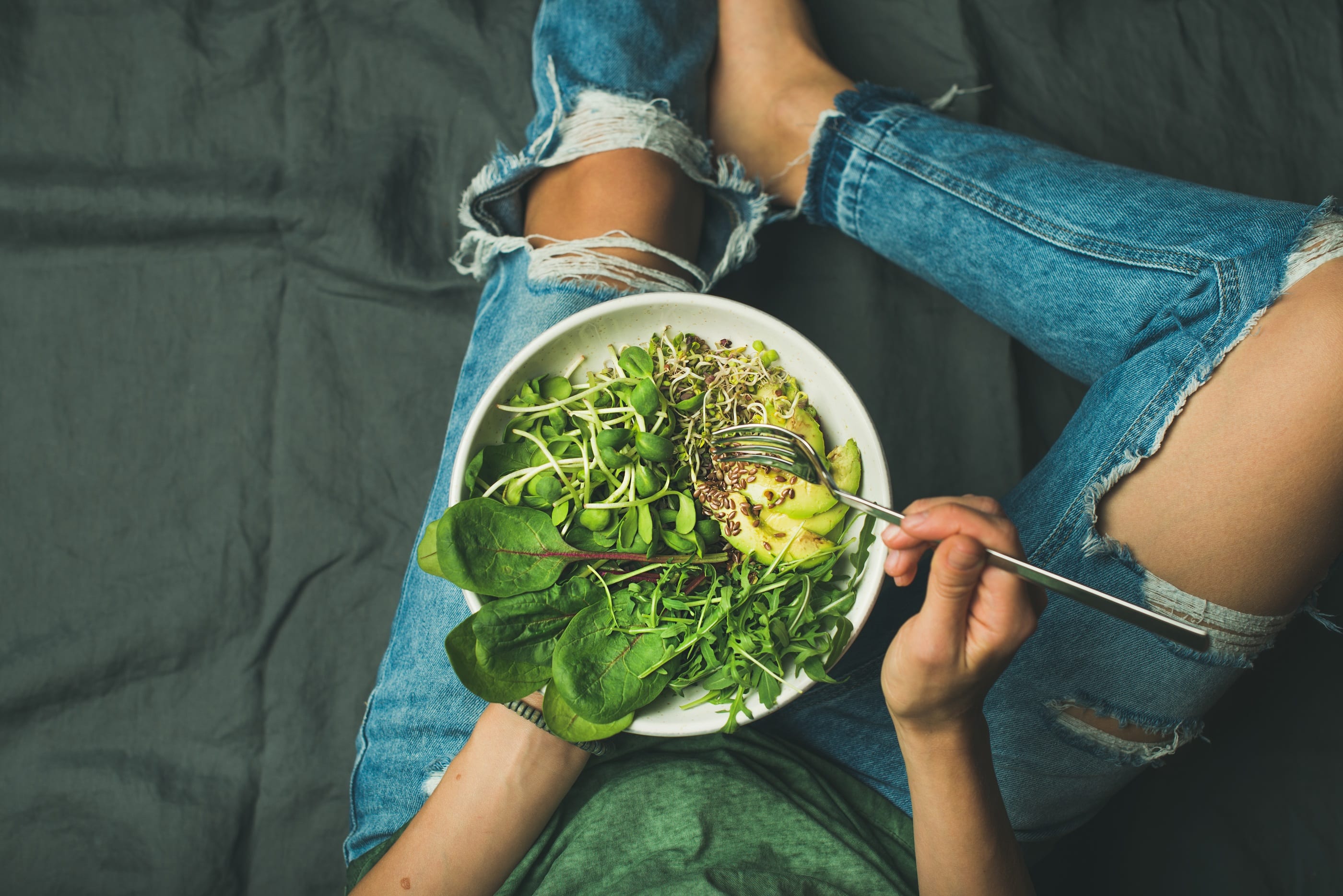 Looking for more ways to get your daily dose of protein while still staying loyal to your love of plants? We've got you covered with an all-star answer: hemp hearts.
Hemp hearts are considered a standout pantry item for a reason: They're chock full of all nine essential amino acids, making them a complete protein that's totally plant-derived, and an ideal ingredient for vegans, vegetarians, and anyone trying to diversify their protein intake. What's more, they're highly anti-inflammatory, gluten-free, filled with minerals and good fat. They're good for your heart, skin, and digestive system, too. What's not to love?
If you're wondering how many ways you can incorporate these tasty little superstars into your daily diet, read on for six of the tastiest ways to eat hemp hearts. Incorporating them into your favorite meals and snacks is easy as can be.
Amp up your smoothie game. 
If you're already into smoothies, then congratulations—you've just added a healthy new staple to your menu of ingredients. Sub out your standard chia and flax seeds for hemp hearts, which have more protein, more omegas, and fewer carbs than their rivals. Just sprinkle your hemp hearts in along with the other ingredients and let your blender do all the work. (Or, just buy hemp-based smoothie powder!)
Texturize your oatmeal.
To add a little texture and a lot of health benefits to your already-wise choice of oatmeal, toss a tablespoon or two of maple and cinnamon hemp hearts into your morning bowl. Whether you're making overnight oats or a quick morning start-me-up, the extra protein will give you a steady stream of energy to begin your day on the right foot.
Layer it up with yogurt parfaits. 
Hemp hearts can mimic the texture and crunch of granola in a yogurt parfait, so consider adding a few spoonfuls to your favorite parfait combo, or sub out the granola for the hemp hearts altogether. If you want to add a bit more complexity to your treat, lightly toast the hemp hearts beforehand to bring out a nice nutty flavor.
Sprinkle your salad. 
By now, we're used to topping our salads with all manner of extra goodies, from quinoa and farro to sesame seeds and almonds. Mix it up a little with hemp hearts, either sprinkling them directly onto the top of your salad before serving or by incorporating them into your homemade or store-bought salad dressing.
To eat your veggies with an extra kick of protein, add a tablespoonful on top of greens or cruciferous vegetables like broccoli or cauliflower, then lightly drizzle with plain or infused extra-virgin olive oil to deliver a delicious, nutritious side dish or main.
Toasted and seasoned snacktime. 
If you love the earthy crunch of oven-dried pumpkin seeds in the fall, the "crrrack" of biting into a handful of flavored soy nuts or the savory deliciousness of roasted nuts, then good news: you can get that same satisfaction from hemp hearts, with even more protein packed into each bite. In a cast iron skillet, toast them to taste over low, steady heat, and then sprinkle some sea salt or spray a bit of tamari before serving as a delicious, slightly salty snack with subtle nutty undertones brought out by the toasting process.
Experiment a little to see what you like the most, and then play with extra flavorings like tamari, soy, salt, and herbs to discover the flavor combinations that deliver the most zing to each dish. No matter how you enjoy your hemp hearts, they'll always deliver a delicious, nutritious, protein-rich boost to all sorts of meals and in-betweens.    
At Manitoba Harvest Hemp Foods, we believe in living life with bold hearts and open minds. Passionate and purposeful in our pursuit of better nutrition, our restless curiosity motivates us to uncover delicious new paths to health and well-being. That's why we're obsessive about bringing the freshest, highest quality hemp seeds from field to table. Our products include protein and omega-rich Hemp Hearts, hemp snacks, and hemp protein powder.