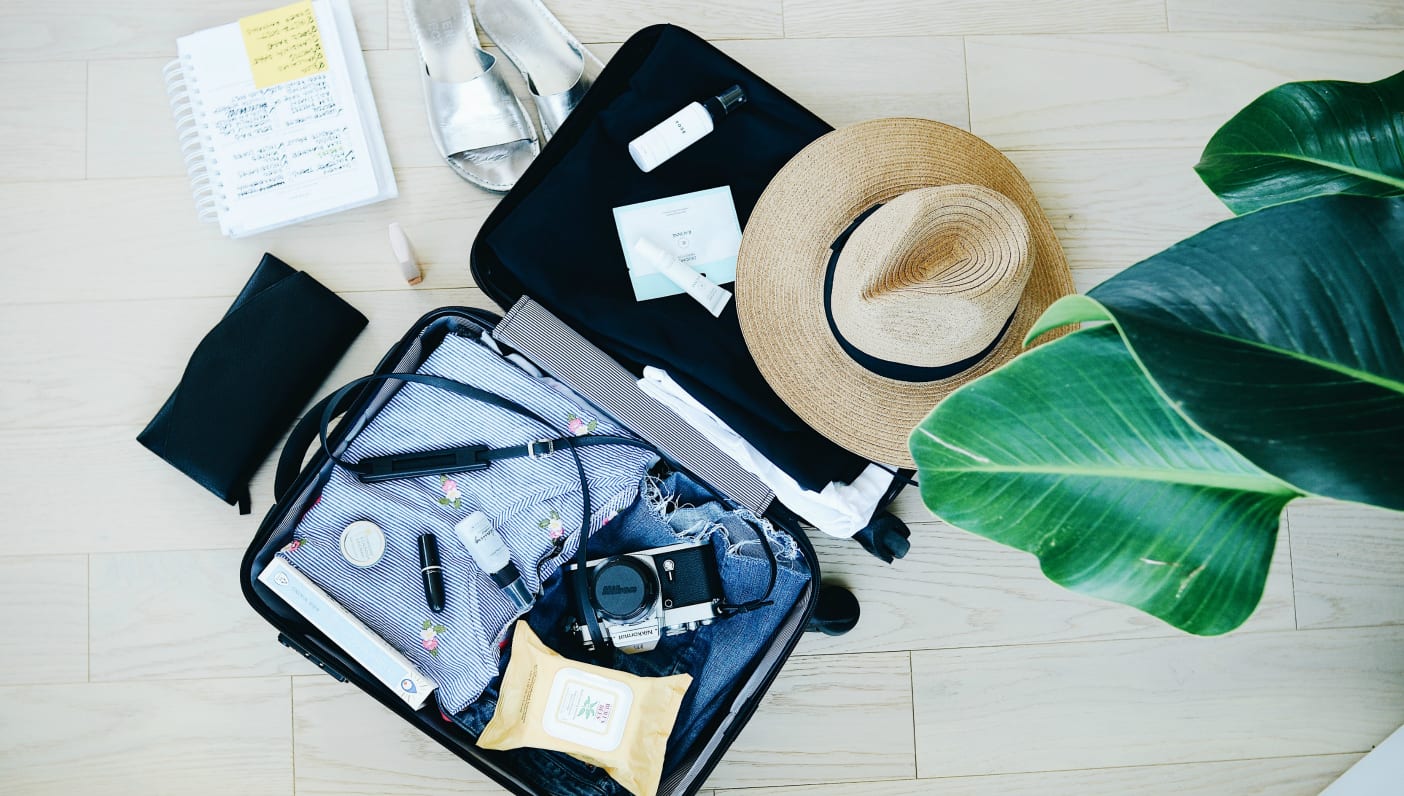 Bring your beauty routine to a Wanderlust 108! For line-up and locations, click here. 
---
The wanderlust-ed love to travel. Whether it's chasing the horizon on a road trip or getting from one country to the next for another beachside retreat, adventures fuel our wild side and nourish the soul. That being said, it can really bust your zen bubble if you don't take care of yourself along the way.
This includes our beauty routine. More than just moisturizer and matte lipstick, a beauty routine is an essential form of self-care for some. And in the chaos of travel, it can be hard to tote your routine along for the ride. But fear not: Here are some essential beauty tips for your next adventure, wherever that may be.
Make hydration an even bigger priority.
We all know the value of proper hydration—and we also know how easy it is to skip sips when you're on the move. Dehydration doesn't just affect yogis who are out backpacking or camping in the desert; you can easily become dehydrated on a flight or long car trip. (Who actually feels like their thirst is properly quenched from one of those airplane plastic cups?) BYO water bottle and fill it up often. Bring water to the hotel room and chug a glass (or two) as soon as you wake up to ward off fatigue, crankiness, and dry skin.
Stock up on supplements.
You may have your shelves stocked with the essential supplements, but when it comes time to hit the road, there's nary an herbal tablet in sight. Our go-tos are rhodiola for enhanced mood and decreased stress, probiotics for digestion, magnesium for sleep, cordyceps for energy, turmeric for immunity, and ashwaghanda for overall well-being. Bring along a vitamin case and stash your favorites or create a special compartment in your bag. Accesibility is key.
Focus on multi-purpose.
It can be hard for beauty lovers to narrow down their options and only take a select few items—but cargo space is precious! In this case, look for multi-purpose products like coconut oil, aztec clay, activated charcoal, and rosewater. Each of these items has more than one (often more than five) uses, so you can be sure to cross many forms of self-care off your list.  
Revamp your vehicle.
If you're form of traveling requires something with wheels, organization will be your best friend. You don't want to be digging through your glove compartment in the dark wondering where the heck your contact lens case is lurking. But turning your car or RV into an oasis of organization can save you a ton of stress. Consider adding some plastic containers into available trunk or seat space. Designate a drawer for makeup, skincare products, and jewelry. (Bonus points if you've got a hatchback!) 
Ice your skin.
While cold therapy has been around for several years, skin-icing is only recently surging in popularity. The practice of a "cold facial" is celebrated for its supposed abilities to refresh the face, slow the formation of wrinkles, fight acne and heal blemishes, promote blood circulation, and relieve puffy eyes. The practice is simple: Start by washing the face, and then wrap one or two ice cubes in a soft washcloth, gauze, or other soft piece of cloth. Hold the cloth on different areas of the face, moving ice cubes in gentle circles until you've covered the jawline, forehead, both cheeks, and the under-eyes. Finish up with some toner and moisturizer, and voila!
It feels great, and you can't beat the ease. Next time you're in a hotel, or even on the road (hello, gas station ice!) pick up a few cubes to enhance your nighttime routine.
Make yourself at home.
We have beauty routines because they make us feel awesome—so it's crucial to make your space feel awesome! When you show up at your hotel room, campsite, AirBnB, or grandma's spare bedroom, be sure to set up the space to fit your fancy. Intuitively set up your belongings in a way that's convenient and aesthetically pleasing. Also consider a candle or a few crystals. It's the little things that help make a space feel special.
Find your facial mist.
Coconut water, aloe water, rose water, oh my! There all sorts of ways to spritz and hydrate your face. Regardless of which one you choose, a facial mist is an easy and accessible way to make sure skin feel amazing. Spray in the morning, after a long hike or yoga sesh, or before heading out to dinner. You can't beat the convenience of an awesome spritz.
—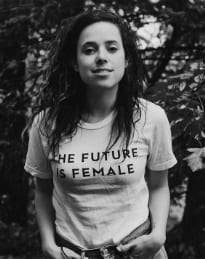 Amanda Kohr is the editor at Wanderlust. You can find her exploring new highways, drinking diner coffee, and on Instagram.