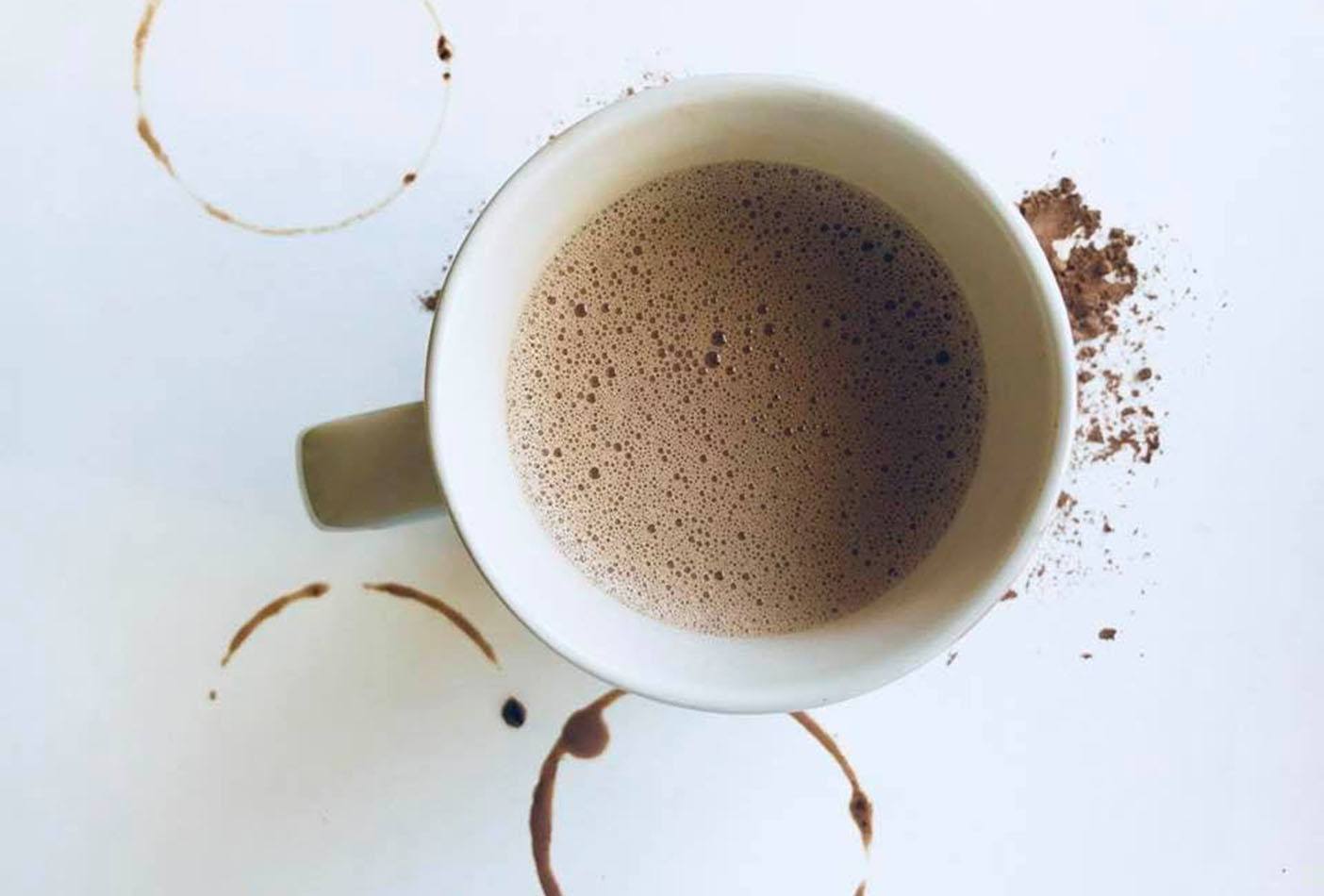 Curious for more? Check out our CBD panel at Wellspring this October. 
---
Filling your cup with cannabis might not sound like a productive way to start the day—but hear us out. CBD oil, or the non-psychoactive component of cannabis, is beginning to gain major traction in the wellness industry. Prized for its myriad of benefits, including hormonal balance, anxiety relief, and headache relief, make CBD oil well worth the attention it's receiving.
Our favorite way to make good use of the oil? Making an early morning mocha jam-packed with chocolatey-coffee flavors, adaptogens, and yup, CBD oil. The combination of CBD and caffeine (though you can use decaf coffee if that's your thing) helps with the onset of jitters that coffee may bring, creating a balanced drink that makes you feel as good as it tastes.
The addition of adaptogens (reishi and ashwagandha) helps promote liver function, improved heart health, balanced hormones, better moods, and reduced cortisol levels. Plus toss in some soul-nourishing chocolate and soothing CBD, and you've got your new morning staple. You won't get high, but you'll feel pretty awesome.
Vegan CBD Morning Mocha

INGREDIENTS
1 cup coffee brewed strong
1/4 cup of canned coconut milk
2 tbsp cocoa powder
1/4 tsp coconut oil
1/4 tsp reishi powder
1/4 tsp ashwaghanda
2 full droppers CBD oil
Agave, honey, or vanilla stevia to taste
INSTRUCTIONS
Brew the coffee according to the recipe. Simmer the coconut milk over low heat, adding the cocoa powder once the milk is hot. Whisk to combine.
Add one cup of coffee and warm chocolate coconut milk to an immersion or bullet-style blender. Add the coconut oil, reishi powder, ashwagandha, and CBD oil. Add sweetener to taste. Blend until frothy.
Reheat to the desired temperature back over the stovetop. Top with shaved unsweetened chocolate or coconut whipped cream, if desired.
—
Amanda Kohr is the editor at Wanderlust. You can find her exploring new highways, drinking diner coffee, and on Instagram.