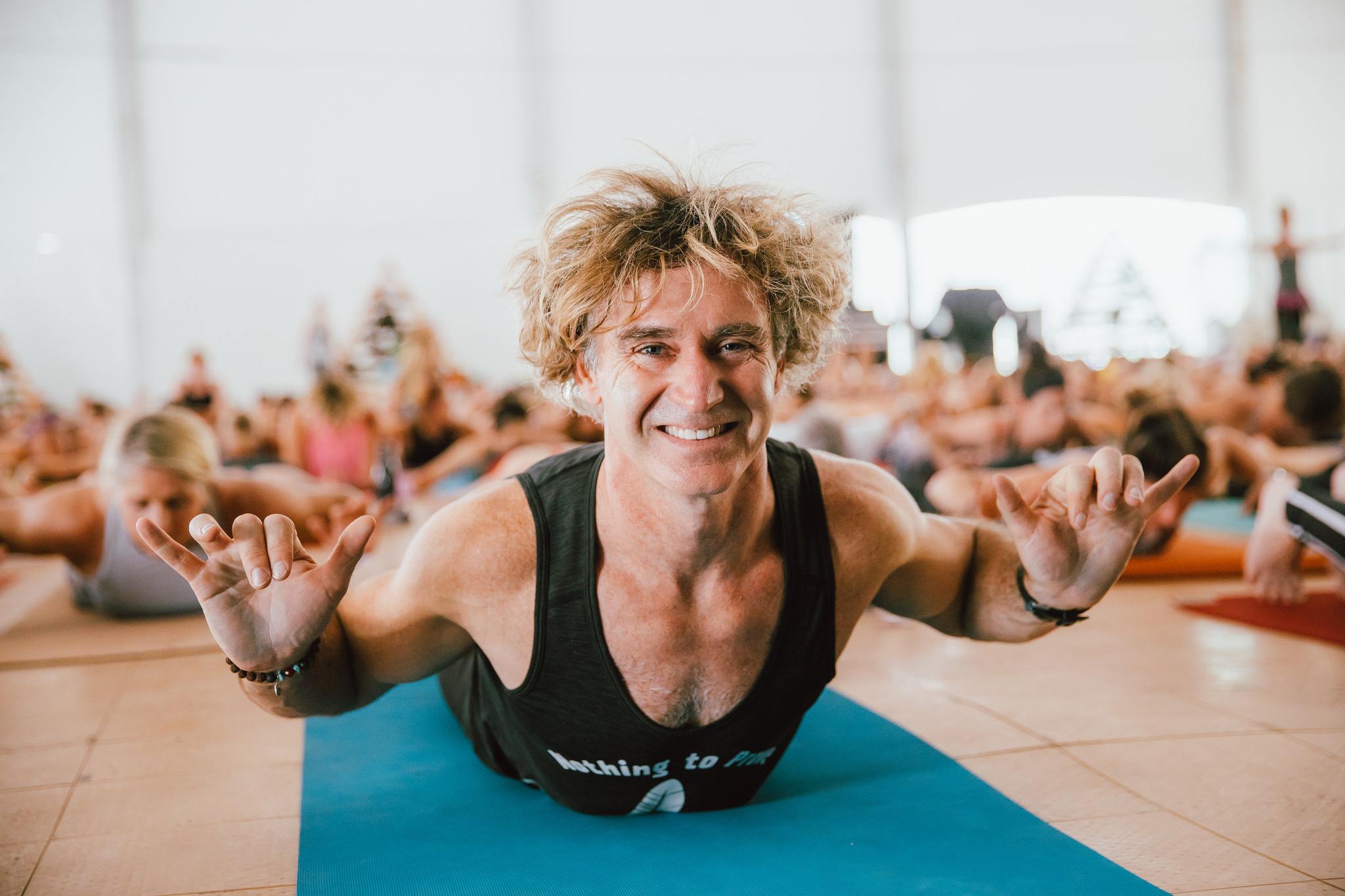 Eoin at Wanderlust Stratton, 2017. Photo by Kylie Fly
Tradition dictates that a 10-year anniversary is celebrated with aluminum; modern norms have ditched the tin for diamonds. As we begin celebrating 10 years of Wanderlust in 2019, we think the diamond is apropos: Over the years, we've certainly refined the proverbial lump of mindful coal into what we consider a shining beacon of the promise of wellness for all.
It's been a journey—and there have certainly been plenty of bumps along the road. But one of the things that hasn't changed (and of which, full disclosure, we're pretty darn proud!) is our great relationship with world-class teachers. Every year we bring you a roster of renowned talent to help you find your true north. In this series, we'll highlight some of those teachers who have been with us over the years—and how they look back at their relationship with Wanderlust over the past decade. This week: Eoin Finn. 
Don't miss your chance to be a part of this very special 10-Year Anniversary! Join the global mindful movement at a Wanderlust event this year.
---
Attendee Aga Reis's video of Eoin's class at Wanderlust Tremblant, 2013.
Tell us about your first Wanderlust experience.
My first Wanderlust experience was at Wanderlust Tahoe in 2013. As soon as I arrived in the parking lot the energy was electric. People were smiling and lit up on their way to classes. I remember standing by the river outside my first class I taught, looking at the clouds over the brown California mountains capped in pink alpenglow. The words of Frank Lloyd Wright appeared in my mind; "I believe in God, I just spell it Nature." A warm breeze blew on my face and I closed my eyes and breathed in presence in gratitude.
Later that night as I found myself dancing to Thievery Corporation under the stars looking up at the same mountains, that gratitude and connection was fueling each dance step. I smiled hard and gave a huge double shaka to the universe.
Eoin giving a Speakeasy talk at Wanderlust Whistler in 2014.
How has Wanderlust been a part of your journey?
At the start of every new year, I always take a few days to digest the year that just passed. I make a list of my top memories from the past year. Without fail, many of the highlights are always from the Wanderlust Festivals from the past year.
There is something that happens when we come together to release our bodies from darkness and frustrations and plug into hope for a kinder, more joyous and much funkier world. I've released so many tears and danced so freely with wild delight. The incredible part is how much people are willing to drop their rigid boundaries and to authentically show up in their joy.
When pushed to describe one moment out of so many that stand out I would say it was at Wanderlust Oahu in 2015. I taught a Blissology class there and Nahko played music for it.
At the end of the practice, 300 or so bodies all huddled around each other in a "Circle of Light" in a carpeted ballroom at the Turtle Bay Resort. We relaxed into our breath establishing a flow state by making it long, slow and deep. We tuned into something much bigger than us. We felt each other's pain and our deep joy. Nahko played while we prayed. Someone seemed in charge, but it wasn't me. Love seemed to come through is and not just from us. This was deep, raw and real human connection. These moments mean everything to help us to live a life in tune with the aspirations of deepest heart.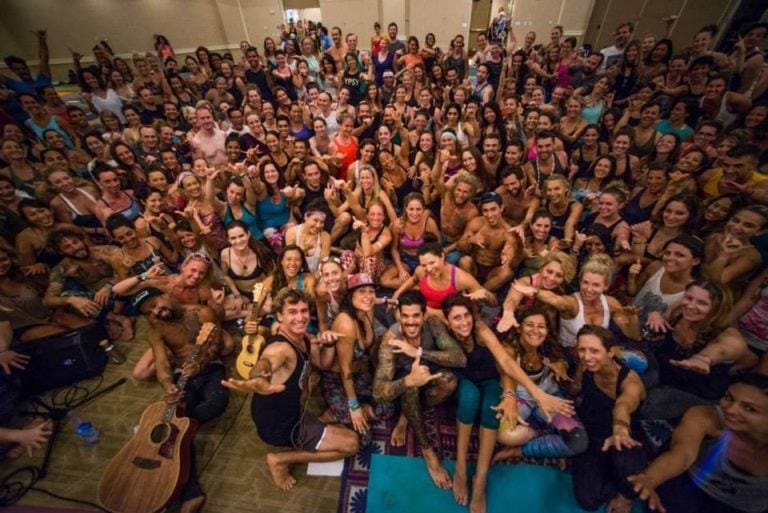 What does Wanderlust mean to you?
Wanderlust represents the beautiful way of life that our hearts know is possible. Each festival is a restoration of hope in the possibility of goodness humans are capable of. We could be living with love in our hearts, prana in our bodies, a mind that is lit up by fresh ideas, a smile to share on our faces and joy in our dance steps.
Eoin Finn's meditation shot at Wellspring, 2018.