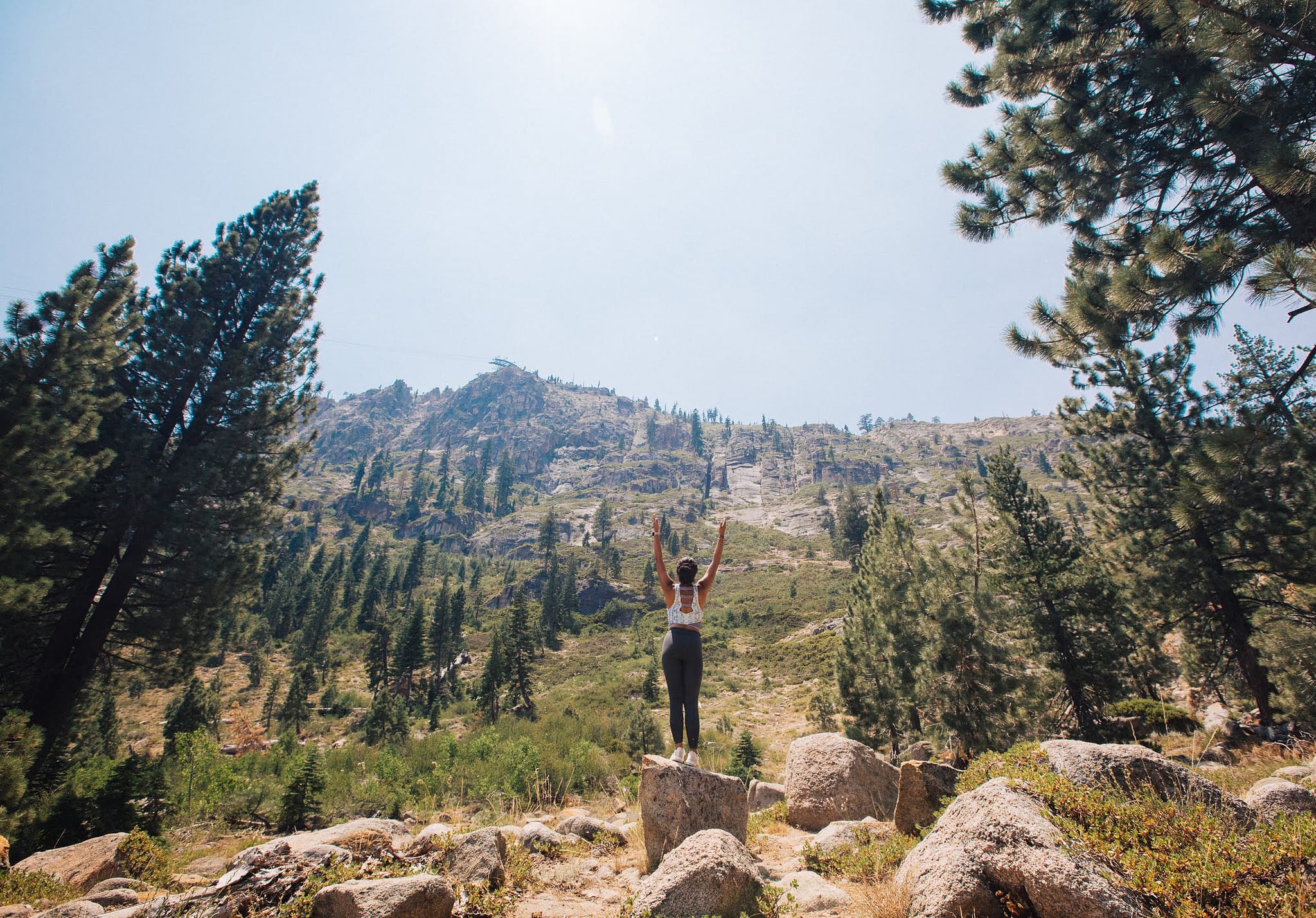 Photo by Chris Eckert
Ten years. It's not accidental that we humans are fascinated with years ending in zero. A decade is long enough to have a perspective, and usually one that stands the test of time. Now, with more than 20 percent of my life spent enthralled by (and sometimes in thrall to) Wanderlust, I have a perspective. Unsurprisingly, it's not the one I started out with.
Wanderlust (the concept) was born out of a few currents swirling around my fellow co-founders and me back in the late aughts. Schuyler (Grant)—my college friend and spouse of Jeff (Krasno), my partner in a startup music company—had gotten the yoga bug years earlier, after dance and a childhood injury left her with a wonky back. Yoga worked its magic, and she launched the quirkily-named Kula Yoga Project upstairs from our Tribeca music offices. Upstairs yoga led to destination yoga retreats in Costa Rica, where, much to our surprise, a jungle yoga retreat turned out to be just like a festival, only with more fauna than actual attendees.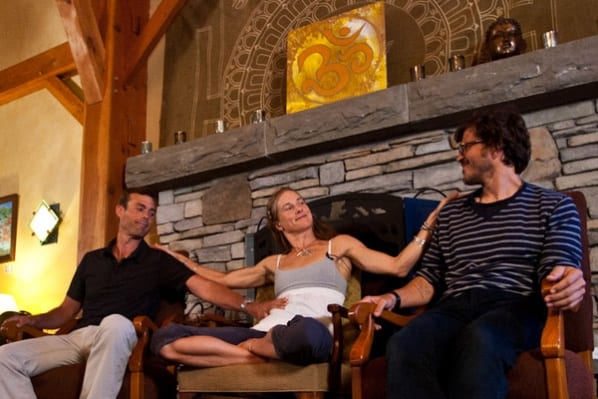 Though Schuy's retreats were the spark of the idea, Jeff and I had been dying to try our hand at a festival of our own since watching our good friends successfully launch Bonnaroo, Outside Lands, and other next gen festivals. Around the same time, our friend Scotty Nichols floated the idea of doing a music festival at a ski area in the summer. He had in mind something traditional, but the idea of a festival built around yoga, music and nature, in an incredibly beautiful setting, with blissed out yogis and no fences required, seemed more compelling to all of us than another beer-fueled slopeside reggae smokeathon.
I will fast forward past the many eurekas and tribulations from there… Jeff's couch-borne epiphany that yielded our name, Wanderlust… the ill-fated decision to book a full lineup of music during the heart of the yoga program… the delicious irony of raising money for a progressive wellness business right after the crash of 2008… the wonderful support Jeff and Schuy got from Shiva and other top teachers when they pitched the very unproven idea for a yoga+music festival… the hilariously bad decision to truck a stage up to the top of Squaw's funitel, recreating a mountaintop concert experience that even Bill Graham never dared to repeat. Then there was Michael Franti's appendicitis, taking out our dream year-1 headliner (he returned several times a few years later)—and Common's amazing willingness to fly in to replace him. The first one is always the hardest (as we learned again from Wellspring this year), but this was a beast.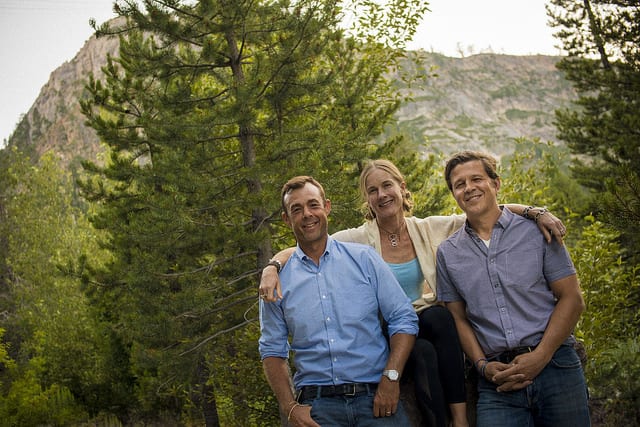 We learned a few things right at the start: yogis loved the event, but didn't want to have to juggle their favorite teachers and bands. People who weren't into yoga hated Wanderlust, and simply didn't show up. And pretty much no one, including ourselves, had any idea how to explain the event. This festival where you practice yoga, hike, meditate, eat local food, then get down under the stars? Maybe it was something for Burners heading past their youth, but it sure wasn't for the rest of us.
As our current would have it, the rest of the world drifted towards us in ways that we didn't anticipate. Yoga went from a burgeoning fringe activity to a Gwyneth-induced frenzy (ask her) in only a few years, growing at an annual rate of more than 30 percent. At the same time, the financial crisis of 2008 had a profound psychological impact on our nation. Many people turned to yoga and meditation for solace, and many more decided that the whole cluster was an opportunity to rethink their entire career path (which is always easier when you don't have a job). The ongoing wars (still ongoing) and political dysfunction of the early Obama years also played its part. Perhaps most importantly, the stunning rise of Facebook and other forms of social media—perhaps the only industry to grow faster than yoga since 2008—led to a surprising dark side that's only recently been understood. Turns out that social media replaces in-person human contact in about the same way as cocaine replaces the need to eat.
The idea of a festival built around yoga, music and nature seemed more compelling than another beer-fueled slopeside reggae smokeathon.
As we floated along with the zeitgeist, we began to think more and more about our role in it. In truth, we reverse engineered our mission from our guests, rather than creating it. True, Jeff brilliantly crystallized our mission with the aspirational phrase "find your true north," but that moment (in 2014) took place years after we'd realized our place as part of a tribe characterized by a singular trait:  we are all seekers. Seekers are people who live in state of perpetual motion towards an elusive goal, that of becoming our best selves. One's best self isn't a destination—it's a journey. It changes, so we are restless. We wander not because we are uncomfortable, but because we will not accept complacency. We yearn. In short, we have wanderlust, both literally (as that word has been passed to English from its romantic-era roots) and figuratively. We have an innate desire to travel or roam within our own consciousness.
Heady statements aside, I think we can all agree on some things that the world could use a little more of. Practice, because any meditative practice reduces stress, increases compassion, and makes us healthier and happier. That's just hard science—no woo-woo or 9-day stays on the Playa required. Community, the in-person kind, because so many of the institutions that corralled us around the proverbial campfire have fallen victim to scandal, science, clannishness, or mistrust. Purpose, because it turns out that humans literally can't live without it (ask our friend Roy Spence). Inspiration, because, with all due credit to Margaret Mead, a small group of thoughtful, committed citizens is the only thing that ever has changed the world. And celebration, because who doesn't need more of that?
We realized our place as part of a tribe characterized by a singular trait: We are all seekers.
We at Wanderlust are trying, however imperfectly, to satisfy those very basic human needs. Over the years, we've become very clear on how we are doing it—and it's not in the way I would have expected a decade ago. We are trying to build the world's most beautiful, spacious, delicate container (let's call it a cup), something worthy of housing the incredible people that have been willing to fill it. They're my guides and yours, teachers like Seane, Shiva, Rod, Elena, Eoin, and our co-founder/muse, Schuyler. They're musicians who do so much more than play: Michael Franti, Moby, Nahko, Drez, MC Yogi, Garth. They're speakers, from Wayne Dyer to Deepak, from Russell Brand to Paul Hawken. They're performing artists, from Quixotic to Shakti Sunfire to the homegrown Wanderlust Spectacular. But most of all, it's all of you, because Wanderlust has always been, and always will be, a participatory event. You don't fumble your way towards true north by passively observing as life passes you by—you fumble your way along by doing. And almost everything that exists at Wanderlust is something you can do, and do with others. That's a full and tasty cup.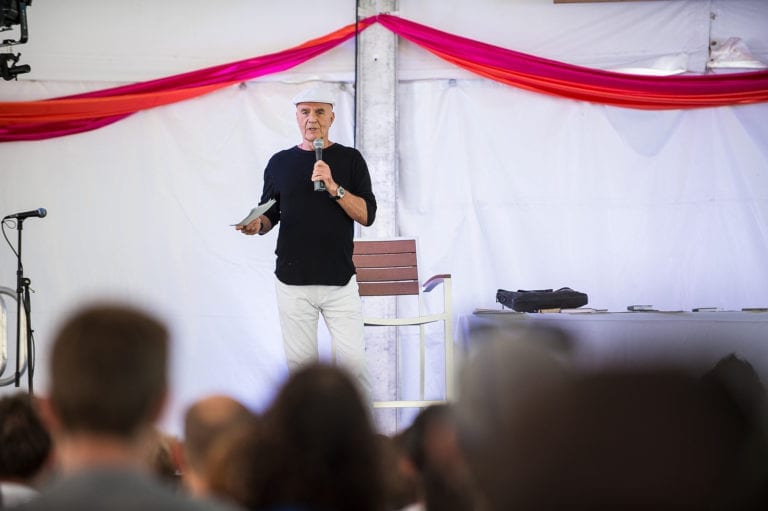 So whither Wanderlust in 2019 and beyond?  I've spent a decade thinking about that, and a few days ago I sent around some musings to our tireless, dedicated and truly amazing team, if only to distract them from their post-NYE head throbbings.
Bravery 
Wanderlust was a crazy idea when it started, and for it to stay vital, it needs to remain a crazy idea. We have to be unafraid to try new things, create new events, rejigger existing events, confront -isms in wellness and beyond, and offer up the most insightful leaders in the space of mindful wellness, even where that might court controversy. We jumped into the rapids in 2018 with the launch of Wellspring, but looking back it was the best thing we've done since we put a music stage on top of a mountain (OK, that's a low bar—but it felt like just as much of a leap). In 2019, we're excited to offer Passport (what could be better for your wanderlust than that?) and our new 2-day Wanderlust festivals in major cities.
Excellence
The world has changed since 2009 when Jeff, Schuyler and I launched our idealistic roadshow. We know there are lots of festivals offering quality yoga, wellness and fitness experiences—heck, even Coachella can offer up a halfway decent yoga class to sweat off your hangover. If Wanderlust is going to continue to have a place in your heart, we'll need to offer the best teachers, the best venues in the greatest locations, the smoothest operations, the best experience—and be really good at 20 other things, from music and food to whimsy and innovation to the curation of local vendors. We're committed. We have to continue to seek our true north as a company, not just as individuals.
Inclusion
Wellness and practice cannot be something just for the privileged, any more than democracy can be. While we do not pretend that Wanderlust's destination festivals are affordable for all, we are equally committed to working to make them so. While it may be counterintuitive, the very concept of scale, the bringing together of a large community at once, is what makes it possible to deliver a great experience at a price that most people can afford—that and the support of our sponsors, many of whom are themselves B Corps and purpose-driven companies. In an age of ever-smaller and more expensive elite wellness events, we've remained committed to our original vision of creating premium but democratic wellness festivals.
When we realized that not everyone can attend a Wanderlust Festival, we responded by introducing Wanderlust 108, which is now taking place in more than 20 countries at very accessible pricing. We've also worked to ensure that our talent lineups include diverse voices from a multitude of backgrounds. In 2018, we created Wander for All, which is a bundle of initiatives like discounts for students and those under 25, military discounts, free access for kids under 18, and a scholarship program rewarding those who bring yoga and mindfulness practice to their communities. We know there is more to do, but we are inspired to keep pushing.
In closure—for now, and just for this decade—I can only hope that Wanderlust has been as transformative to you as it has been for me. I am a different person because the tides washed me up on Wanderlust's shores, and while true north will always be somewhere out there, I'm better for the search. I'm blessed to work with the experts, artists and creators who grace our events, studios, and more recently, our media, on a daily basis. I feel incredibly lucky that I can wake up and feel that in some small way, this company—our company, our events, your events—are a net positive for the human condition. I'm grateful to you, my fellow seeker.
Happy decade, Wanderlust, and happy new year to you all.
With love,
Sean Hoess
CEO + Co-Founder